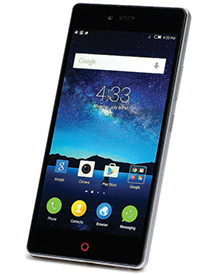 Over the last few months, many manufacturers have been forced to reduce the prices of their smartphones under pressure from tough competition. The Asus Zenfone 2 series, One Plus One and Redmi Mi4 come packed with features that can give the top brands a run for their money. ZTE, a comparatively late entrant into smartphones, entered the premium segment with their Nubia Z9 and Z9 Mini phones.
The ZTE Nubia Z9 Mini promises to provide you with a D-SLR experience from within a smartphone. Amazon, with which ZTE has an exclusive contract, has in fact, positioned the device as the rst 'D-SLR smartphone' in their listing. Let us see how much of this is true.
Design and Build Quality
The Z9 Mini has a polycarbonate exterior, which, as expected, does not feel as sturdy as those of premium smartphones. The removable back panel is made with a rather imsy plastic material. The back panel has a gloss nish and this is easily scratched. The bezel has rounded edges. The Z9 Mini has a sealed battery and the interior nish looks neat. The SIM card slot is outside, while the microSD card slot is hidden within the back panel. The home button features a round red LED, which lights up on charging and operation. The LCD is protected by a Corning Gorilla Glass 3 screen. The device is not very thin, but the small form factor helps it to t into a shirt pocket.
Key Features
The Nubia Z9 Mini is powered by 1.5 GHz Qualcomm Snapdragon 615 quadcore and 1 GHz Cortex A53 quad-core processors along with 550Mhz Adreno 405 GPU. It runs on Android operating system and currently sports the latest Lollipop (Android 5.0) version. ZTE calls the user interface Nubia UI 2.8. The device features 2GB LPDDR3 RAM and 16GB internal memory (ROM). The phone supports external storage with a Micro SD card (up to 128 GB) along with OTG connectivity with USB drives.
The Z9 Mini supports 2G, 3G, and 4G bands including TD-LTE B38/39/40/41, FDD-LTE B1/B3/B7, WCDMA 850/900/1900/2100, TD-SCDMA  B34/39, CDMA EVDO 800 and GSM 850/900/1800/1900. The phone accepts dual nano SIM with dual standby. The device also supports DLNA, WLAN, FM and DTS. The smartphone uses a 5.0-inch capacitive IPS touch panel with a Corning Gorilla Glass 3 screen, providing a native resolution of 1920 x 1080 pixels (FHD) at 441ppi. The display ofters multi-touch support and can reproduce 16 million colours.
The Z9 Mini has a 16.0 megapixel Sony back camera, providing a wide aperture of f/2.0. The camera features full professional settings (NeoVision 5.0 system) wherein you can control all features such as shutter speed, aperture, sensitivity and so on. The camera uses a Sony IMX234 Exmor RS stacked CMOS sensor. It also has an Optical Image Stabilisation (OIS) system. Shutter speeds range from 2 sec to 1/90000 sec (that's right 90,000), while sensitivity ranges from ISO 100 to 3200. Exposure can be compensated up to +/-2EV in 1 EV increments. The camera also features an LED ash. Front camera is 8.0 megapixels.
The device is powered by a 2900mAh non-removable battery. The Z9 Mini measures 141.3 x 69.8 x 8.2mm and weighs 147g.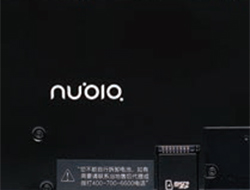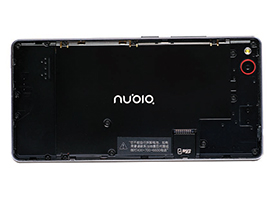 Ergonomics
The Z9 Mini has the custom Nubia UI 2.8. The interface has a minimalistic design, though it compromises on a few rarely-used customisation options. The UI provides all camera apps (various modes) as shortcuts on a single page so that you can select the mode directly instead of going through the normal camera interface. The Nubia rides on the superb features of the camera and everything seems to have been designed around the camera features.
The home button features a round red LED, which lights up on charging and operation
Performance
Looking at the 'smartphone side' of the device, it does not ofterenough features to set off fireworks. The display was crisp and touch response was smooth by default. The performance of the phone could at best be called average. We observed some memory lag while running resource-intensive games and apps. The device heated up considerably while on heavy games and charging. Performance benchmarking placed the Z9 Mini towards the bottom of 64-bit devices. Battery testing also returned similar results.

The main camera performed well. The images appeared crisp on screen, and autofocus was awless. The PRO camera features provide useful customisation options. Native image size was 9.96 x 17.71 at 300 ppi. At 25 percent view, images were noise-free up to ISO 1600. All images were usable, though we noticed a dierence in colour saturation at ISO 400 and 800. Enlarged to 50 percent, images remained noise-free up to ISO 800, and were usable up to ISO 1600. At 100 percent view, we observed noise from ISO 800 onwards. We also noticed the effects of aggressive noisereduction beyond ISO 400, rendering the images so . Auto White Balance performed well, especially under natural light. Slight cast produced under could be easily removed in post-processing. Front camera captured images with good clarity and detail. Overall, the camera performed reasonably well. However, we do not think this is going to be a camera killer.
Value for Money
The ZTE Nubia Z9Mini retails at an MRP of Rs.16,999. At this price, the phone is slightly on the expensive side considering a drop in prices of many popular brands. |SP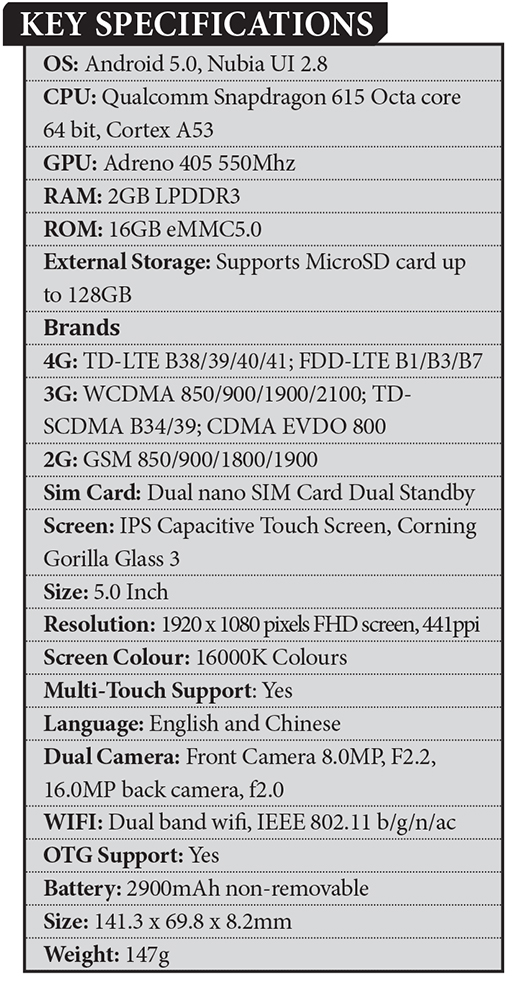 FINAL SCORE                                                                               80%
Design and Build Quality                                                          16/20
Key Features                                                                            16/20
Ergonomics                                                                                 17/20
Performance                                                                              15/20
Value for Money                                                                        16/20
PLUS
• Good camera
• LTE support
• Compact size
• Gorilla Glass 3
• Octa Core processor
MINUS
• Overall build quality
• Lag under heavy use
• Battery life
• Price could have been competitive
VERDICT
The Nubia Z9 Mini is pegged as a smartphone with a camera sporting 'PRO DSLR mode', which makes you stand up and take note. The camera mode is certainly a notch above the usual mid-level phone cameras. But the fact that there are more capable smartphones at lower price ranges put this phone at a certain disadvantage.
Sujith Gopinath