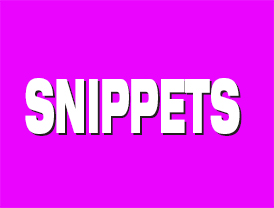 Rumours suggest that Nikon and Apple have joined hands on a secret new iOS operating system app for Nikon camera. is may allow photographers to purchase new features, which can be added to their cameras wirelessly and will enhance their photography. Speculations are rife that Nikon is working on a type of so ware or rmware delivering system that is managed through smartphones.
As a result of the campaign, 'Giving Back To Nature', Panasonic has planted nearly 3.3 million trees around the world since 2007. The company has been planting trees in countries that include China, ailand, Czech Republic, Tanzania and Brazil.
Funai Electric, the worldwide licensee for Kodak Consumer and SOHO Inkjet Printers has stated that it is releasing its first Kodak-branded product, the Kodak Verite. is wireless all-in-one inkjet printer has been developed to find a solution to issues like consumer dissatisfaction with soaring prices of ink and cartridges that drain out of  ink quickly.
Fujifilm Holdings Corporation's CEO and Chairman, Shigetaka Komori's book, 'Innovating Out of Crisis' traces Fujilm's journey from its 'almost on the brink of bankruptcy' days to its current path of prosperity and growth. The book can be purchased on amazon.com and barnesandnoble.com
The International Photographic Council has also appreciated the e orts put in by Komori to navigate Fuji lm's digital transition with the honour of the 'Hall of Fame' award at the UN 70th anniversary celebration.