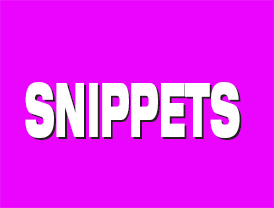 Canon's patent suggests that in the future, 'Auto' may be an option for choosing between JPEG and Raw on Canon D-SLR cameras. The company's recent patent issued in August 2014 reveals that the company has come up with the idea of D-SLR cameras that could automatically choose which photo to save in Raw and which one to save in JPEG.
Panasonic designers have developed a variety of 3D printed covers for the Lumix GM1 compact cameras.
Power-sipping wearable devices could become smaller with a new rechargeable pin-sized battery, the CG-320, from Panasonic. The Li-ion battery is 20mm long with a diameter of 3.5mm, about 1/20th size of the AAA batteries. It has a capacity of 13 mAh and voltage of 3.75V, with Bluetooth and NFC connectivity.
Samsung has been paying Microsoft $1 billion a year in royalties to use their technology in Samsung's Android Smartphones and Tablets. Samsung's royalty fee to Microsoft was US $3.81 per Android device.