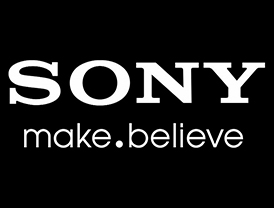 Sony Corp. said it predicts a 230 billion Yen (US $2.11 billion) net loss for the year ending in March 2015, compared to their previous forecast of 50 billion Yen (US $458.7 million) loss. The company curtailed the value of their mobile communications unit after the drop of its Smartphone sales. In July, Sony sharply cut its forecast for Smartphone sales, giving a stiff blow to one of the pillars on which it had hoped to rebuild its troubled electronics business.
In the April-June quarter, Sony's mobile phone business unit, which was once a star performer, posted an operating loss amid lagging sales. This forced Sony to cut their annual sales target to 43 million handsets. The company said it will now book a 180 billion Yen (US $1.65 billion) impairment charge—the entire amount of goodwill in the segment—in the second quarter of this fiscal year.
Along with games and imaging products, Smartphones are positioned as a core business in Sony's electronics operation. The company had high hopes for the segment as the main growth driver, with sales surging by 55% in fiscal 2013. However, maintaining that level of growth has become untenable as competition heats up with Apple's iPhone on the highend segment of the market and Chinese manufacturers at the low end. The company's latest earnings downgrade reflects the reckoning of that reality.
This will mark the sixth time Sony ends a year in the red since fiscal 2008, the year of the Lehman collapse. The company had continued to pay dividends despite the deterioration in earnings, but the dire situation is now forcing Sony to skip dividends for the first time and focus on improving its finances.