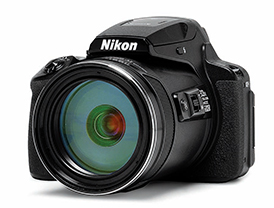 With the ever-increasing costs of long focal length lenses, most photographers, not born with a silver spoon, opt for bridge cameras that moreor- less serve their purpose. Nikon's latest is the Coolpix P900 – which boasts of a mind-boggling equivalent focal length from 24-2000mm!
Before the Coolpix P900, the P610 with its 24-1440mm equivalent lens was the one that many wildlife enthusiasts longed for. The P900 is likely to change that.
Design & Build Quality
The Coolpix P900 is a bridge camera. The outer casing is made from tough industrial plastic and its build quality is good. Filter thread is 67mm but Nikon advises against using any filter. The camera weighs 899g including battery and memory card. The P900 is made in Indonesia.
Key Features
The Coolpix P900, like its younger sibling the P610, is a 16.1 megapixel Bridge Camera (Nikon calls it a Compact) offering an optical zoom equivalent to 24-2000mm (83x). And if you use its Dynamic Fine Zoom, you have at your disposal a zoom range up  to 4000mm (166x; in 35mm format). Should you use its digital zoom, you can go all the way up to 8000mm equivalent (332x)! To compliment this heavy artillery, the P900 offers its new Dual Detect Optical Vibration Reduction (VR) feature that provides a 5-stop advantage in shutter speed (measured at approx. 350mm equivalent). Now, if you have ever tried using very long zooms, you know that it is easy to lose sight of your subject when zoomed in. To overcome this issue, the Coolpix P900 has a Snap-Back Zoom Button, which, when pressed, quickly zooms out to the original position so that you can easily locate the subject and then as you release the button, it quickly zooms back in! The lens can be zoomed using the rotary switch around the shutter release button or by using a switch on the left side of the camera body.
The lens is constructed with 16 elements in 12 groups that include 5 ED and 1 Super ED elements to reduce chromatic aberration and at the same time allow the body to be made compact. The P900 uses an EXPEED C2 image processing engine that delivers sharp images with rich and vibrant colours. Its CMOS sensor is back-illuminated, which allows for a maximum ISO of 6400 with sharp images and good contrast.
The P900 has a Mode Dial on the top right, which offers Aperture Priority, Shutter Priority, Program and Manual shooting modes for the advanced user; Auto, Scene, Night landscape, Night portrait, Landscape and Effects for others. The Scene mode includes Portrait, Sports, Party/indoor, Beach, Snow, Sunset, Dusk/dawn, Closeup, Food, Museum, Fireworks show, Black & White copy, Backlighting, Easy panorama, Pet portrait,Moon, Bird-watching, and Time-lapse movie. Surprisingly, the Scene mode includes Image quality and Image size! Effects, like Soft, Sepia, High-contrast mono, High key, Low key, Selective colour, High ISO monochrome and Cross-process are also available.
The Mode Dial also offers one User defined setting.
Three metering modes are on offer – Matrix, Center-weighted and Spot. ISO sensitivity can be set to Auto or from 100-6400. Autofocus can be set to AF-S (Single) or AF-F (Full-time AF). Six AF-area modes are available. They are Face priority, Manual (spot), Manual (normal), Manual (wide), Subject Tracking, and Target finding AF.
Movie options available are:1080/25 & 50p, 720/25 & 50p, 480/25p, HS 480/4x, HS 720/2x and HS 1080/0.5x. Just as with still images, AF can be set to AF-S or AF-F.
The P900 can be connected to a smart device with its built-in Wi-Fi and NFC (Near Field Communication) feature but first you have to download the free Wireless Mobile Utility app that's available for iOS as well as Android devices. Once done, you can remotely fire the P900, transfer preselected images, track your geographic position via GPS, GLONASS (Global Navigation Satellite Systems – operated by Russia) and QZSS (Quasi Zenith Rohinton Mehta Satellite System – commissioned by the Japanese government).
The P900 can be connected to a smart device with its builtin Wi-Fi and NFC (Near Field Communication) feature but first you have to download the free Wireless Mobile Utility app that's available for iOS as well as Android devices.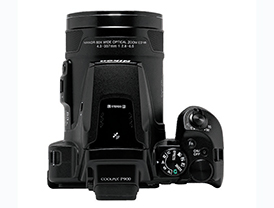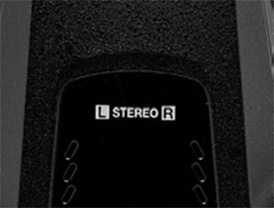 Ergonomics
The Coolpix P900, lightweight as it is (under 900g), is very easy to carry around the whole day. The grip is deep, making it easy to hold the camera steadily. The user interface is easy to understand and the camera balances well even with the lens extended. The incredibly long focal range means that you can ph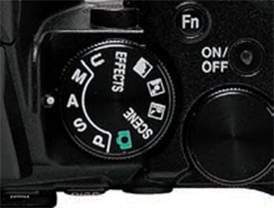 otograph far-away subjects that you can hardly see with your naked eyes. But the question is, even with the new VR system, can you hand-hold the camera at longer focal lengths and get sharp images? That's what you will find out as you read the performance.
Performance
Besides everything else, our emphasis was to see if the P900 delivered sharp images at the longer focal lengths. As noted earlier, the lens zooms to 2000mm equivalent, which is great for photographing far away subjects (see the close-up of the bird shot at 2000mm)
Overall, the P900 delivered images with acceptable sharpness and good contrast at all focal lengths. Though, comparitively, images shot at 200 mm were not always as sharp as those at lesser focal lengths. But, as with any long focal length lens, any atmospheric haze, pollution or heat waves could reduce its apparent sharpness. Also keep in mind that – in spite of its small size sensor (6.16×4.62mm) – the depth of field at such high focal lengths is nominal. Hence it is very important to ensure that proper focus is achieved and that the camera remains absolutely steady during exposure if high quality results are expected.
We used the P900 with, as well as without, a tripod. And I must report that hand-held images out of the box with the VR 'on' were sharp. The Vibration Reduction system definitely worked very well though we have no way of assessing the number of stops the VR helped by. When compared to autofocus speeds of D-SLRs, we felt the AF speed was slower, especially with low contrast subjects and in less than good light.
The native image size from the P900 is15.36×11.52 inches at 300ppi. On the digital noise front, at 25% screen size, images were okay up to ISO1600 while ISO 3200 and 6400 were soft due to noise reduction kicking in vigorously.
At 50% screen size, noise could be seen from ISO 800 onwards. Surprisingly though, ISO 1600 appeared less noisier than ISO 800 due to the noise reduction process. We would consider ISO 3200 noisy but acceptable.
At 100% screen size, noise could be seen from ISO 200 onwards, though we would safely use ISO 400, and in a pinch, ISO 800 too.
There are no markings on the lens barrel to indicate the equivalent focal length in use, though there is an indication in the electronic viewfinder as well as the LCD,  when you reach 2000mm equivalent focal length. We did not try using focal lengths greater than 2000mm.
Pictures shot against the light and with the sun filtering through tree leaves, showed a good amount of flare, with some purple fringing against darker objects. Distortion was very well controlled at all focal lengths. We were very impressed to see no darkening at the corners with the lens wide open at the widest focal length (24mm equivalent). Auto White Balance performed perfectly under Sun, Cloudy and Flash settings, while White Balance Presets performed perfectly too, except for the Flash Preset which produced red colour cast.
Movie recordings were fine too. Here too, the electronic VR helped in producing crisper video, though for movies, we rather use lower focal lengths, or use a tripod.
Overall, an impressive performance!
Value for Money
The Nikon Coolpix P900 is available at an MRP of Rs.29,950 (includes 8GB Class 10 SD card, HDMI cable and camera pouch). At this price and performance, the P900 is good value  for money. |SP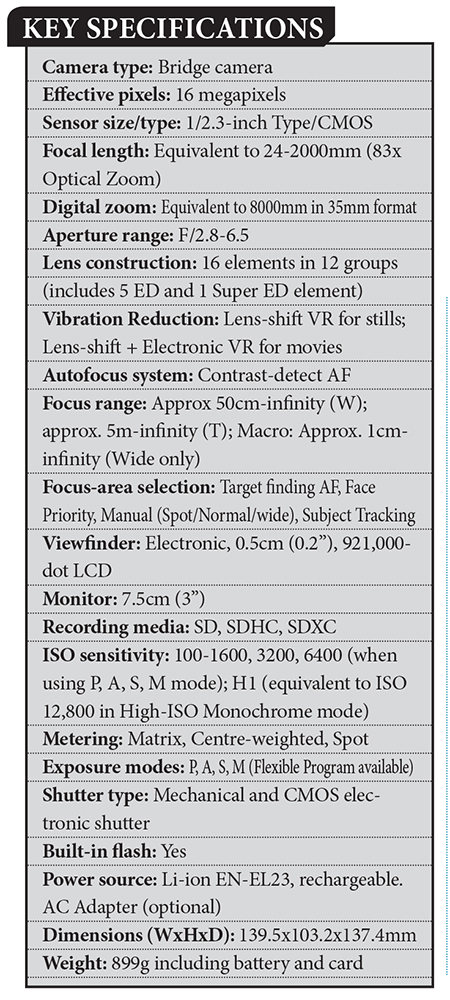 FINAL SCORE                                                   83.5%
Design and Build Quality                                  12/15
Key Features                                                        13/15
Ergonomics                                                          13/15
Performance
Autofocus                                                             3.5/5
Metering                                                                  4/5
Noise Control                                                    3.5/5
Sharpness                                                             4/5
Darkening of corners                                       5/5
Flare and CA                                                        4/5
Distortion                                                         4.5/5
LCD/EVF                                                               4/5
Auto WB                                                                 5/5
Sub-Total                                                   37.5/30
Value for Money                                          8/10
PLUS
• 24-2000mm equivalent optical zoom
• No corner darkening
• No visible distortion
• Lightweight
• Very good grip
• Great value for money
• Wi-Fi and NFC enabled
MINUS
• Equivalent focal lengths not marked
• AF could have been quicker
• No Raw format
VERDICT
The Nikon Coolpix P900 is a boon for nature and wildlife photographers who do not have the means to buy the very expensive lenses generally required for this genre. Along with good shooting technique and understanding of its limitations, it is possible to create stunning images with this camera. We are not saying that the P900 is perfect, but at this price and performance, you couldn't ask for more. Best Buy!
Rohinton Mehta