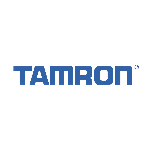 Tamron Co. declared its profits for the first six months of 2015. The company has noted an increase in its revenue by 7.5% to 35.235 billion yen. This performance has been attributed to the favourable sales of its interchangeable lenses. The company's net profit surged by 47.1% to 2.678 billion yen, mostly, due to the acqusition of stocks of Koyu Kosan—Tamron's founding company. The stocks were sold immediately after acquisition in June. This transaction raised the stock price.
Tamron's photography-related business witnessed a rise by 15.5% to 26.666 billion yen. Favourable sale of its ultra-telephoto zoom lens had a crucial role to play in this success. The profit in operation received a boost by 32.4% to 3.059 billion yen whereas the component lens-related business plummeted by 36.1% to 2.249 billion yen due to the slow sales of digital cameras and video cameras. The profit in operation was halved down by 57.2% to 111 million yen.
The industrial equipment business gained by 2.6% while the profit in operation fell by 31.4% to 752 million yen due to fierce price competition of surveillance cameras in China. The company began a production base in Vietnam in July 2014 with 200 workers. As of August 2015, the number has risen to 1,114 workers. The first to be manufactured were lenses for surveillance cameras besides interchangeable lenses for SLR cameras. The company has estimated its sales to 59.5 billion yen than its earlier 56.9 billion yen. The profit in operation is expected to be 7.2 billion yen than its earlier 6.4 billion yen.