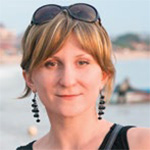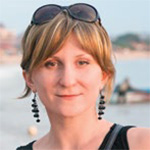 Natalia Arantseva, is an internationally renowned photographer, native to Russia but currently stays and works in Mumbai, India. Her specialisation is portraits, fashion and conceptual outdoor photography. Natalia promotes photography through various workshops she holds worldwide. Her style is vividly unique which sets her apart. Her work is published in several European magazines and newspapers. Being a passionate traveller, Natalia has been to remotest of the places in the world, such as Papua, Irian Jaya, etc. to document the lives of several local tribes, some of which remain cannibalistic
even today.
As told to Unnati Sagar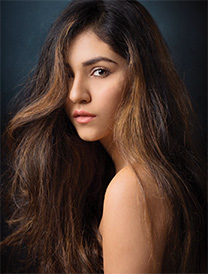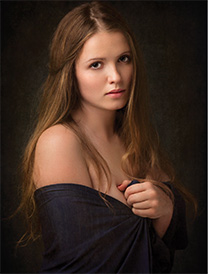 Please tell us about yourself. How did you get into photography?
Since my early childhood, I was fascinated by art in the form of paintings and music. Visits to art museums and classic music concerts used to overwhelm me. I also used to draw, mostly portraits, with pencils or pastel colours. After getting my first camera I had no idea where this new toy would take me to. In an instant I discovered that I can continue to paint – with light!
Did you undergo any special training in photography?
Once I was conversant with the basics, I felt the urge to continue. It's never enough – the learning never ends. If one has passion and lots of patience, nowadays it's not so difficult to learn the craft of photography with the help of internet. Endless hours of research, reading, watching tutorials and then practicing, analysing the work of other artists, all of this helped me a lot.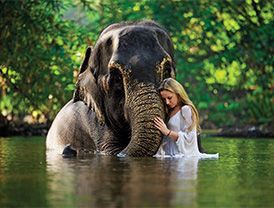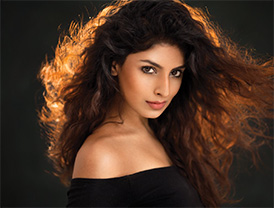 Besides portraiture, what genres of photography interest you?
I love almost all genres! Wildlife and landscapes, portraits and macro photography too. Unfortunately, we can't excel in everything, so with time one must choose what is closer to their heart.
As a foreigner, what difficulties have you faced in pursuing photography as a profession?
The only difficulty that I faced here is finding an appropriate location for outdoor photography. I like to create dreamy, fairytale-like images. I find Mumbai very environmentally challenging for my kind of work. To locate some quiet, green place devoid of crowd, I have to go far away from the city. Nature and light here is way different from that in Europe. It's difficult here, unlike in my country where nature is all around us and very few people are seen on the streets.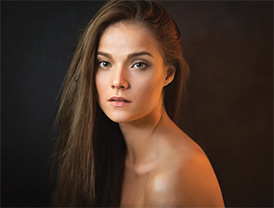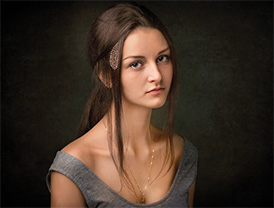 How do you scout for locations? Which is your favourite spot for outdoor portraiture?
I love forests as a background to my conceptual, storytelling portraits. My favourite places to shoot are Lonavala, Matheran and Mahabaleshwar. I shoot in the morning hours when the light is soft, and at sunset during the golden/ blue hours. I would especially like to thank Toabh Talents agency for providing me with models for my workshops.
Do you prefer indoor or outdoor photography and why?
I prefer outdoor photography as it provides me with different backgrounds, and free props. It's fun to play around with different compositions and make your staged images look more  candid.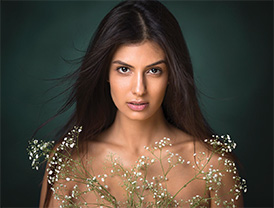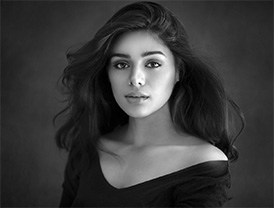 Who do you consider your mentor? Which other photographer's work inspires you?
I don't have a favourite photographer, but I do have favourite photographs!
What advice would you like to give to aspiring portrait photographers?
Personally, I prefer to shoot without any distracting colours or heavy makeup and jewellery. To me, the mood and the emotional content in the portrait is a crucial aspect. Unless I am doing some commercial project on fashion, I place greater emphasis on the model's expressions and on her eye contact with the camera. It's not easy to get the models to open up at first, but if you respect  them, give them time to relax and build a  comfort zone, it will pay back with some great portraits. My advice is to find this connection. A friendly chat and a respectful approach is the key to a go portrait. |SP