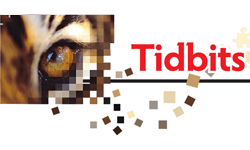 Panasonic owners have been left high and dry by Tamron's 14-150mm f3.5-5.8 Di III all-in-one zoom lens as the Micro Four Thirds version lacks optical stabilization. Olympus owners are OK as Olympus has sensor based stabilization built into the camera body.
At last, Micro Four Thirds camera owners get a TTL option from a third party flash manufacturer. At just 3.5 inches tall and 205g in weight, the Nissin i40 is poised to become an attractive proposition for Olympus and Panasonic camera owners. The i40 offers wireless TTL exposure, sync speeds upto 1/8000 sec, and flash output of GN40 in meters at 105mm. Add a studio slave mode, 180-degree rotating head, built-in diffuser for 16mm coverage, zoom range of 24-105mm, and LED light with nine steps of output for video, and you've got a winner. The i40 uses 4AA batteries and comes with a diffuser, stand, and case. Nissin also makes versions for Canon and Nikon D-SLRs, and Sony and Fujifilm models are promised in the future.
Good news for Tamrac fans. Utahbased camera bag maker Gura Gear has acquired Tamrac, rescuing the recently bankrupt company from oblivion.
The latest version of Adobe Lightroom allows past subscribers to continue accessing and organizing their edited and unedited photos, even after the subscription ends.
Superzoom cameras are going strong! Pentax has joined the bandwagon with the XGwww-1 which, in addition to its 52X zoom range, offers shooters a burst of 9 frames per second.
A group of Hollywood studios and directors – Quentin Tarantino, Christopher Nolan, Judd Apatow and JJ Abrams among them – plan to buy a large stock of Kodak movie film to help keep the Rochester factory in production. Drone maker DJI is developing a reusable parachute system, DJI DropSafe, to help keep its S800 and S1000 units (and the cameras they carry) from smashing to the ground.
Rivals Panasonic and Sony have come together to push the development of small and midsize organic light-emitting diode (OLED) displays. The move is meant to provide displays for Tablets; any advances could likely find their way into OLEDs in cameras too.
40% of camera models introduced in 2013 had wireless capabilities built-in. 15% of cameras introduced in 2012 had similar wireless connectivity.
Manchester United, the famous English Premier League football team has barred fans from photographing with Tablets during games. The League has also banned fans' posting videos of goals to social media.
3.78 billions CMOS sensors were shipped globally in 2013. Good going indeed for CMOS sensor vendors.
Former Iron Curtain country, Hungary, has ushered in some harsh laws. It is now illegal to take photos in Hungary without first getting permission from each subject in the photograph. Unsurprisingly, Hungarian photo-journalists are some of the new law's harshest critics. We photographers have a heart. The National Press Photographers Association awarded Miami Herald photographer Al Diaz the NPPA Humanitarian Award for assisting in a roadside emergency before fulfilling his duties as a photographer. TIME named Makati City, Phillippines, the Selfiest City in the world, on the basis that there are 258 selfie-takers per 100000 people in the Phillipines' financial capital. It ranked first among 100 selfie-obssessed cities.
The new Mecablitz 64 AF-1 from Metz is TTL compatible with all camera brands, has a guide number of 210, feet at ISO 100, a zoom range of 12-200mm plus a PC and USB port.
It wasn't long ago when SanDisk, Panasonic and Toshiba got together to launch the SD card. The SD card was followed by the micro SD card with a 128MB storage capacity. 128 GB is the storage capacity of SanDisk's newly released microSD UHS-1 model. Some progress, this.
News to warm the hearts of our top Indian photographers. A collection of Edward Weston photos was expected to fetch up to $3 million at an auction. The single-lot sale, at Sotheby's New York, comprised 548 images printed by the photographer's son Cole, also a photographer, who died in 2003. The archive is currently in private hands. Edward Weston died in 1958.
Olympus has reacted to the selfie wave by unveiling the Olympus Pen E-PL7, featuring a tiltable LCD screen and built-in Wi-Fi. The LCD screen flips down and around, so you can frame and shoot a series of pre-timed, sequential still or video selfies without your hand blocking the shot. The fact that the screen tilts downwards for selfies, instead of upwards, should mean that less of the screen is obscured by the camera or flash. Olympus seems to have forgotten the tripod mount.
A photographer in Manchester, had his lens-cleaning air blower confiscated by airport security staff and banned from the flight because it resembled a hand grenade. Photographer Bioel Patterson was set to travel to Reykjavik on Icelandair, when the innocent photo accessory caught the attention of Manchester Airport security staff. The air-blower device, as we all know, helps to keep camera gear free of dust and dirt. SMARTPHONE photography is fast becoming a serious discipline rather than a niche medium. Peter Cope's "Smartphone Photography Guide" explains the basics of photography using a smartphone rather than a camera. Strictly for Smartphone addicts. At Photokina, one major source of humour was the ridiculous image of snappers trying to shoot images with Tablets. Grow up, guys, and get a proper camera!
H. S. Billimoria