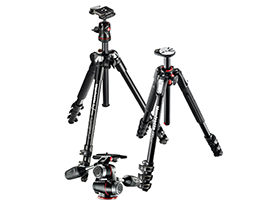 A tripod is a boon when it comes to photographing with heavy lenses, in low light, or even otherwise for a steady image in still-life and motion photography. Tripods are usually made of aluminium, carbon fibre, steel, wood or plastic. A ballhead is very useful to a photographer who wants better control and more stability from his tripod. Monopods also help in steadying the camera to take pictures at slower shutter speeds or longer focal lengths, but cannot stand without a support. These accessories should be bought after analysing your individual needs, such as height and weight of the monopod or tripod.
Befree MKBFRA4-BH
Features:
Befree (from Manfrotto) is a new and innovative tripod dedicated to photographers who love to travel. Compact, light and portable Befree is the ideal travel companion.
MT190XPRO4
Features:
Manfrotto's 190 aluminium is a 4-section tripod, with horizontal column. It is suitable for a wide range of photography and video applications with advanced features and excellent build quality.
MHXPRO X-PRO 3-WAY Head
Features:
The X-PRO 3-Way Head is Manfrotto's most compact, precise and  reliable 3-way photographic head . Three-way heads are ideal for making fine and precise adjustments. This pan/tilt head allows you to fine tune the movements based on your gear weight. 3 level bubbles are provided.
MVH500AH -Lightweight Fluid Video Head with Flat Base
Features:
The MVH500 AH is a lightweight head with a wider platform for HD-SLR bodies. A sliding plate helps to balance the cameras. Faster, easier and safer to use.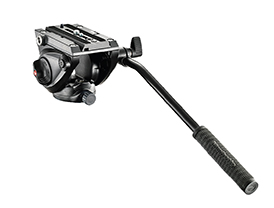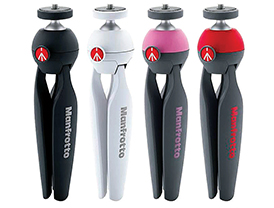 MTPIXI-WH Pixi Mini Tripod White
Features:
Th e perfect mini tripod for compact system cameras. Versatile, lightweight and portable with gorgeous Italian styling. Pixi sets the new standard for mini tripods. A support which is as beautiful as your pictures will be.
Available at : All leading
Photographic Stores.
Mail id: Indiainfo@manfrotto.com
Website: www.manfrotto.in/befree PRO 700 DX with 3 way

Pan head
Features:
Suitable for use with D-SLR/35mm cameras, most telephoto and zoom lenses, medium format cameras, and some (portable 4×5) field cameras.

PRO POD 600
Features:
Lightweight monopod for professional use. All leg segments, feature quick release leg locks for easy and rapid set-up.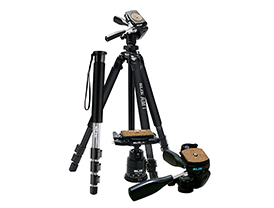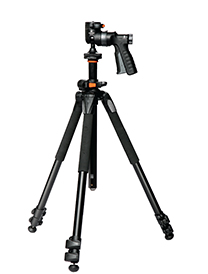 SLIK SBH-320DQ BK
Features:
Th e smaller SBH-320DQ BK is precision machined and made from anodized hardened aluminum with black fi nish. Equipped with magnesium quick-release plate with two spirit levels.
SLIK SH-705E
Features:
Compact and light weight 3-way head for Carbon Fiber tripods, A.M.T. tripods and others. With convenient omnidirectional quick release shoe.
Available at: Inter Foto India pvt ltd
Contact: 1800222239 / 9594781234
Mail Id: sales@interfotoindia.com
Website: www.slik.com
Alta Pro 263 AGH
Features:
Quite possibly the most flexible tripod/ball head pair in the world, the central column moves from 0 to 180 degrees. It enables extreme low angle photography.
Available at:Nikita Distributors
Contact Person:Mr. Raman Agrawal
Contact: +91 20- 30500614
Mail id: raman.jpa@gmail.com
Website: www.imaginext.co.in
Fotopro colourful tripod (C4/C5)
Features:
Elegant colourful look. Winner of various design awards. Center column with anti-slip groove. Semiautomatic adjustment system, low angle shooting. Tripod hook with beautiful design.
Available at: Angel Foto
Contact: 022-22612298
Mail id: ashokrawat@gmail.com
Website: www.bigtrends.in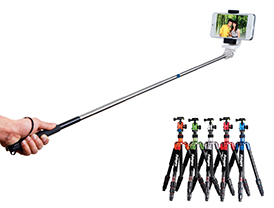 Bluetooth Shutter Tripod (Selfi pod)
Features:
Enjoy great selfi es with your Smartphone. Just take out your mobile, fi t into the Smartphone tripod, set your frame, get yourself in it. Pair with remote shutter via Bluetooth and you are ready to capture some great moments.
Available at: IMS Mercantiles Pvt. Ltd.
Contact: +91-11-47074444
Mail id: info@imsmercantiles.in
Website: www.imsmercantiles.in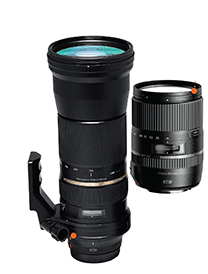 LENSES, FILTERS AND BINOCULARS
TAMRON SP 150-600MM F/5.6-6.3 Di VC USD
Features:
Best for wildlife photography. To avoid/eliminate fl are and ghosting, the lens employs BBAR (Broad-Band Anti-Refl ection) coating as  ell as a specially formulated eBAND (extended Bandwidth & Angular- Dependency coating). The lens is designed for full-frame 35mm format.Th e Tamron 150-600mm's zoom ring is 55mm broad and rubberised for a good grip.
Tamron 16-300mm Di II VC PZD Macro
Features:
High-power zoom from wide-angle to telephoto, with PZD (Piezo Drive), autofocus and VC image stabilisation. At wide-angle it covers sweeping panoramic landscapes and intimate interiors; as a telephoto it can capture powerful close-ups of distant subjects. This unprecedented flexibility in framing is available with a quick turn of the zoom ring.
Available at: All leading stores
Contact: 0124 – 4116812/13/14
Mail id: info@tamron.in
Website: www.tamron .in
Tokina AT-X 16-28mm f/2.8 Pro FX
Features:
Th e 16-28mm zoom range gives the professional photographer a superwide angle view for dramatic effect or to take in entire scenes. Its exclusive One-touch Focus Clutch Mechanism allows the photographer to switch between AF and MF simply by snapping the focus ring forward for AF and back toward the camera to focus manually.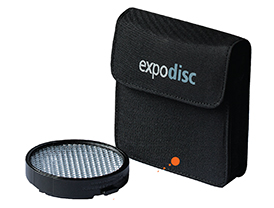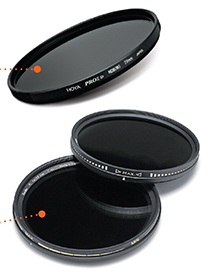 Tokina 11-16/2.8 ATX DX
Features:
It is an ultra-wide-angle, short zoom range lens specifi cally designed for use with APS-C digital SLR cameras. At its widest setting, the lens is great for photographing interiors. The lens is also designed to stand up to the rigors of daily use by photographers in a wide variety of shooting conditions and environments.
Available at: Kenko Tokina Imaging India Pvt ltd.
Contact: +91 -11-41571155
Mail id: sales@kenko-tokina.co.in
Website: www.kenko-tokina.co.in
Expo dic 2
Features:
The original professional White Balance fi lter gets even better. Th e new fi lter design includes selectable custom warming gels. Whether shooting in RAW or JPEG, photographers using ExpoDisc 2.0 to white balance their images save valuable time during the photo editing process. The ExpoDisc 2.0's new filter mount design attaches securely to lenses and even to lowprofi lethreaded lens filters.
Available at: Kalabhai Dental Pvt ltd
Contact: +91 2225774058
Mail Id: info@kalabhai.com
Website: www.kalabhai.com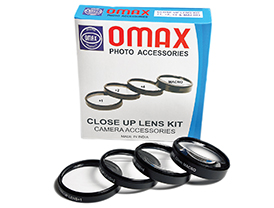 Hoya PRO 1D ND8 Filter
Features:
It is aimed at still photography and HD-SLR video markets. The series provides 9 fi lters for 2-10 stop light reduction. ND fi lters are designed to reduce the amount of light entering your camera lens and should not have any other eff ect on the image.

Available at: Inter Foto India pvt ltd
Contact:1800222239 / 9594781234
Mail Id: sales@interfotoindia.com
Website: www.hoyafi lters.com
Kenko Variable NDX fi lter
Features:
Kenko's uniquely designed variable neutral density filter provides the equivalent brightness range of ND 2.5 to ND 1,000. The singular versatility of the Variable NDX fi lter not only replaces a whole set of stacking neutral density filters, it also avoids vignetting which may be caused by using multiple filters.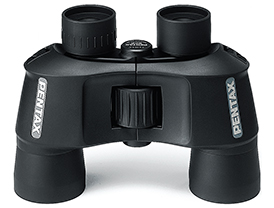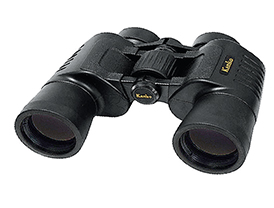 Available at: Kenko-Tokina Imaging India Pvt. Ltd.
Contact: 011-41571155
Mail id: sales@kenko-tokina.co.in
Website: www.kenko-tokina.co.in
Built-in Filter C-PL405
Features:
Designed for use in combination with telephoto lenses equipped with a slipin filter holder. Filters do not affect autofocus or auto exposure features.
Neutral Color NC Filter
Features:
It serves as lens protectors and does not aff ect colour balance. Th e Multilayer coating prevents light refl ection inside the glass, thus improving colour rendition. Available in attachment sizes 39mm, 46mm, 52mm, 58mm, 62mm, 72mm and 77mm
Binocular SPORTER EX 10×50
Features:
It is water proof and fog-free with nitrogen gas. Has multilayer coated lenses for brighter images. Higheyepoint design provides a clear field of view, even for eyeglass wearers.
Available at: Nikon Coolpix & D-SLR Zones
Contact:1800-102-7346
Mail id: Nindsales@nikon.com
Website: www.Nikon.co.in
8 x 40 XCF
Features:
Optimally suitable for wildlife observation, outdoors & water sport.

Available at: All online and retail outlets
Mail id: ril.info@ricoh.co.in
Website: www.ricohestore.co.in
52 mm Closeup Lens Kit
Features:
Best for closeup photography, macro and tabletop. It uses high quality optical glass.
Available at: Omax Camera care
Contact: Mr. Kawal Chadha
Mail id: omaxphoto@live.com
Website: www.omaxcameracare.com
Artos 10X42 W
Features:
It is waterproof, environmentally sealed and multi coated, with wide field of view and click-stop diopter adjustment ring.
Artos 12X50 W
Features:
Excellent in the field, these binoculars are fully waterproof. Whether using them for astronomical observation in an evening mist or birdwatching in tropical humidity.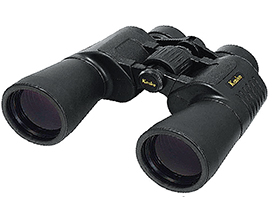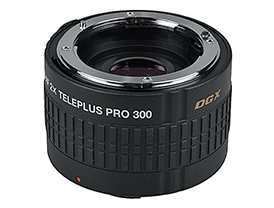 DGX Teleplus Pro 300
Features:
These converters are designed to electronically operate the same way as an original manufacturer's converter. The glass elements are designed to match the optical quality of prime lens (even at the edges) and telephoto zoom lenses.
Available at: Dass Photos Electronics
Contact:011-29817138
Mail id: dassphotos@yahoo.co.in