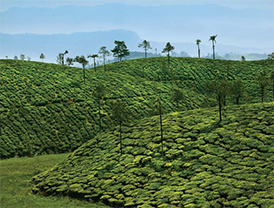 Saritha Dattatreya has a full-time job with a reputed education company. When it
comes to photography, her first love and expertise lies in creative macro and nature
images. She also enjoys photographing images of food, abstracts, travel and different
dimensions of street life. She is associated with DCP Workshops and Expeditions
as a Panel Expert. She conducts workshops on basic & advanced photography and
digital image processing. Saritha is also a mentor to photographers at experimental
workshops on long exposure techniques, silhouettes, highlights, shadows and various
other themes. She intensely relishes every moment by integrating this form of art into
her daily life.
Who says that there is no heaven on earth? The most beautiful scenery with gorgeous waterfalls, forests, mountain ranges, rain, flora and fauna, estates and every form of wonder can be found in a place called Valparai. This beautiful place in nature has scenery that can take you away from the manmade world and leave its pleasant impress upon  your soul. It is a perfect place to trek, relax, rejuvenate, feel the freshness and comfort of nature enveloped with lush green teas estates all over. Valparai is a beautiful hill station located 3,500 feet above the sea level on the Anaimalai Hills (Mountain of elephants) range of the Western Ghats, in Coimbature district, Tamil Nadu. There are 40 hairpin bends on the way up to Valparai from Azhiyar. In 1890, Mr. Nordan and Mr. Wintil bought a bigger portion of land in Valparai from the State Government. They deforested the area and planted tea and coffee. Valparai is rich in vast areas of tea and coffee plantations with thick reserve forests. The major portion of the land is owned by private tea companies like Tata Tea Estates, Parry Agro, N.E.P.C and many more. Most people living in Valparai work at these estates.
The nearest airport to Valparai is in Coimbatore. Pollachi and Coimbatore are the nearest railway stations. Coimbatore is connected with all major cities of the country. Valparai can be reached by cars and buses from Pollachi, Palakkad, Coimbatore, which are at a distance of 65 km, 43 km and 100 km approximately. Tamil is spoken in Valparai. The local people can communicate in Hindi and English too with the tourists. Valparai has a good range of hotels, resorts and guest houses for accomodation. Restaurants serve different cuisines. One can also find bakeries offering wide range of eatables like biscuits and other delicacies.
This place is a paradise for Nature photographers. It is one of the best places for wildlife and nature photography. There are plenty of options for photographers to capture waterfalls, macro subjects, mountains, birds and other wide variety of wildlife. Photographers can carry any camera with wide angle, standard zoom and macro lenses. ND filter is preferable to get better landscape images and tripod for better quality images. It is a perfect place for photographers to shoot waterfalls on long exposure technique and wonderful panoramic landscape images.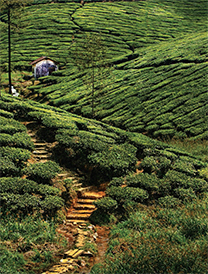 Valparai is a habitat for many elephants, Nilgiri Tahr, leopards and boars, gaur, spotted deer, sambar, gaint squirrels and different species of birds. On the way to this place, one can see many monkeys. Valparai receives heavy rainfall during the monsoons around June, July and August.
Hill stations like Ooty, Kodaikanal, Yercaud and Munnar are at a 5 hours driving distance from Valparai. A visit to Valparai can be clubbed with these hill stations during your vacation. Some of the must-see places in Valparai are Aaliyar Dam, Monkey Falls, Solayar Dam, Balaji Temple, Chinnakallar Dam, Nallamudi Poonjolai, Athirapilly waterfalls etc.
Get away from the hustle-bustle of the city. Soak in the beauty of nature. Visit Valparai! |SP