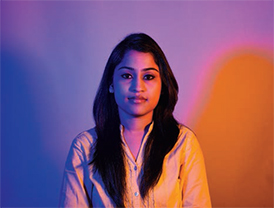 Setting proper White Balance (WB) is very important if you want your images to be without any unwanted colour cast. I'm sure most photographers know this and yet, either out of sheer carelessness or with utter disregard, many photographers continue to take pictures without paying due attention to this very important camera setting. In this write-up, in the form of questions and answers, we aim to set things right.
Rohinton Mehta
What exactly is White Balance?
White Balance (WB) is a setting within our digital cameras that helps in eliminating unwanted colour casts in our photos.
But why is it called 'White' Balance?
It is an accepted fact that if white objects in our photos appear white – that is, without any other colour maligning its whiteness – then all other colours will appear 'correct', without any colour cast. In other words, the scene would appear 'neutral'.
But, why can't the camera, by itself, give us 'proper' colours?
The colours that we see in our photos are dependent on the colours of the surrounding light. As an example, if we were to use two coloured lights – say, one blue and the other red – and light up a portrait with these lights, we would have a portrait with one side of the face blue and the other red! Remember, whatever is the colour of the light, is the colour of the photo.
Let's take this a bit further. You are photographing this beautiful white statue, outdoors. You take two shots – one in the afternoon and the other in the late evening. The afternoon shot will show the statue as white, but the late evening shot of the same white statue will be yellowish-orange. Why does this happen? Simple. The late evening light is yellowish-orange. Remember? Whatever is the colour of the light, is the colour of the final photo.
It is also important to realise that our brain and eyes compensate to see a white object as white even under coloured lights. Look at a white object using say, an orange filter. As soon as you bring the filter up to your eye, momentarily – for a split second – the white object will appear orange but by the next split second, it will appear as white. That's enough proof that our brain and eyes compensate for the colour of the light.
Okay. But we are told that setting proper WB is not important if we shoot in Raw. Isn't that correct? Yes and No! It is a fact that with Raw files we can change the WB during post-processing in an image editing program, like Photoshop. But my question to you is, why do you want to start with a wrong WB? How can you be sure that the WB that you now set is correct for the scene that you saw before your eyes when you took the picture? I see you saying "Oh, I perfectly remember the colours when I photographed the scene". Pardon me for being blunt, but if you say so, you are fooling yourself! There are over 10,000 shades of green in nature, over 7,000 shades of blue and similarly, with other colours. It is impossible to correctly remember the colours you saw, days or months ago.
On the other hand, if you start your image processing with the correct WB, you have one less thing to worry about. Also, it is easier to add colours (for your personal likes) but it is difficult to get rid of unwanted colours.
Note: I am assuming that your computer monitor is calibrated/ profiled and displaying consistent colours.
Of course if you are shooting in JPEG, then you don't have an opportunity to change the WB in post-processing. WB, along with other parameters like colour saturation, sharpness and contrast, are baked into the JPEG file. Hence it makes sense to set the correct WB at all times. One may argue that an accomplished Photoshop user can adjust the colours to his liking even with a JPEG file. Granted, but are you 'that' accomplished Photoshop user? And even if you are, why create more work for yourself?
So how do I set a proper WB on my camera?
Simple. Digital cameras have a dial or other means (through the Menu) to set a WB according to the lighting condition. For example, if you are shooting in sunlight, you set the WB to 'Sunlight' ('Daylight'). If the subject is under shade, set the WB to 'Shade'. If the subject is under cloudy lighting conditions, you set the WB to 'Cloudy'. So also with other lighting conditions like when the subject is under tungsten or fluorescent illumination.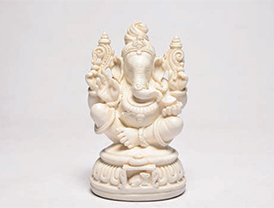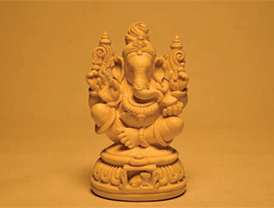 There is this setting called Auto White Balance on my camera. How does it work and can I rely on it?
Ideally, as the colour of light changes, you should also change the WB setting on your camera as explained above. But photographers are forgetful people (sometimes they are even negligent!). Since you may forget to change the WB setting as dictated by the lighting conditions, camera manufacturers provide an easy solution, known as Auto White Balance (AWB). When set, this setting takes care of the varying lighting conditions and automatically sets your camera's WB.
On modern cameras, the AWB setting is pretty reliable under most lighting conditions, but not all. AWB is designed to work within a specific range of Kelvin temperatures. Depending on the make and model of your camera, AWB may work just fine between, say, 3,200K and 7,000K. This range may take care of most lighting situations but what if you are photographing in a room lit by incandescent lights (2800K) or on a high mountain where the Kelvin temperature could be above 8,000K? Obviously, under such conditions, AWB will not work well