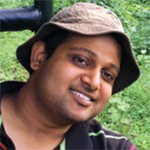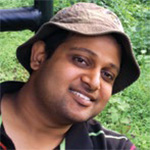 Alankar Chandra is the CEO and Co-founder of Wild Voyager, a travel startup offering carefullycurated journeys to exotic natural and wild heritage sites at locations around the world. He is also a widely published wildlife photographer and has co-founded Wild Voyager with other natural history photographers. Alankar's work has been featured in national and international publications. He has undertaken wildlife and photography expeditions to some of the remotest corners of the world, in countries and regions as diverse as India, Africa, Europe and rest of Asia. Prior to founding Wild Voyager, he held various senior leadership positions at leading firms. Alankar holds an MBA degree from the Indian Institute of Management, Ahmedabad and is a graduate of the Delhi College of Engineering. To follow him on facebook, visit https://www.facebook.com/alankarchandraphotography/
As told to Unnati Sagar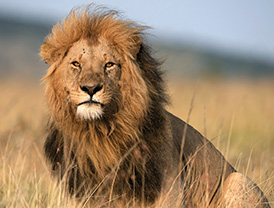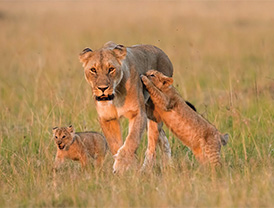 How and when did you discover your passion for photography?
When I started my journey, I was more of a traveller than a photographer. Even today, I love exploring new places. Initially, photography was just a means to document my travel memories. With each trip, I consciously tried to improve my skills and tried learning new techniques through online blogs and videos. The year 2009 was a turning point for me as I won a monthly contest organised by a leading publication. The image which got published therein was clicked using a basic point and shoot camera. That was the moment I realized that I have the potential to pursue the craft further seriously, and I bought my first D-SLR, a Nikon D500.
That very year, I had visited Ranthambore National park for the first time, which was the beginning of my fascination with wildlife photography. Finally, in 2017, I cofounded Wild Voyager, an experiential travel startup targeting wildlife and nature enthusiasts, to combine my love for travel and photography with a business model.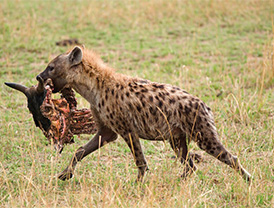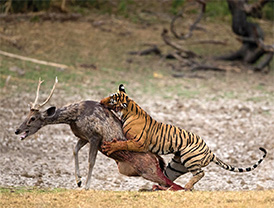 How important do you think it is to undertake a professional training/ course in photography in order to pursue it full-time?
In my opinion, there are two essential parts to be learnt in photography. The first is all about the technique; such as understanding the camera equipment and its basics, the  exposure triangle, aperture and image post-processing. These skills can be learnt by anyone in a short duration of time. A self-motivated photographer can even learn these concepts through the internet or through the camera manual. One of the most underestimated documents to learn photography is the camera user manual. It can tell a lot about how to use the equipment in your hand.
The second part is more about the art and composition. In nature and wildlife photography, it is important to understand the elements that go into the thoughtful composition of a frame to tell a story, developing reflexes to capture sudden and quick movements, ability to predict a photogenic moment among others. I believe that these skills take years to develop and cannot be taught in a classroom set-up, but students can only be encouraged to think in the right direction.
To sum it up, whether in a professional classroom setting or self-training via online and offline mediums; budding photographers should definitely learn about photography and camera basics before going on field. A strong foundation is necessary to build a monument. The visualization skills are developed over the time and it is a  lifelong process.