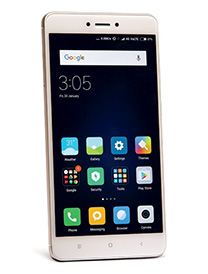 Ergonomics
The phone fits nicely in the hand, thanks to the curvy sides. Long story short, we wouldn't say the Redmi Note 4's design is breathtaking or innovative but it sure is practical and certainly better than what the Redmi Note 3 offered.
Performance
Now let's talk performance. In our constant use of calls, music, videos and data, we were able to get two days of battery life from its integrated 4100mAh battery before plugging it into the charging slot. Use it sparingly and you'll easily break two days of run time on a single charge.
Moreover, our 4GB variant ensured apps ran buttery smooth and handled highend games like Asphalt pretty well. The Redmi Note 4 delivers better images even in low- light areas and focus is a speedy 0.1s with Phase Detection Autofocus. Admittedly, the shots won't compare with a top-end Galaxy S7 edge or Pixel but it does its job well for its price. Low-light images were quite good, though the camera employs aggressive noise-reduction at high ISOs. At normal size, you can use up to ISO 1600 without worrying too much about noise. ISO 3200 was noisy in normal mode, but the device cleaned up the image a bit in Low Light mode without overdoing the noise reduction part. Auto White Balance performed quite well. The images were reasonably sharp, though, as we mentioned before, don't expect top-end  results from this budget smartphone.
On the front, the phone is equipped with a 5MP sensor and comes with 17 realtime filters and 36 beauty profiles.
Value for Money
The Redmi Note 4 retails at Rs.9,999 (2GB/32GB); Rs10,999 (3GB/32GB) and Rs12,999 (4GB/64GB) for various variants. Clearly, this is good value for money.|SP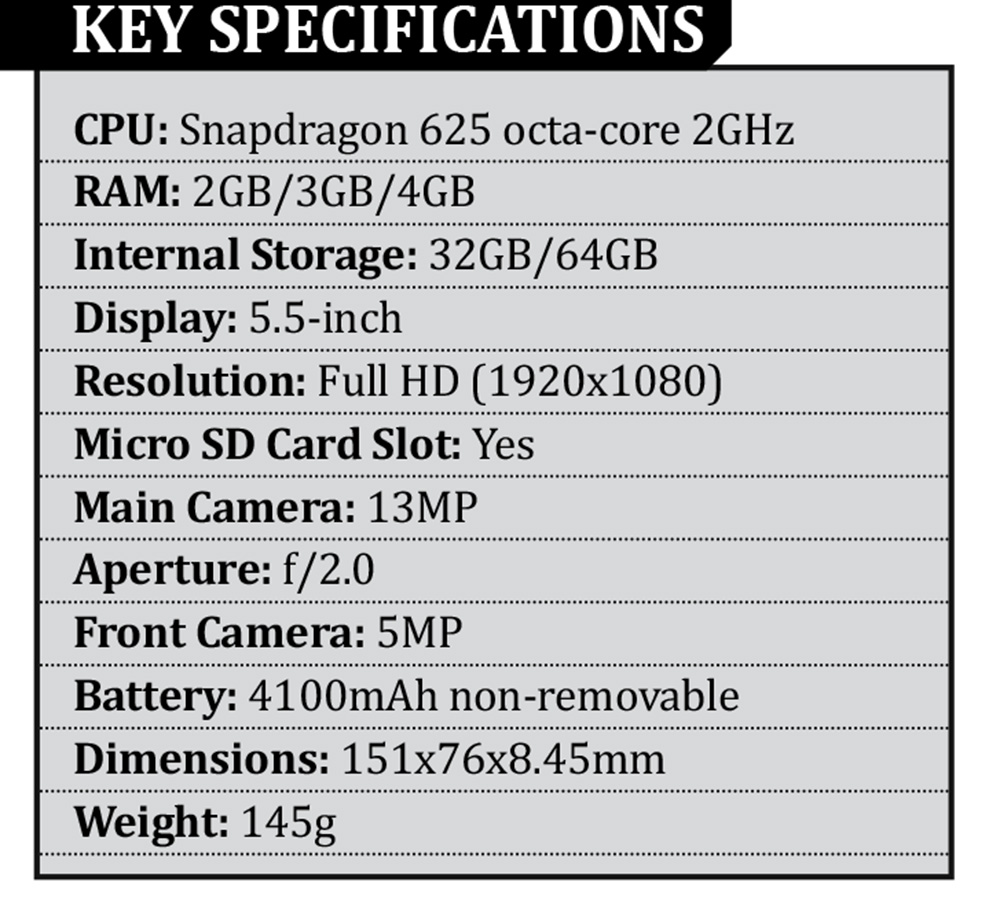 FINAL SCORE                                                86%
Design and Build Quality                               18/20
Key Features                                                      16/20
Ergonomics                                                       17/20
Performance                                                     18/20
Value for Money                                                17/20
PLUS
• Excellent battery life
• Reasonably good camera
• Competitive pricing
MINUS
• Hybrid SIM slot
VERDICT
The Redmi Note 4 is just like its predecessor, a practical and a valuefor- money device with an impressive battery life and decent camera
Kunal Gangar