In the recent past, there has been a significant rise in the sales of drones in the US and also across the globe. In the fiscal year ended 2016, the sales of drones in the US have grown by nearly 224% according to a market research firm called NDP Group. This indicated that the sales of drones has increased four times more than the same period last year. So far, DJI remains the market leader. But Yuneec's newest hexacopter, a latest entrant in the market, can turn out to be a game changer. Aerial photography moves up a notch with Typhoon H.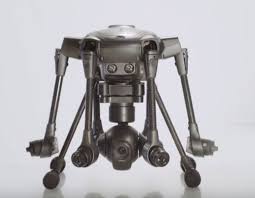 With its consumer friendly features, the Typhoon H is all set to give drone enthusiasts a chill. With six foldable rotors which sets it apart from its corrivals, the Typhoons H comes with high-end offerings, but at a consumer price. It comes with an ST16 controller and also a Wizard controller for dual operator mode, two batteries and extra propellers, all of this in a custom designed backpack. The Typhoon H is received with a factory-installed Intel RealSense R200 camera and Intel Atom™ processor. This makes the first time that Intel RealSense Technology has been made available in a drone
The Typhoon H features a 3-axis gimbal camera which captures 12 megapixels still images and records 4K ultra HD videos with a 360 degree view. It comes along with ST16, an android based all-in-one controller with a 7-inch integrated screen for real-time video reception and an integrated digital video downlink with a range of up to 1 mile. The drone comes with retractable landing gear and its safety features include ultrasonic proximity detection to assist in avoiding large obstacles. It also features a failsave system that allows it to remain stable and land immediately in case of motor failure.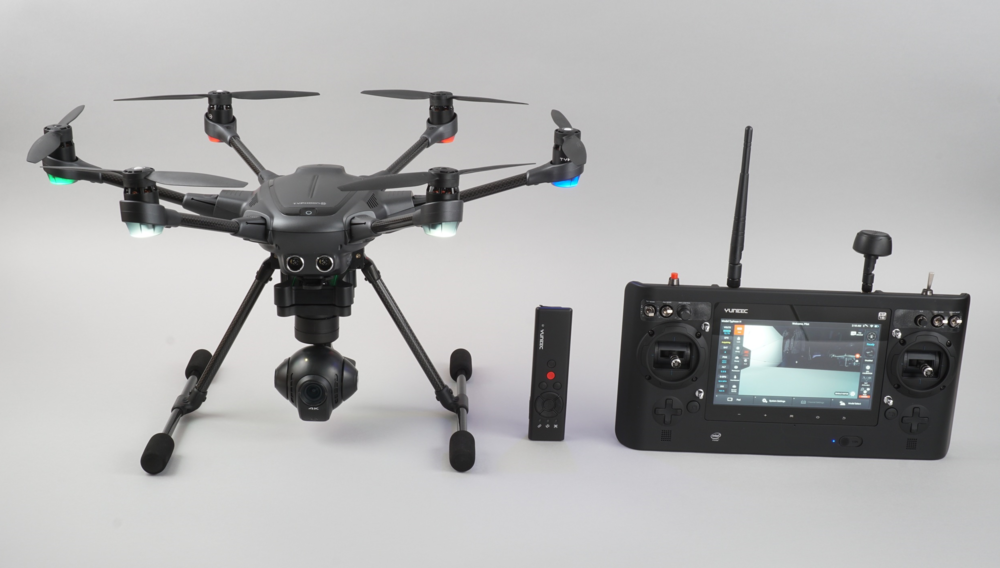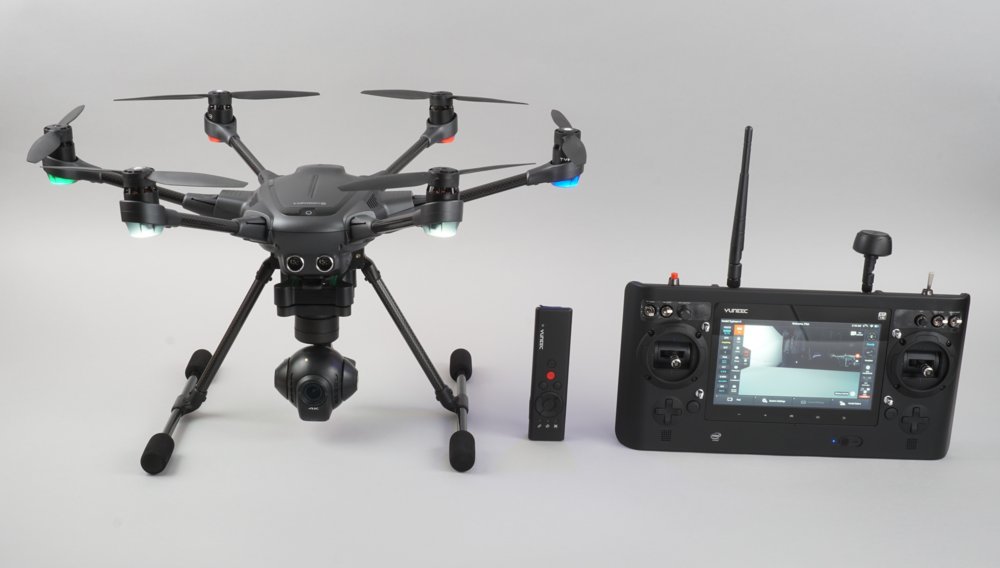 When Yuneec International announced the launch of Typhoon H, their CEO, Tian Yu said — "It's our most advanced consumer drone ever, setting a new standard in capability and value, while being ready, easy and safe to fly." It indeed is safe to fly and an exciting experience for budding aviators, cinematographers and aerial photography enthusiasts. Typhoon H is available at USD 1200. For more details visit: www.yuneec.com