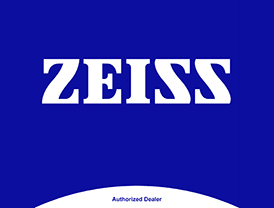 Since 2012 the annual Rhino Conservation Awards have sought to recognise remarkable individuals and organisations that protect South Africa's rhino population. This year, ZEISS has undertaken to sponsor the Awards.
Our products are made for the observation of nature's miracles, therefore it is in our natural interest to conserve those miracles," said Dr. Winfried Scherle, Chief Executive Offi cer of Carl Zeiss Sports Optics. "We are very excited about our future association with the awards," Scherle said. ZEISS in South Africa has been involved informally in rhino conservation for the last three to four years and has now made the decision to take structured action against poaching, committing to play an active role in Rhino Conservation.
Carl ZEISS joins the existing sponsor, Ms Xiaoyang Yu, Founder Partner of China New Enterprise Investment (CNEI), a China focussed growth capital fund, and one of the originators of the Awards. Founder of the Awards, Dr Larry Hansen, thanked the ZEISS Group for its support, adding that its international footprint will dramatically improve the reach of the awards as nature conservation is a global issue.
The Awards are held in collaboration with the Department of Environmental Aff airs of South Africa and the Game Rangers' Association of  Africa (GRAA)—a non-profi t organisation with a membership of over 1500 across Africa, many of whom are rangers active in anti-poaching activities. The GRAA is dedicated to the protection, conservation and restoration of Africa's biodiversity and wilderness for the benefi t of present and future generations.
The Rhino Conservation Awards 2015 are to be held on the 27th of July, 2015, and will be attended by its sponsors' representatives, international guests and diplomats, members of the Department of Environmental Aff airs, the South African National Parks Board, media, sponsors and organisations and individuals involved in rhino conservation.