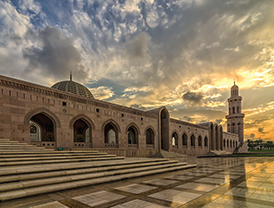 Sanak Roy Choudhury is an optometrist based in Oman who takes lovely landscape and architecture photographs. His work can be found at www.facebook.com/sanakphotography
As told to Tanika Godbole
Where are you from? Tell us a little about your life…
I was born in a small town of Bihar (Jamalpur). We moved to Kolkata when I was only 3 years old, and I was brought up in a nuclear family. Basically I am a very straightforward person. I lead life based on certain principles, which include charity work, religious rituals and exercise. Cricket was my first love during my school days. But I couldn't devote a lot of time to cricket, since I had to concentrate on my studies. My father was a railway employee, and I got to travel every year with my family to various parts of India. These trips opened my eyes to the diverse culture that our country is blessed with. Currently I'm based in Muscat, Oman, working as a clinical optometrist. I live with my wife and adorable son, and enjoy life to the fullest.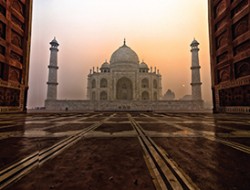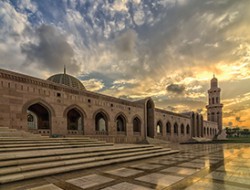 You are an optometrist by profession. How did you get involved with photography?
As I mentioned earlier, my travels to many parts of India made me see the immensely rich culture and heritage of my country, and I was compelled to frame it. I used to shoot only with a handycam earlier. My images were not technically perfect, but there was a feeling of positivity and enthusiasm behind each one of them. In 2012, I gifted myself with the very first D-SLR and since then, photography turned out to be a passion for me.