Architecture and landscape photography involve a lot of preparation. How do you prepare for your shoots before leaving for a destination?
First and foremost, I browse through the internet, read blogs and look up the weather conditions for the period of my visit. Next, I pick a hotel, depending on the distance from the place where I want to shoot. After I reach the destination, I always make a thorough inspection of the place before I venture out with my camera. Sometimes trivial issues can frustrate you. For example, in some places of historical significance, tripods are not allowed. I always make sure that all these hindrances are taken care of before I go out. Last but not the least,  I thoroughly check my gear, which includes batteries, CF/SD card, lenses and the camera.
 How do you go about composing your architectural shots?
To me, architectural photography is a science and light, content and form are the key elements that enrich it. I personally believe that a good photo is one which encapsulates an effective balance between composition and content. I believe architecture photography is not only about capturing the captivating beauty of the place, but also about framing the essence or soul of the place. The photographer needs to visualise this before pressing the shutter button. At the end of the day, your unique visualisation is what separates you from the rest.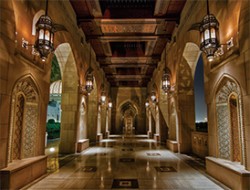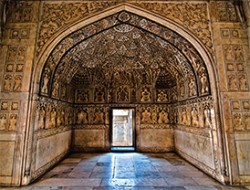 What is your opinion on digitally enhancing photographs?
There are two types of post processing available to the digital photographer—image manipulation and image enhancement. Unfortunately most of us cannot differentiate between the two, and end up assuming it is 'photoshopped'! As of now, no camera gives you a dynamic range equivalent to the human eye and hence image enhancement is the only way to bring out the exact view that your brain perceived while shooting. The enhancement I spoke about refers to colour, contrast, highlights, saturation, sharpness and white balance. This is subjective, depending on the taste of the individual. Photography starts with the push of the shutter button; it doesn't end there.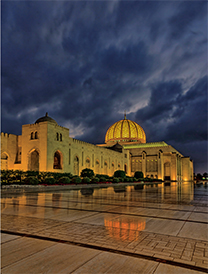 While shooting architecture, what is the ideal equipment to be used?
Photographing architecture presents a unique set of challenges for the photographer. There are a number of variables that affect each shot. Basic equipment should include a sturdy tripod with a geared head. Making fine adjustments is critical for producing top quality images. A D-SLR with a sensor of at least 10 MP (I currently use D810), a wide-angle lens, hotshoe bubble level, etc. are important for this genre. Keeping things nice and level will improve your images greatly.
Any advice for newcomers to the field of photography?
Don't go crazy buying the most expensive equipment right away. Consider a tripod. Enjoy the learning process. Learn the basic rules. Take photos regularly. Don't be afraid to experiment. Take advantage of free resources to learn.