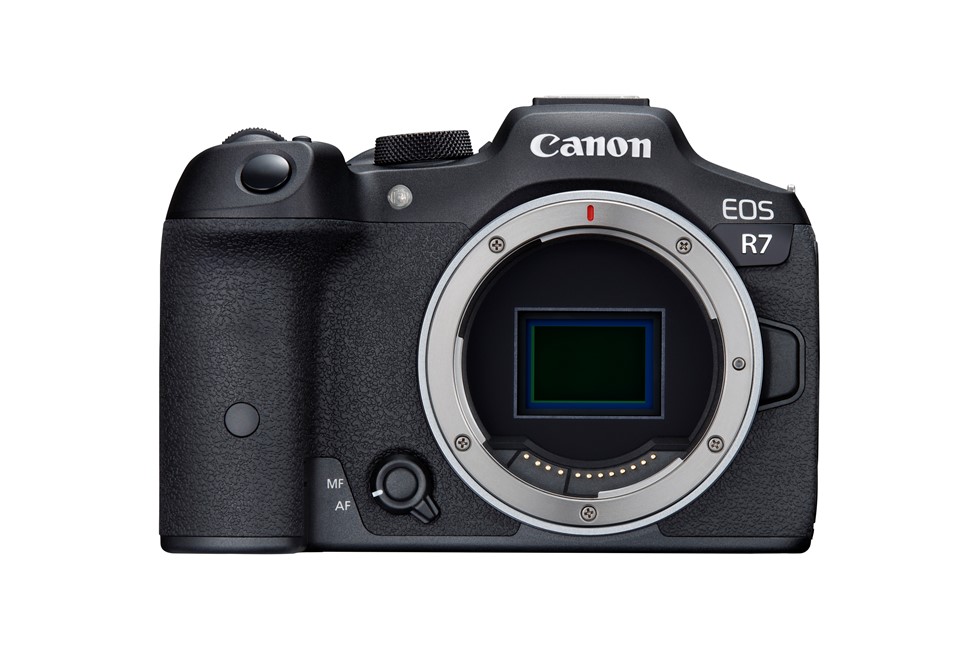 Canon has announced the launch of the EOS R7 and the EOS R10, its first cameras in the EOS R mirrorless system to be equipped with APS-C image sensors. Launched alongside the two cameras are the RF-S18-45 mm f/4.5-6.3 IS STM lens and the RF-S18-150 mm f/3.5-6.3 IS STM lens.
Commenting on the launch, Manabu Yamazaki, President and CEO, Canon India, said, "As the passion for content creation keeps evolving amongst enthusiasts, it has been our consistent effort to bring them the latest technologies that not only enhance their photography and videography experience but also allow them to innovate and experiment with the content they create. As a leading imaging brand, we are all set to create new benchmarks in content creation by extending EOS R System in the APS-C sensor segment with the launch of the innovative EOS R7 and EOS R10. With this launch, we aim to address the need of the community to have a camera which bridges the functionality offered by EOS R System mirrorless cameras but with the affordability quotient. These exemplary and most advanced cameras to date offer creators functionalities such as speed to capture iconic moments, recording long and high-quality movie footages, unparallel focus, speed and precision and advanced communication functionality."
He further adds, "With the market returning to pre covid times and content creation seeing even more traction this year, it is indeed an opportune time for adding these two new flagship products in our diverse portfolio for the Indian market. We hope that the new products will enable enthusiasts to successfully capture and cherish all the unforgettable experiences that the world has to offer."
C. Sukumaran, Senior Director- Consumer Systems Products and Imaging Communication Business, Canon India added, "We are delighted to share the widely anticipated announcement of Canon's EOS R System entering the APS-C Market. The EOS R7 and EOS R10 are exceptionally well poised to provide advanced AF performance and movie performance, encouraging users to take on the challenge of new photographic endeavours. The high-end EOS R7 boasts of high-speed performance ideal for advanced users focussing on shooting fast-moving objects and actions. It is also the perfect companion for content creators who seek to turn still picture shots into works of art with the right focus on image quality and AF for both still and video. Further, with the high-performance ability of the EOS R10, we aim to meet all diverse user needs while serving as an affordable entry-point into Canon's EOS R system mirrorless technology. Its compact size, built-in popup-style flash and microphone make it the finest choice for vloggers and photo enthusiast. We are positive that these new products will be well-received by users in their defined niches, successfully elevating their photography and videography journey."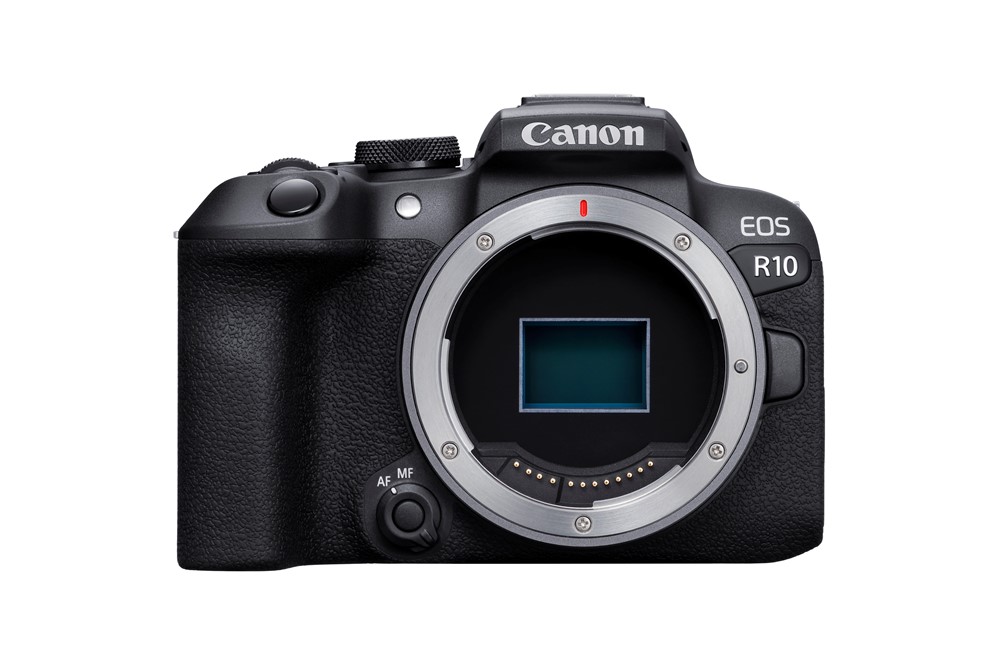 Supported by the DIGIC X image processing engine, the EOS R7 and EOS R10 inherit the autofocussing (AF) technology that harnesses the deep learning-based subject detection capabilities of the EOS iTR AF X system. Both devices are capable of up to 15 fps high-speed continuous shooting in mechanical and electronic first-curtain shutter modes (with AF/AE tracking). In electronic shutter mode, the EOS R7 is capable of shooting 32.5-megapixel images at up to approximately 30 fps continuous shooting, whereas the EOS R10 shoots 24.2-megapixel images at up to approximately 23 fps. Both cameras feature a Raw burst mode, which shoots full-resolution Raw images at up to 30 fps and both cameras utilise newly developed APS-C CMOS image sensors that are 32.5 and 24.2 megapixels, respectively. The EOS R7 features the sensor-shift type 5-axis In-Body IS (Image Stabilser) mechanism. Both devices feature Movie Digital IS, which conducts 5-axis image stabilisation.
The EOS R7 can use 7K oversampling to record 4K UHD video at up to 30p in the new 4K UHD Fine mode. Uncropped 4K 60p recording is possible in 4K UHD Standard mode. Meanwhile, the EOS R10 is capable of 4K UHD Fine 30p video achieved by 6K oversampling. Both cameras are capable of 4K HDR PQ video recording and are equipped with a new Multi-Function Shoe for high-speed communication and audio input. Besides the RF-S lenses which were developed specifically for APS-C EOS R cameras, the EOS R7 and EOS R10 can also directly take RF lenses designed for full-frame cameras. This also applies for EF and EF-S lenses via the EF-EOS R mount adapters. Other features include a new Panorama Shot SCN mode and an improved Panning SCN mode, a new in-camera Depth Compositing mode, a new auto-level function that automatically detects and rotates the image sensor to correct tilted images and improvement in auto white balance accuracy.
The 18-45 mm f/4.5-6.3 IS STM is a standard zoom lens with a focal length range of 29-72 mm in full-frame equivalent terms, offering a wide-angle to medium telephoto range. It is about 44.3 mm long and weighs around 130 g. Meanwhile, the 18-150 mm f/3.5-6.3 IS STM is a superzoom lens that covers a larger focal length range of 29-240 mm in full-frame equivalent terms. It weighs around 310 g and is 84.5 mm long.
The products will be available for purchase across stores from July 2022 onwards and will be priced at INR 1,27,995 (EOS R7 Body), INR 80,995 (EOS R10 Body), INR 28,995 (RF-S 18-45 mm f/4.5-6.3 IS STM) and INR 45,995 (RF-S 18-150 mm f/3.5-6.3 IS STM).