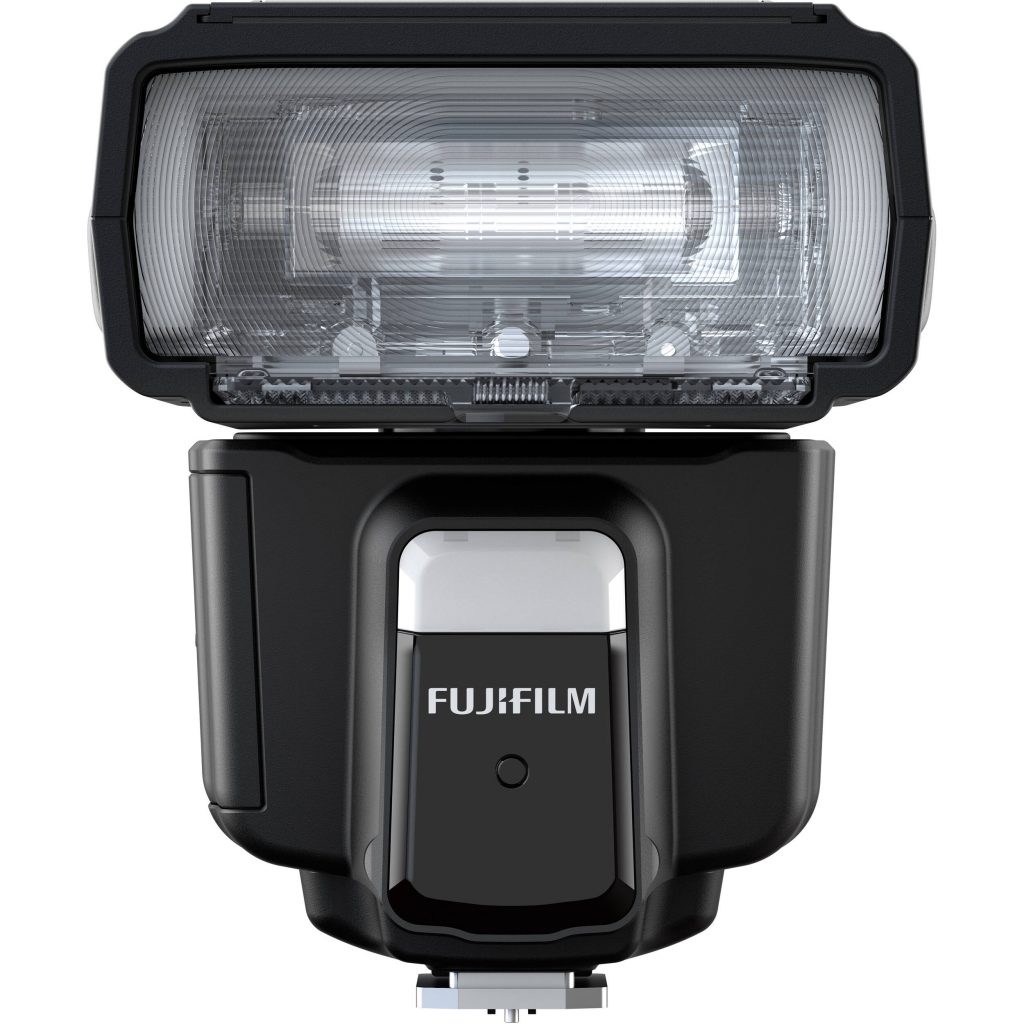 Fujifilm has announced the Shoe Mount Flash EF-60, adding another accessory for the X Series and GFX Series of digital cameras. The EF-60 is a compact hot-shoe mount flash, offering the maximum guide number of 60. It can be combined with Fujifilm's Wireless Commander EF-W1, to be released at the same time, to enable wireless off-camera flash operation.
The EF-60 measures 97mm x 73mm and weighing 300g. The output can be adjusted to add dimensions to various situations with light and shade. The flash can be combined with the EF-W1 to enable wireless off-camera flash operation, allowing users to position the flash beside or behind a main subject to provide lighting from various directions, or sync and fire multiple flash units simultaneously for multi-flash photography, facilitating diverse photographic expression. The flash-head can be manually angled 180 degrees left-to-right and 90 degrees upward so that the light can be bounced off a ceiling or wall to create indirect lighting, which provides natural lights to capture the subjects.
It offers illumination angles to cover the focal lengths of 24 – 200mm. When the built-in diffuser panel is used, the angle can be expanded up to 16mm in focal length. The flash has a Auto Zoom function, automatically adjusting the illumination angle according to the view angle of the mounted lens. In the TTL mode, the EF-60 automatically adjusts light output according to the flash's distance from the subject, aperture value, ISO sensitivity and other settings. Users can also choose the Manual mode for precise manual control over light output, enabling versatility in photographic expression. It comes with a High Speed Sync function, enabling the use of the flash in a fast shutter speed up to 1/8000 seconds. No price or availability related information has been shared by Fujifilm as of now.