Fujifilm recently hosted an event at the Fujifilm Experience Centre, Museo Camera Centre in Gurugram to announce the launch of the Fujifilm GFX 50S II as the latest addition to the GFX Series of mirrorless digital cameras equipped with a large format sensor. In addition to the camera the company also unveiled the price of the Fujinon GF35-70mm f/4.5-5.6 WR lens.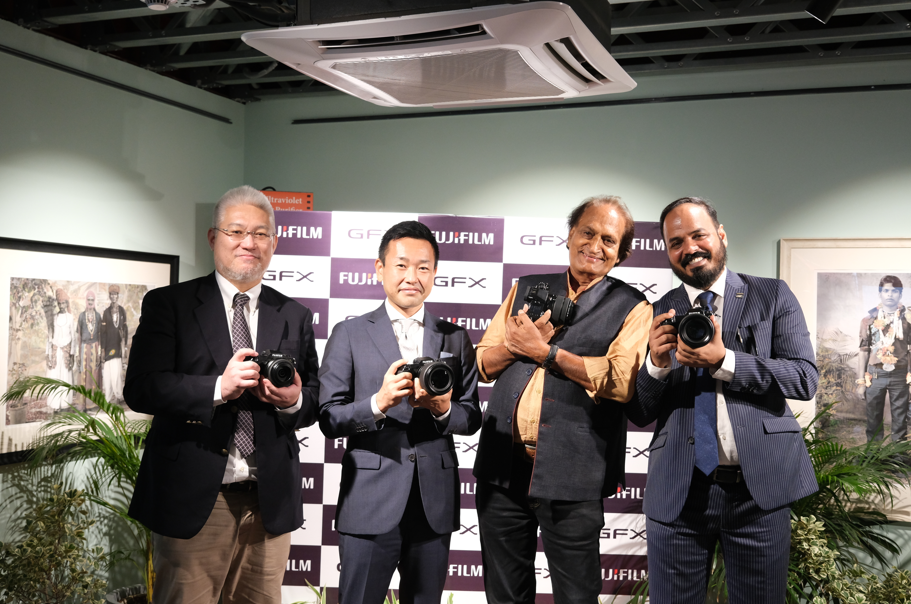 Commenting on the product portfolio expansion, Koji Wada, Managing Director, Fujifilm India said, "At Fujifilm, our mission is continued evolution and innovations in the field of imaging. With the entry of the globally launched GFX 50S II, we surely see the tilting curve in the world of photography to a sharper edge. The launch is a testament to our never-ending commitment of evolving ever changing possibilities of innovation for the users in the world of photography."
Speaking on the launch, Arun Babu, General Manager, Imaging Devices and Optical Division, Fujifilm India said, "Fujifilm remains at the head of technological development and evolution, and has yet again proven to be a visionary in the field of cameras with our latest offering, the GFX 50S II. This medium-format camera has been designed to provide the best images possible at minimal effort. Our innovation however does not stop here as our new Fujinon lens, created to provide a hassle-free photography experience have also been introduced. We will continue innovating and bringing our best to the fore."
Several of Fujifilm X-Series photographers like Raghu Rai, Tarun Khiwal, Ashish Chawla and Divyam Mehrotra, attended the event and spoke about how their association with Fujifilm has propelled them into reaching a greater level in the world of photography. They praised Fujifilm's expert technique and incessant need to innovate and produce best-in class products that provide extremely satisfactory results.
The Fujifilm GFX 50S II packs the 51.4MP large-format sensor and is complemented by GF lenses that reportedly provide edge-to-edge sharpness to accentuate the main subject against a blurred background for added three-dimensional definition. The camera also comes in a compact form factor, weighing 900 g.
The Fujinon GF 35-70 mm f/4.5-5.6 WR lens is a compact and lightweight large-format zoom lens that weighs 390 g and has the filter thread size of 62 mm. Its focussing elements are driven with a stepping motor for silent and fast AF performance.
The GFX 50S II is available for purchase at a price of INR 3,79,999 (body only) and INR 4,49,999 (GFX 50S II 35-70mm Kit). The camera will be available at all Fujifilm authorised dealers across India.