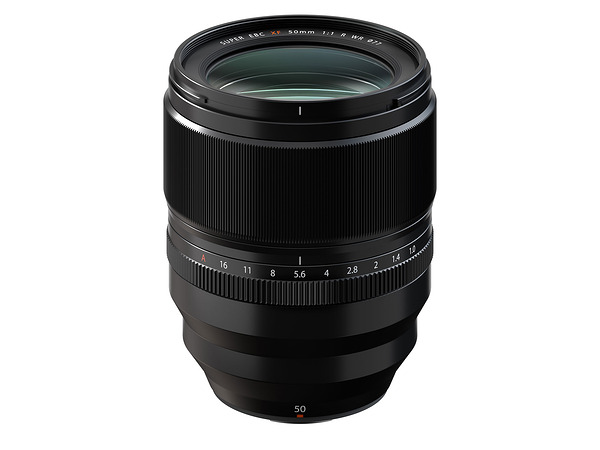 Fujifilm has announced the launch of the Fujinon XF 50 mm f/1.0 R WR lens, the world's first autofocus lens with a maximum aperture of f/1.0, designed for mirrorless cameras. The XF 50 mm f/1.0 R WR is the 35th interchangeable lens for the line-up of X Series digital cameras.
The XF 50 mm consists of 12 lens elements in nine groups, one aspherical element and two extra-low dispersion (ED) elements to achieve optimum control of spherical aberration. Used at or near to its maximum f/1.0 aperture, the XF 50 mm can produce a narrow depth-of-field, making it suitable for a variety of low light conditions. Its rounded diaphragm produces large, smooth bokeh for a professional look. Leaving behind a previous limit of -6EV luminance level with other XF lenses, the X Series users now have fast and precise low-light autofocus, even in near-darkness. Other benefits include on-sensor Phase Detection Autofocus (PDAF), Face/Eye AF and a powerful DC (direct current) motor.
The lens uses 120° of rotation in its focussing ring to let you focus manually with minimal error and to achieve accurate focus when using your X Series camera's Focus Peaking and Focus Assist modes. It measures 103.5 mm long and weighs 845 g, making it compact and portable. It is sealed in 11 locations to protect against moisture and dust, making it capable of use in temperatures down to -10°C.
The XF 50 mm f/1.0 R WR lens is expected to be available towards the end of 2020, at a suggested retail price of USD 1,499.95.