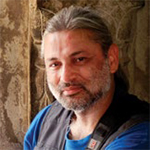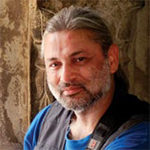 Pro Travel Photographer. Photo Jurist. Photo Educator.
· SPEAKER (Architectural & Travel Photography):
· TBEX Europe 2016 (Stockholm)
· TBEX Asia 2016 (Manila) · TBEX International 2017 (Jerusalem)
· TBEX North America 2017 (Huntsville, AL) WINNER:
· India's Biggest Blogging Contest – Cox & Kings' Grab Your Dream (Season 2)
· National Geographic Traveller's Get Out There Photo Essay Contest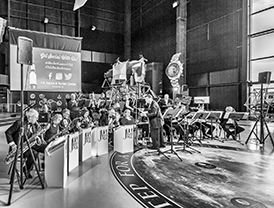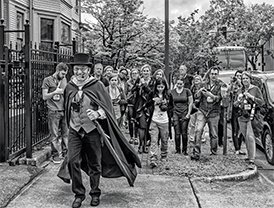 As US Space and Rocket Center is here, Huntsville, Alabama has a nickname – the Rocket City. While in Huntsville for TBEX North America 2017 (TBEX: Travel Blog Exchange), I joined a walking tour of its historic district – a small area comprising Twickenham, Old City and Five Points.
Twickenham has structures that came about between 1810 and 1860, Old City sprung up between 1870 and 1930, while Five Points is a powerful illustration of the evolution of middleclass housing in the 20th century.
During my glide through the period architecture here, I felt I had stepped out of a time machine not knowing which century I was in. What added to the feeling was our knowledgeable and energetic guide Van Brown, an employee of Huntsville-Madison County Conference and Visitors' Bureau (Huntsville CVB), who led the tour donning a period outfit!
John Hunt was the first settler here at the turn of the 19th century. And in 1810, LeRoy Pope, the first land developer, named this town Twickenham as an ode to Alexander Pope's English home.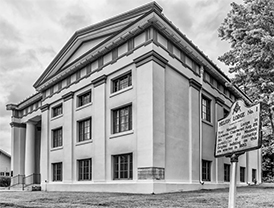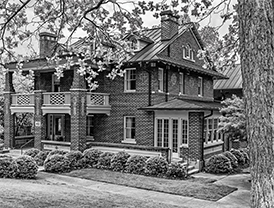 A year later, the first Masonic Lodge of Alabama – Helion Lodge No. 1 – was set up here. In the same year, thanks to a strong anti-British sentiment, the town was renamed Huntsville in honour of its first settler.
In 1819, Huntsville was declared the temporary capital of Alabama while Cahaba was being readied as the future capital (the present-day capital of Alabama, though, is Montgomery). The convention to draft Alabama's first constitution was also convened here.
All the while up to the Civil War (1861-1865) and beyond, many buildings came up here – each significant in its own way. Let us walk past a few of them: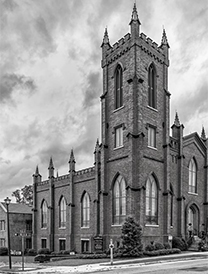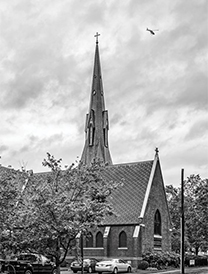 Gideon Blackburn House, the house of the pastor responsible for bringing up the first Presbyterian Church in the area, originally dates back to 1818, one and a half year before Alabama became a state. In its reincarnation in 1913, it is now a glorious example of Colonial Revival and Craftsman Style. Its boxy gable-roofed form, its two-storey portico and the porch balustrade are colonial elements, while wide eaves, heavy brick piers, and the use of inset panels of stucco and colored diamond-pattern ceramic tiles are the Craftsman elements.
The 1822 structure of the First Presbyterian Church of Alabama was replaced with this characteristic brick Gothic Revival edifice in 1860. It lost its steeple, the tallest in Huntsville, in a storm in 1878.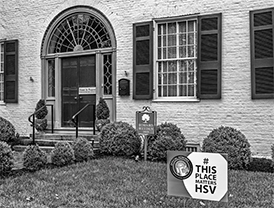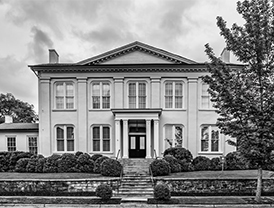 Weeden House (1819), now turned into a museum, is a treasure trove of paintings done by Maria Howard Weeden. These paintings are so realistic you could easily mistake them for photographs.