Surbhi Kaushik is a Travel and Landscape photographer, and the co-founder of GoodShotz Photography Pvt Ltd.
​GoodShotz is a photography, travel and learning company based in Bangalore that organises photography learning experiences.
Having travelled to multiple continents in the last few years, Surbhi has had the opportunity to photograph some of the most fascinating and beautiful destinations around the world.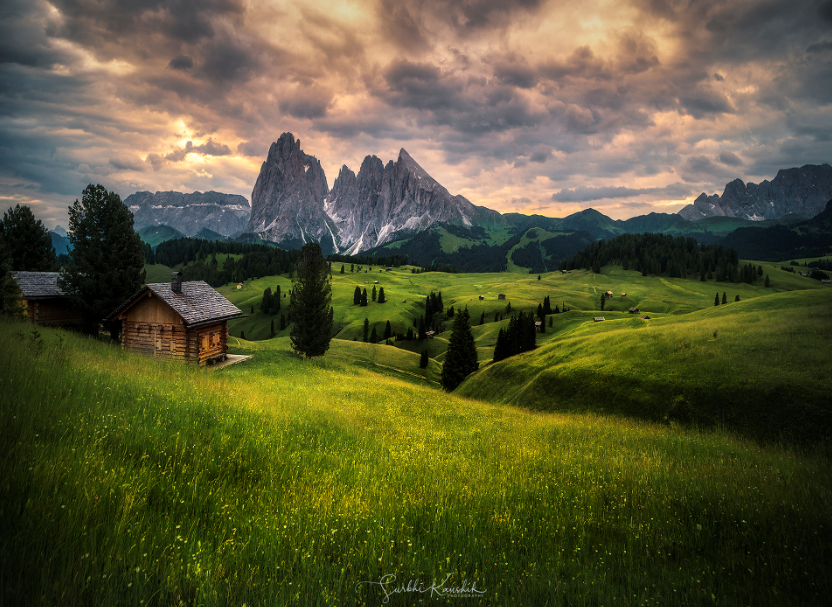 What veered you towards photography? Tell us about your journey from Amazon to GoodShotz Photography.
I had a deep interest in photography and the functioning of a camera since an early age. Family vacations and visiting new places used to be exciting for me even as a teenager, as I used to look forward to shooting and then processing those images. When I finally bought my first D-SLR after college, this interest further expanded into learning photography concepts in detail.
However, there came a phase when photography took a back-seat and I concentrated on my job at Gartner in my hometown, Gurgaon. This followed up with a challenging period due to a family tragedy and I decided to move to a new city. Bangalore had always been my favourite city and I secured a job at one of the big five companies — Amazon.
While the time spent at Amazon was great and I was recognised as a high performing individual, I never really stopped thinking of photography and travel as a full-time venture. Six months later in 2016, Bobby Joshi — an already accomplished landscape photographer and I co-founded GoodShotz Photography Pvt. Ltd.
GoodShotz provided photography enthusiasts with a streamlined platform to learn with the professionals they admire, travel with them to the most iconic locations of the world and create award-winning photographs.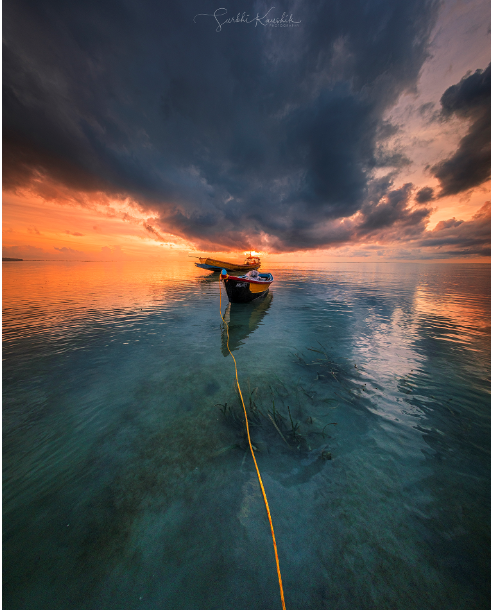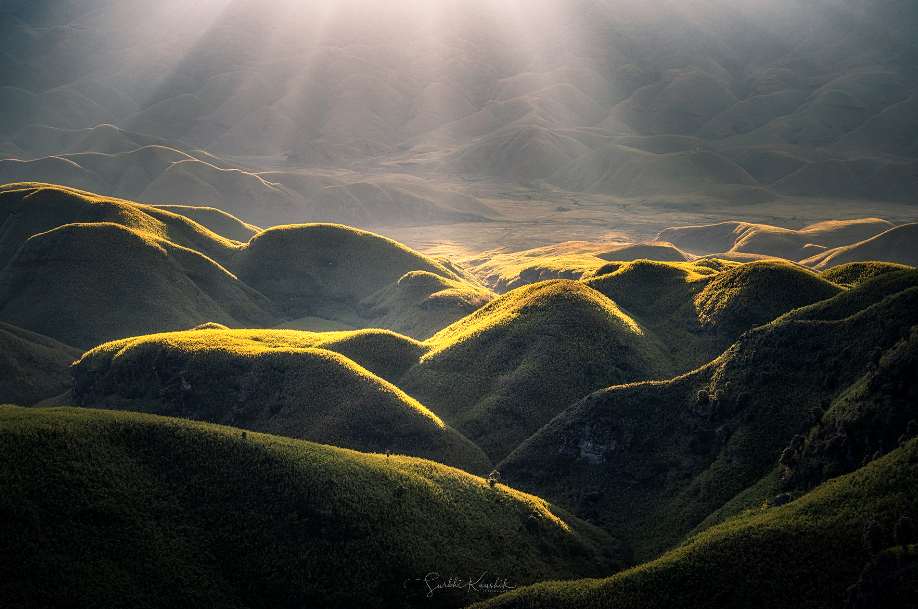 How do you plan your travels/photography trips and how do you pick your locations?
I generally decide the next 4-6 months of locations in advance, based on factors such as weather, best time to get a certain offering such as special flowers, alignment of Milky Way for astro, festivals, etc.
Planning is always meticulous, leaving nothing to chance, as much as possible. It generally begins with an excel sheet consisting of a detailed day-wise itinerary, with various columns for hotel bookings, vehicle details, exact geo-coordinates, any additional thing to take care of. As an outdoor photographer, my travel is highly dependant on uncontrollable events of the nature. There are unprecedented factors that sometimes require last-minute improvising.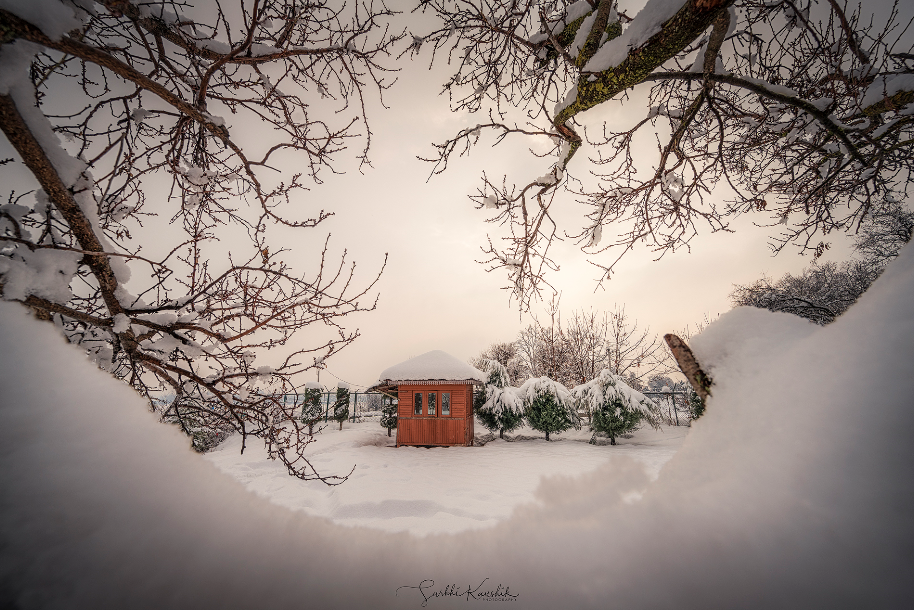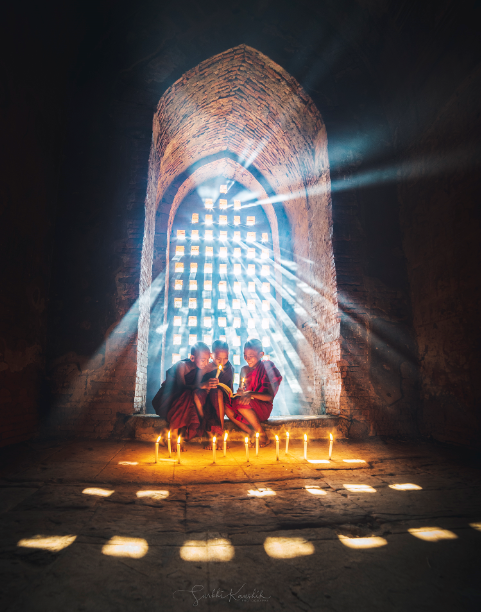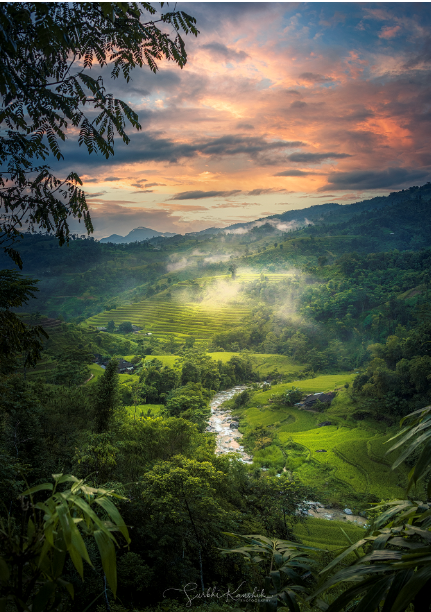 Why did you choose this particular genre of photography? Apart from travel, what other genres do you enjoy?
My connection with nature and the outdoors began in childhood. Summer vacations were spent visiting the family ancestral homes in the village where other cousins would join. I developed a profound connection with farms, landscapes, animals and colours in the sky. No other feeling matched up to the feeling of being amidst nature. So travel and landscape automatically became my choice of genre. I also enjoy taking portraits and macros.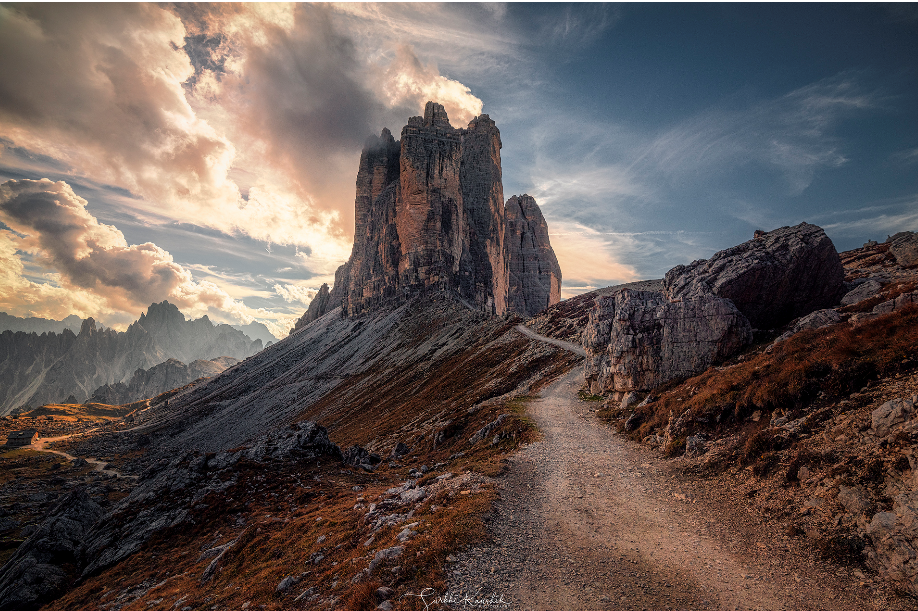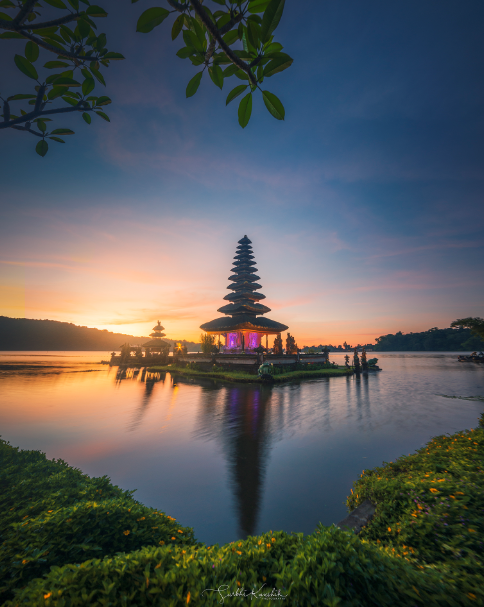 What is your preferred gear for capturing landscapes? What equipments do you usually carry with you?
I use the Nikon Z7 camera and love shooting wide landscapes and compressed layers, which makes these three my favourite lenses: 12 mm (fisheye), 14-30 mm, 28-300 mm. For portraits, I like my Sigma 85 mm art lens (just wished it was lighter in weight!). I am associated with Vivo and usually carry their latest smartphone as well, for some quick videos and photos.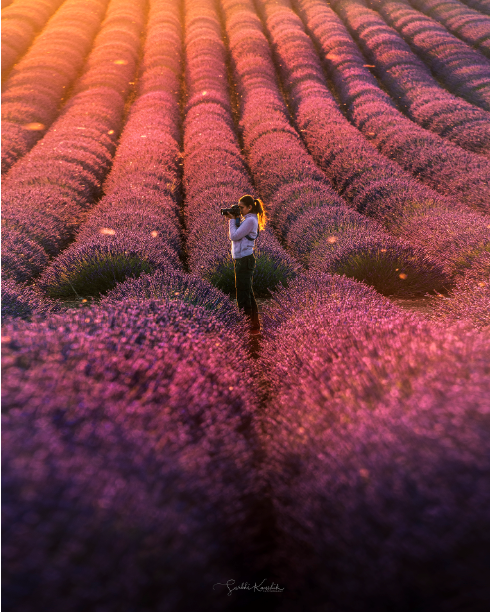 While clicking photographs, do you begin with the ending in mind? How do you compose your photographs?
I do have the final output in mind while I begin to photograph a particular scene or subject. While composing, I try to present my version of beauty in a scene in the most interesting manner. It always begins backwards — envisioning the end result and giving my technical and creative best to achieve that vision.
Where do you find your creative inspiration? Any particular photographer whose work has deeply influenced you?
I feel at my creative best and inspired when I spend time with nature and get to travel. I believe the motivation to do good work needs to come from within, and if you need someone to motivate you, then it won't last long. The work of Bobby Joshi (https://bobbyjoshi.com) is very poetic and Ilhan Eroglu (www.ilhanerogluphotography.com) also has a great way of capturing light. Michael Sidofsky (www.mindzeyephotography.com/) is another photographer whose work I highly admire.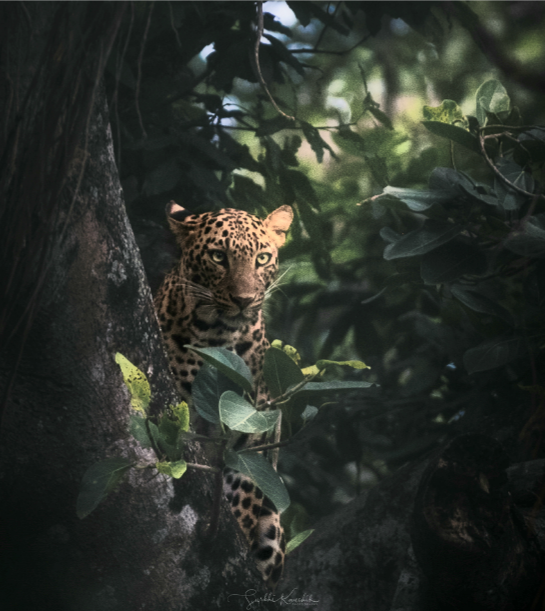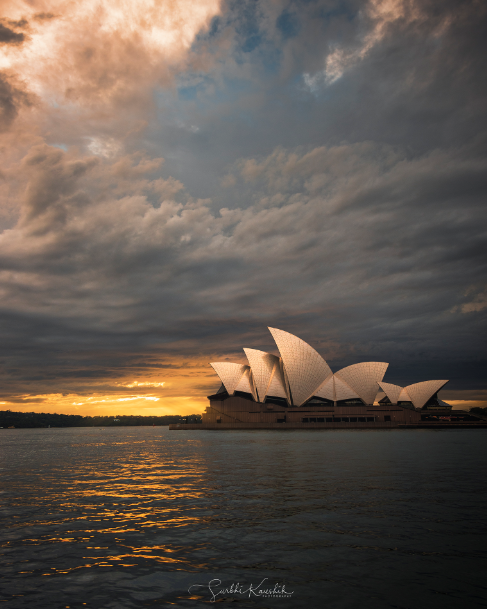 You have travelled to a lot of destinations worldwide. Do you think that has brought about a change in your photographic style over the years?
Travel definitely evolves a person's outlook and advances their thinking, which reflects in their art as well. I have visited many destinations around the world, but what really brought about a change is travelling to the same destination several times. I have visited Hampi, Rajasthan, Kashmir, Kerala, Ooty, the US, Singapore, Europe, and Bali multiple times and each time I learned a new way of looking at the same places. I could look back and learn how some things could have been done better, and other times I got better conditions to get the best out of a place.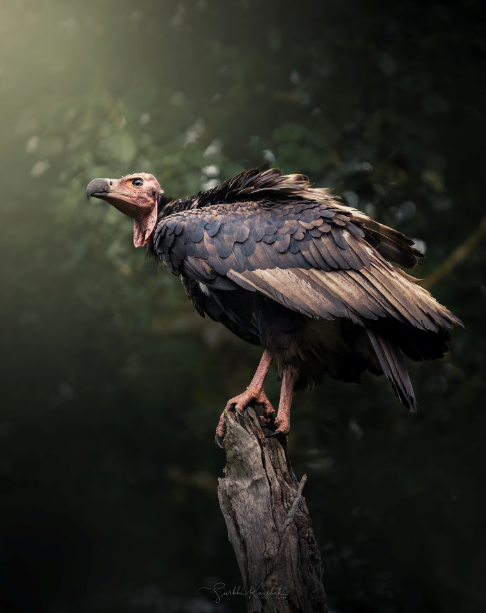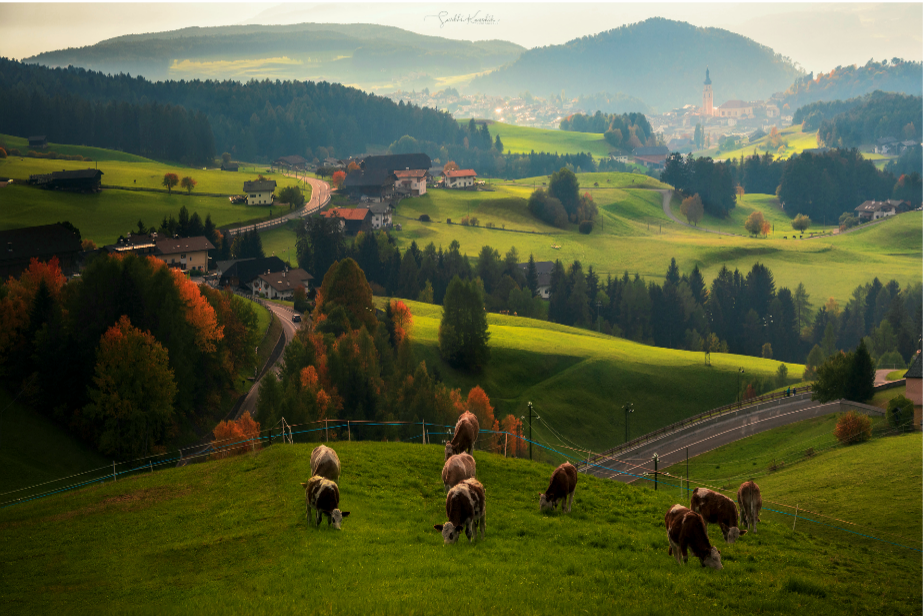 Is there something you wish you had known about photography when you had started out?
When I started out, right from understanding which camera to buy to how to go about my learning journey — I had to put in a lot of hard work in finding insightful and relevant information. I wish there existed a platform like GoodShotz at that time which would provide me with the A to Z of everything I needed in one place. I also wish I had realised that Photography requires one to first learn many concepts before you venture out with the camera. Generally, people buy a D-SLR first and then think about learning. I would have learnt photography first, just like you need to learn in any other technical field. Buying would have come second, based on my knowledge and requirements.