Digitek Selfie Pod with Bluetooth Remote
(DBST 001)
Key Features:
• Handheld and foldable
• It has Bluetooth remote range up to 10m
• Can be extended up to 102 cm
• Compatible with iOS 5.0 and Android smartphones
• Non-slip foam grip, Bluetooth remote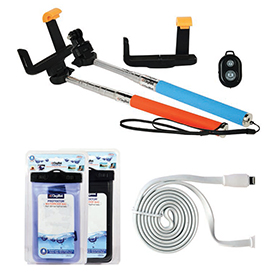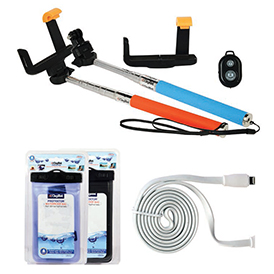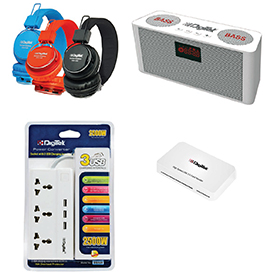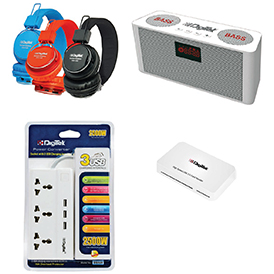 Digitek Waterproof Bag DWB 001
Key Features:
Protection for your smartphones from water, snow and dust. IPX8
waterproof up to 10m. Can be carried on your vacation on the
beach, boating, fishing, sailing, canoeing, water park, camping,
mountain climbing, rainy days, snow etc.
Digitek cables for smartphones
Key Features:
Allows you to connect your device to your car stereo, home stereo,
portable speakers, sound card or any other output device that has
a 3.5mm jack
Use it to play audio from your ipod, MP3 player, smartphone or
tablet in the car or connect to your laptop or speaker system
Lets you connect two devices that have audio jack inputs
Available cables for iPad / iPhone / iPod / smartphones. Aux.
cables for audio input / output, high-speed data transfer
Digitek Bluetooth Headphone DBH 001
Key Features:
• Bluetooth headphone with FM radio
• Can play music from TF Card. Good for gaming and PC use
• Can be used with auxillary cable input. Hands-free calling
• Materials and build quality are emphasized to provide the best
listening experience, no matter the genre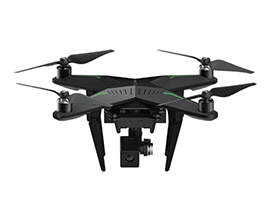 Digitek Bluetooth Speaker DBS 003
Key Features:
• Bluetooth speaker with USB output / FM Radio / TF card
reader / auxillary input
• Hands-free calling with microphone
• LED display alarm clock, 10-watt high-definition sound Digitek Power Converter with USB
Charging Interface DS3U3
Key Features:
• Environmental quality of neon/safety energy-saving/silver/
conductive contact switch prevents arcing
• Offers 2500 Watts to use with heavy equipment
• High standard PC alloy fireproof material with absolute security Digitek High Speed Multi Card
Reader DCR 003
Key Features:
• High Speed USB 3.0 card reader
• Supports almost all kinds of storage cards
• High-speed data transfer rate
• Support for Windows and Mac
XIRO XPLORER
Key features:
• High performance 5200 mAh Li-po Smart Battery
Pack offers flight time up to 25 minutes
• Built-in intelligence system that continuously reports
battery capacity mid-flight
• XIRO batteries also come with self-protection features to
avoid overload or overcharge
• The Xplorer will return home when the flight distance is beyond the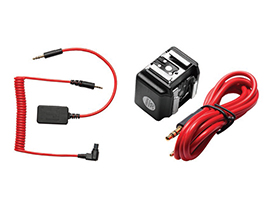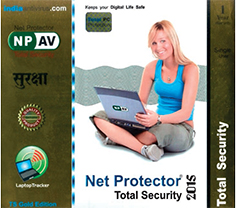 Gizmon smart clip
Key Feature:
• It is compatible with a variety of existing electrical and electronics
items including smartphones, hand-held gaming devices, web
cameras and toy digital cameras
• The stabiliser pad is flexible and hence keeps the lens
always horizontal
• Compatible with smartphones and other smart gadgets such
as iPhone, Android phones, tablets, cellphones with camera, and
portable gaming consoles with camera
• Available in different variations such as Fish-eye , Macro, Centre Focus, Mirage , Cross Screen, CPL
Gizmon ICA5 SLR for iphone 5/5s
Key Feature:
• Protects your iPhone with the impact resistant polycarbonate case
• Mock- lens unit is equipped with a mirror for self -portraits
• Black sponge sheet to protect your iPhone
Gizmon ICA flash
Key Feature:
• It has a classical flash style but is an LED which can be controlled by
iPhone using Bluetooth
• Powerful LED and umbrella make it possible to keep its size
compact and obtain a very strong light source in the dark
• It can be attached to Gizmon iCA micro hot shoe
• Charge Lithium-ion battery with USB
• It can be continuously lit for two hours at the maximum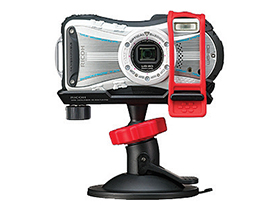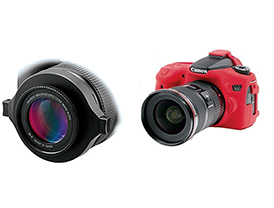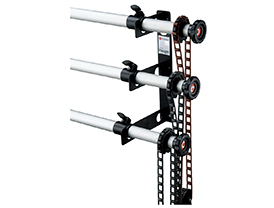 Triggertrap Mobile Dongle
Key Features:
• It connects from the headphone port on your iOS or
Android device to the cable release port on your camera
• Compatible with nearly 300 camera models from Nikon,
Canon, Sony, Hasselblad, Pentax, Contax, Fujifilm, Kodak,
Minolta, Olympus, Panasonic, Samsung and Sigma
Triggertrap Flash Adapter
Key Features:
• It bypasses the camera altogether, triggering your flash
directly – and with the newest version of Triggertrap Mobile
for iOS, Triggertrap has made the app 12 times faster than it
was before
• The dual hot shoe mount and cable are compatible with
almost all modern flashguns
• The flash adapter is perfect for use with any of the sensor
modes in Triggertrap Mobile
Net Protector Total Security
Key Features:
• Total PC Protection: AntiVIRUS + Total Internet Security
• Detects and stops intrusion of new and unknown worms
into your computer
• Complete protection from hackers
• Does not slow down your PC. Consumes very less space
and memory