Nikon has released an updated firmware for its D810 D-SLR. The new version, C 1.10, fixes several issues. It also adds the additional functionality of controlling external recorders that support the Atomos Open Protocol, connected through HDMI port.
The details of fixes are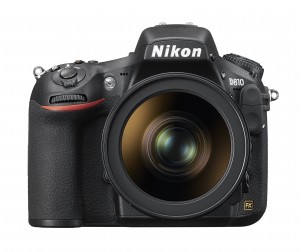 as follows:
Incorrect distances were shown in the camera playback info display for photographs taken with an optional flash unit in distance-priority manual (GN) mode.
The brightness of the live view photography display would not change when a command dial was rotated to adjust exposure compensation with On (Auto reset) selected for b Metering/exposure > b4 Easy exposure compensation > Easy exposure compensation in the CUSTOM SETTING MENU.
Although the preview button would stop the lens down to maximum aperture when assigned the Preview role, the maximum aperture indicator would not appear in the monitor.
In rare cases, the shutter would not be released when the user attempted to take photographs in movie live view.
About 4 seconds of static could be heard on audio recorded with external HDMI recorders during movie live view.
The shutter speed, aperture, and ISO sensitivity displayed in the monitor during movie live view would differ from values in the final movie file.
Volume could sometimes not be adjusted if movies were played with indicators hidden during full-frame playback (None (image only)).
Exposure compensation would fail to produce the desired results if a negative value was selected when NEF (RAW) images were processed using the NEF (RAW) processing option in the RETOUCH MENU.
Images would in rare cases fail to record correctly with HDR (high dynamic range) selected in the SHOOTING MENU.
If On was selected for Exposure smoothing during interval timer photography, every frame after the first would be overexposed.
File numbers were not assigned in the proper sequence.
In some languages, characters or parts of characters would be missing from the SETUP MENU > Location data > Position display.
In some languages, characters or parts of characters would be missing from the SETUP MENU > AF fine-tune > List saved values display.
Some help text has been changed.