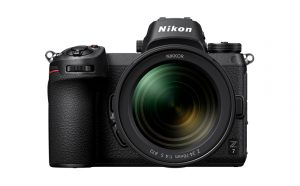 Nikon today announced their full frame mirrorless system, the Z-series with a future-proof Z-mount. The mount facilitates faster lenses up to f/0.95. Nikon claims that the mount is future-proof, allowing large volume communication between the lens and the camera.
The Z-mount has a 16 mm flange distance and 55mm inner diameter, offering better optical performance.
The Nikon Z7 is a 45.7mp FX format camera with a new Eexpeed 6 image processor. It has a 493-point AF system covering 90 percent of the imaging area and features ISO 64-25,600. It can shoot continuously at up to 9 fps. The Nikon Z6 has a 24.5 megapixel FX format sensor and Expeed 6 image processor. Sensitivity ranges from ISO 100 to 51,200 and it can shoot continuously at 12 frames per second. Both cameras feature dust and drip resistant design. Th cameras feature 5-axis in-body image stabilisation that offers up to 5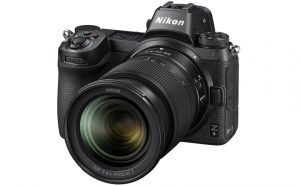 stops of shutter speed advantage. Both the cameras offer Full frame 4K UHD 30P and Full HD 120P movie recording.
The new control ring on the Z-lenses allows for smooth focus, aperture and ISO changes. Nikon also released three Z-series lenses—Nikkor Z 24-70mm f/4 S, Nikkor Z 35mm f/1.8 S and Nikkor Z 50mm f/1.8 S. The lenses are optimised for movie recording along with stills. The S-Line lenses are made to rigorous standards and
Nikkor Z 58mm f/0.95 NOCT lens with an unprecedented image quality and a battery pack are under development. Nikon has also shared a roadmap for the development of nine more lenses by the end of 2010. The cameras can accept the existing F-mount lenses via the mount adapter FTZ. Nikon will continue to expand the range of F-mount lenses.
The Nikon Z7 will be released in Japan by the end of September 2018 at an estimated retailprice of 440,000 yen. The Z6 will be available from Nov 2018 at 270000 yen. The 24-70mm, 35mm and 50mm lenses are priced 136,500 yen, 114,000 yen and 835000 yen respectively. The mount adapter FTZ will be available by the end of September 2018 at a suggested retail price of 36500 yen. Local prices are yet to be announced.