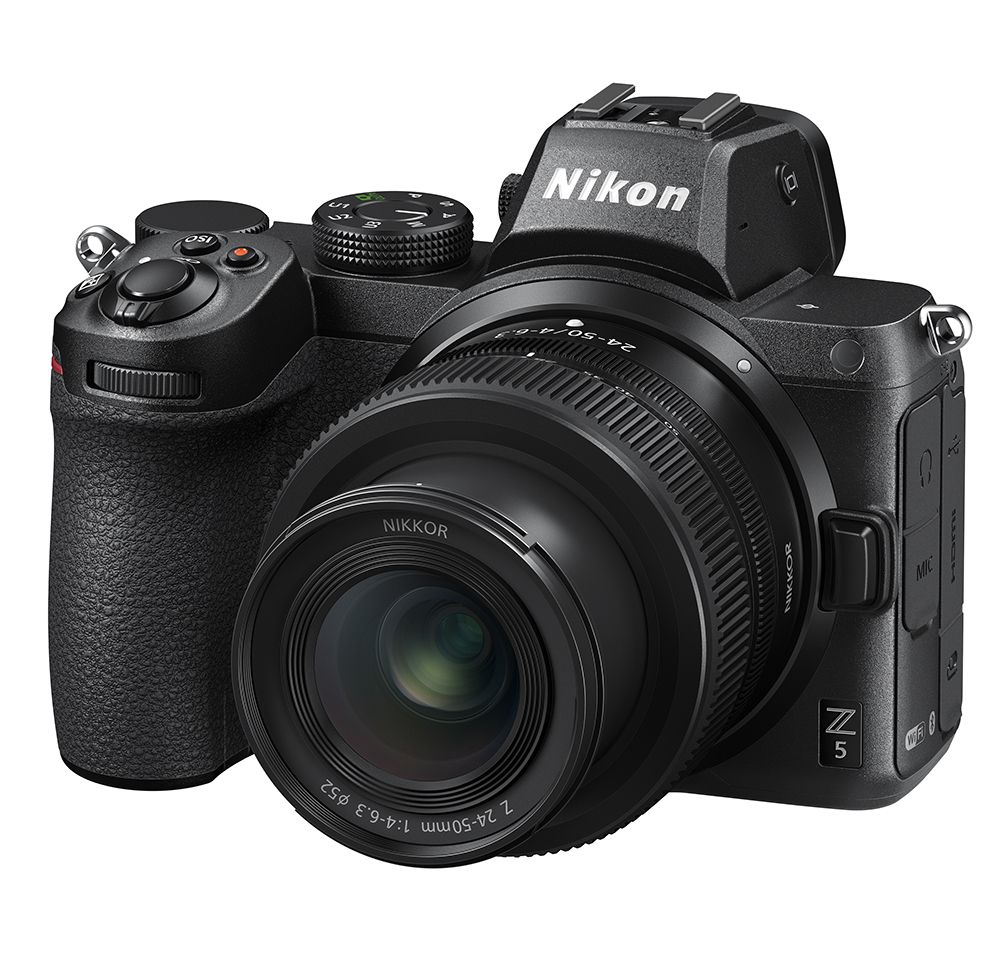 Nikon has launched the new Nikon Z5 camera with Nikkor Z 24-50mm f/4-6.3 lens, a compact and light-weight solution for social media content creators. The Z5 is compact and lightweight camera, weighing approximately 675g. It comes with 5-axis in-camera Vibration Reduction (VR) of up to 5.0 stops and users choose between Normal mode (still subjects) and Sport mode (moving subjects). Additionally, the VR unit is designed with a lock structure feature that prevents the image sensor from damage caused by shaking. The camera features a touch screen with a customisable "i-Menu" that provides shortcuts for accessing frequently used settings. It also features double SD memory card slots. The camera has 20 different types of creative picture control tools, which can be applied to both stills and movies. The camera boasts of increased battery capacity that supports long hours of usage.
The Nikkor Z 24-50mm f/4-6.3 lens comes with a compact body and is reportedly, the shortest and lightest full-frame zoom lens for mirrorless cameras by Nikon. It weighs approximately 195g and features a button-less retractable mechanism, measuring 51mm. The lens design sports a dust- and drip-resistant performance along with a focus-breathing reduction feature and stable aperture control.
The Nikon Z5 (body only) and the Nikkor Z 24-50mm f/4-6.3 (lens only) will be available for purchase at Nikon authorised retailers, starting August 27, 2020 at a price of Rs. 1,13,995 and Rs. 39,995 respectively. Additional information regarding the products is available on Nikon's official website.