Nikon has unveiled the Z9, a full-frame (Nikon FX-format) Z series mirrorless camera.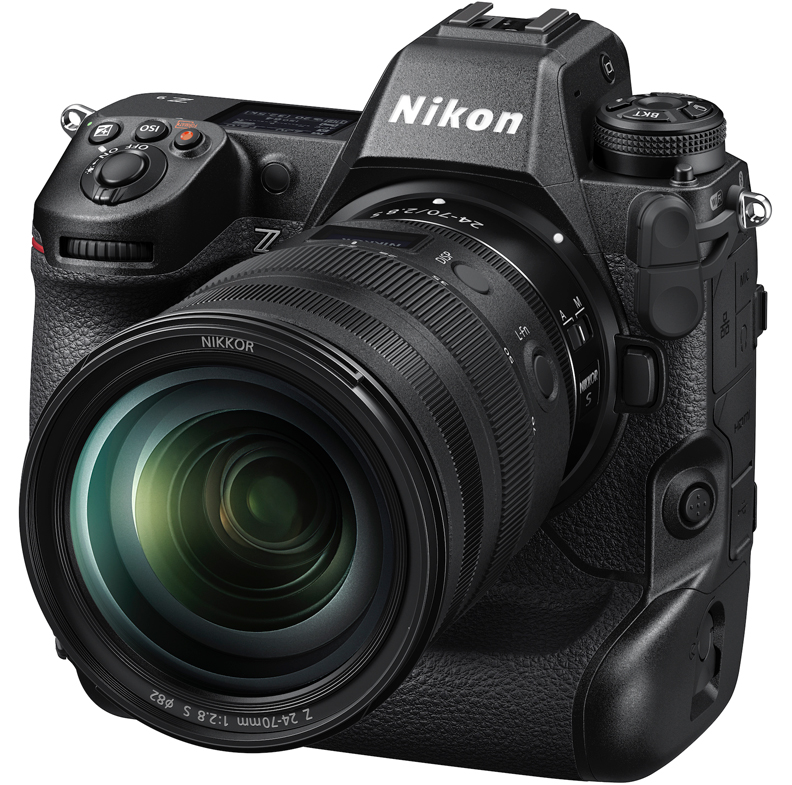 "The latest Nikon Z9 is a flagship Z series mirrorless camera with the world's best, industry and Nikon first features within a single camera body. We are confident that the latest Z9 will empower photographers and videographers in expressing their vision and narratives through images and videos. The flagship Z9 was developed to empower users with ground-breaking capabilities, while ensuring smooth operation with state-of-the-art ergonomics, delivering utmost efficiency and reliability." Said Sajjan Kumar, Managing Director of Nikon India Private Ltd. He further added, "The new Nikon Z9 is a perfect companion for creators shooting grand weddings, immortalising fast paced races, fleeting wildlife moments and avant-garde fashion shows. Professionals will be truly unstoppable in their pursuit of capturing the best moments".
With an advanced algorithm that utilises the newly developed deep learning technology, the Z9 delivers a variety of simultaneous subject detection of people, animals, and vehicles, reportedly tracking a total of nine subjects simultaneously in both stills and videos. When the Auto mode is selected, the algorithm automatically selects main subjects. The device has introduced 3D-tracking for still image shooting, a first-time feature in Nikon mirrorless cameras. It comes with the new EXPEED 7 processor, 120 fps continuous shooting and a CFexpress Type-B card.
It comes with a Real-Life Viewfinder for real-time shooting and the Dual-Stream technology with 45.7 megapixels stacked CMOS sensor reportedly achieves 12 times faster still image reading, while also processing separately the display images for EVF/monitor and still image data for recording. The viewfinder is equipped with Quad-VGA panel that adjusts the viewfinder brightness up to 3000cd/m2 in response to various lighting conditions. It also features the company's first four-axis vertical and horizontal tilting image monitor (touch-screen) measuring 3.2-inch with customisable display information along with the i-TTL balanced fill-flash, where face information is applied for flash control.
The Z 9 offers in-camera video recording in 8K30p and 4K/30p/60p/120p. Users can also choose to record in 4K with a wide range of frame size/frame rate from 24p to 120p available in multiple formats. Functions such as in-camera recording of 12-bit Raw video including over 8K60p and further improved operability are planned in a future firmware update. The camera is built without a mechanical shutter and its in-camera VR adopts a safety lock to prevent risk of damage to the image sensor. It comes with dual coating for dust prevention with image sensor cleaning, resistance to temperatures as low as -10C° and support for High-Efficiency Raw images (image quality equivalent to the conventional uncompressed Raw but with a file size smaller than approximately 1/3 of the file size). The in-camera Vibration Reduction (VR) and lens VR is linked to the latest Synchro VR for 'enhanced handheld shooting' to support up to 6.0-stop compensation. Image transfer workflow functions include in-camera Wi-Fi, wired and wireless LAN, network tab in the menu for making changes in the settings, along with programs like NX MobileAir and new NX Tether.
The new Z9 (body only) will be available for sale across Nikon Authorised Stores in India, starting end of November 2021, at an MRP of INR 4,75,995.00.