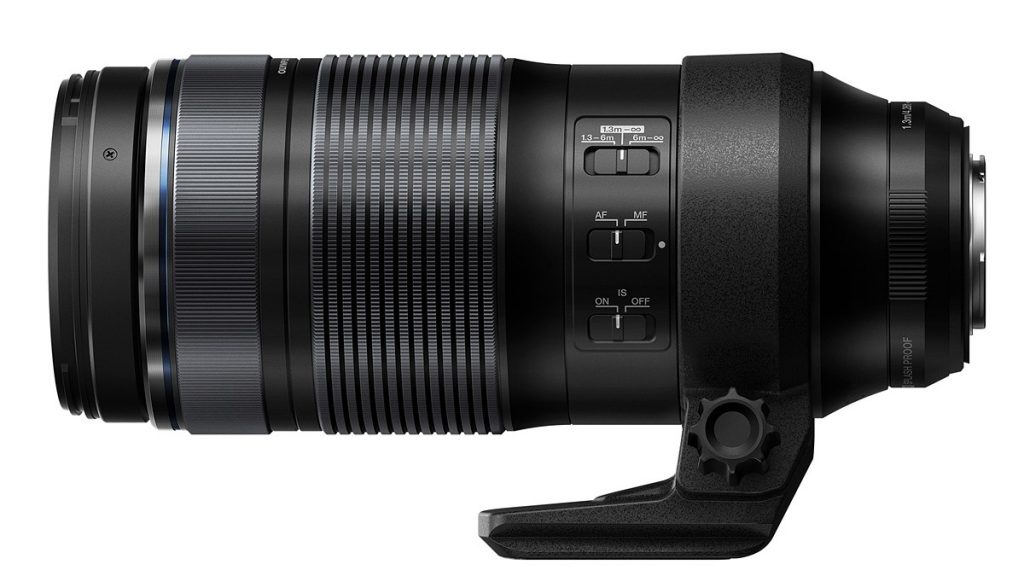 Olympus has announced the M.Zuiko Digital ED 100-400mm f/5.0-6.3 IS lens, a compact, lightweight super-telephoto zoom lens that covers a telephoto focal length of 200-800mm equivalent and is compliant with the Micro Four Thirds System standard. This lens features the same dustproof and splashproof performance as the M.Zuiko PRO lens series, and when paired with the M.Zuiko Digital 2x Teleconverter MC-20, delivers up to 1600mm equivalent super telephoto shooting. This lens offers superior autofocus performance, even handheld, and in-lens image stabilisation for the optimal shooting experience.
The 100-400mm is compact and lightweight measuring 205.7 mm, with a weight of 1,120g and a filter diameter of 72 mm. The closest focussing distance across the entire zoom range is 1.3m and the maximum image magnification is 0.57x. Focus Stacking is also supported, allowing multiple shots at different focal positions and automatically composing a single photo with a large depth of field, from the foreground to background.
The optical system features a combination of four ED lenses for suppressing colour bleeding, two Super HR lenses, and two HR lenses. The lens' ZERO (Zuiko Extra-low Reflection Optical) Coating reduces ghosting and flaring, even in poor, backlit conditions. Extensive hermetic sealing on the entire lens barrel delivers the same level of dustproof and splashproof performance as the M.Zuiko PRO series.
The lens features a rear focus system and is equipped with four functional switches designed to support handheld shooting. This includes a Focus Limiter switch for AF operation selection that ranges between three levels, as per the focussing distance, allowing for quick focussing and comfortable shooting even in the super telephoto range. The lens comes with in-lens image stabilisation that delivers stable handheld super telephoto shooting, an AF/MF switch and a zoom locking switch. The Olympus M.Zuiko Digital ED 100-400 f/5.0-6.3 IS lens will be available at a retail price of US $1,499.99. It is also available for pre-order at authorised retailers, starting from September 8, 2020.