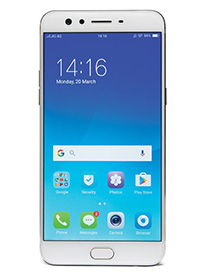 Performance
The display quality is decent with good viewing angle with vivid colours, which can can be a hit or miss depending on your preference. Importantly, there's no setting to tweak the colour temperature. There's an option for turning on/ off Night Mode that allows the blue light filter to be customised at varying degree.
Battery life is good and with a good amount of camera use, internet and videos, we found it good enough to last for more than a day. Charging with VOOC is extremely fast and at par with what OnePlus offers with Dash Charge. A five minute charge is enough for two hours of talk time.
Pictures shot with the wide-angle camera are detailed in good lighting conditions but you'll see some noise when shot indoors or in less than adequate lighting conditions. In our studio-based testing, we found the images usable at all ISOs at 25 percent of screen size. At 50 percent, the images were spot-free up to ISO 200. Aggressive noise reduction spoiled the party thereafter. We also found the skin tone to be washed out sometimes due to Beautify feature trying to soften the skin colour to reduce blemishes.
The main front facing camera improves on the selfie front considering it packs in more pixels and features f/2.0 aperture, enabling better low-light pictures. There's no moonlight flash but F3 Plus makes use of the display as flash to take low-light selfies and it works like a charm.
Value for Money
The F3 Plus retails at Rs.30,990. With capable and competitors in the market, Oppo might find it tough to justify this price. |SP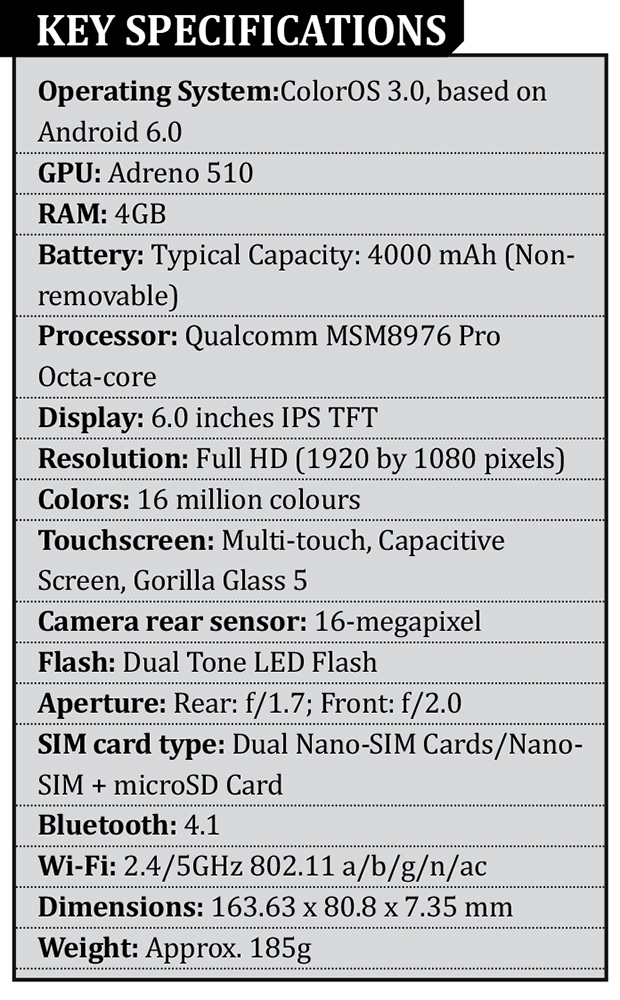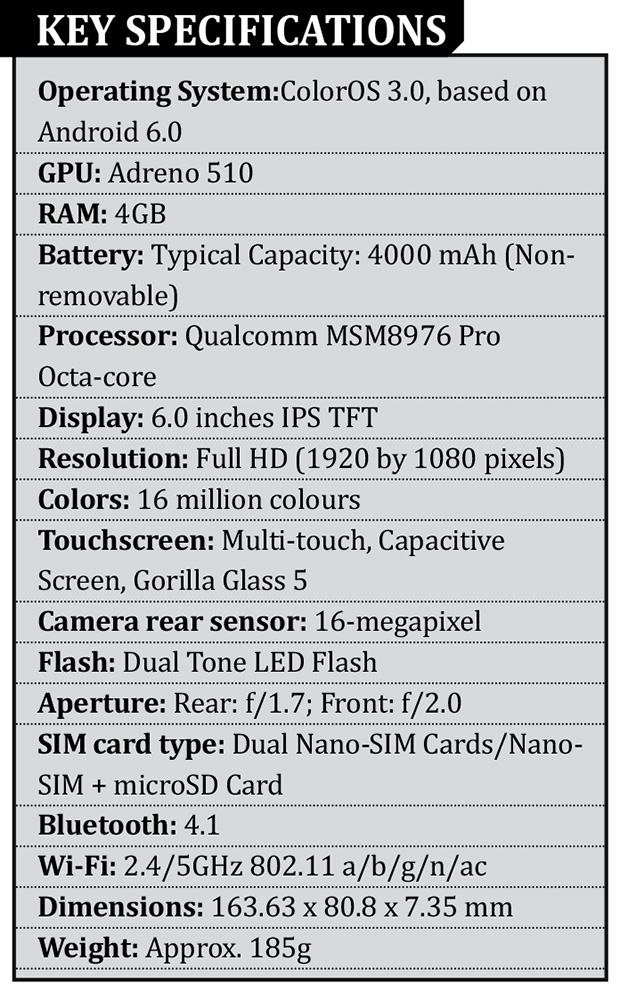 FINAL SCORE                                                     77%
Design and Build Quality                                       17/20
Key Features                                                              16/20
Ergonomics                                                                 14/20
Performance                                                               17/20
Value for Money                                                        13/20
PLUS
• Excellent selfie option
• VOOC charging
• Great battery life
• Good low-light performance
MINUS
• Android Marshmallow
• Price
VERDICT
Pricing it near OnePlus 3T certainly
draws some hardware comparisons but
Oppo has never been about giving you
a super fast smartphone. In fact, their
segmentation with F-series phones is
clear from the start. If you're looking for
something that you'll use to take a lot of
selfies and group selfies coupled with
decent overall performance, back camera
and excellent battery life, F3 Plus gives no
reason to complain.
Kunal Gangar