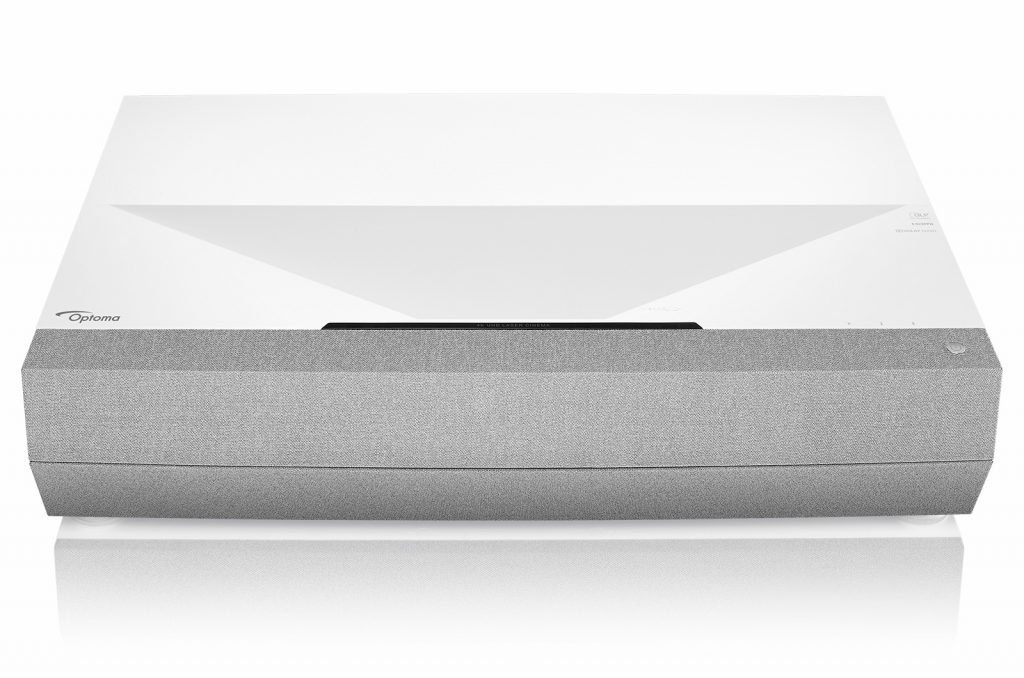 Optoma has introduced the P1 Pro and P2, the next-gen smart true 4K ultra short throw laser projectors as an addition to its CinemaX series.
Both projectors come with advanced features. While the P1 Pro has elevated its brightness, the P2 has enhanced its colour with the new 6-segment colour wheel. Continuing the design with DuraCore Laser technology and ultra-short throw lens, they also deliver up to 120-inch images. The company has reported that its built-in Dolby Audio 2.0 soundbar completes the all-in-one entertainment experience for movies, media sharing and gaming.
CinemaX Series comes with the TapCast app, allowing users to share their photos and videos onto the big screens. Both devices sport Smart+ Technology and deliver integrated services with smart home devices such as Google Assistant, Amazon Alexa and support IFTTT. All information regarding availability and pricing is available on the official Optoma website.