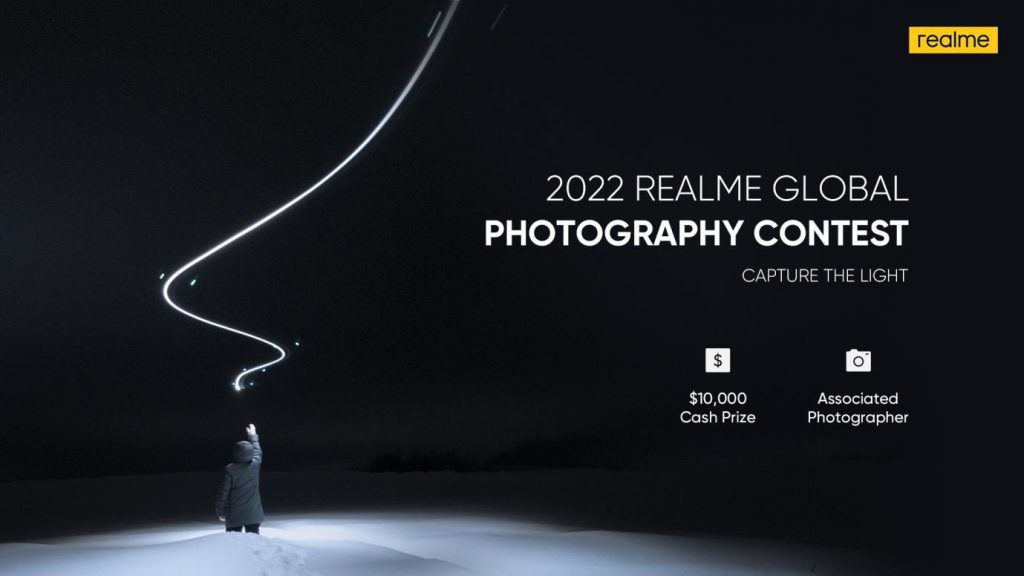 Realme has invited its users to participate in the Realme Global Photography Contest 2022.
Participants have been invited to choose amongst four themes viz. Street, Portrait, Landscapes and Creative by visiting https://c.realme.com/global/gallery/shot-on-realme2022 where they could showcase their photography and story-telling skills to the world.
Speaking on the announcement of the contest, Madhav Sheth, CEO, Realme India, Vice President – Realme and President – Realme International Business Group, said, "We are excited to announce the Global Photography Contest for our Realme users in India. This contest will provide a platform for users and young people in India to unleash their imagination and capture some amazing visual aesthetics and will provide opportunity to showcase their work at Realme's social media channels and events"
The deadline for submitting the images is June 18 while the judging and selection process will commence on June 19 and will carry on until June 27, 2022. Winners will be announced on July 5, 2022.
There will be a total of fifteen winners (selected by a panel of jury), who will be awarded three Grand Prizes, four Theme Awards and eight Excellence Awards. The 1st place winner of the Grand Prize will be rewarded USD 5,000 while the 2nd and 3rd place winners will get USD 3,000 and USD 2,000 respectively. All three of them will also get the Realme GT 2 Pro smartphone. Each of the four Theme Award winners will receive the GT 2 Pro smartphone along with Realme Buds Air 3 and each of the eight Excellence Award winners will receive the GT 2 Pro smartphone. Winners will also receive an e-certificate for participation, and their work will be featured on Realme's social media channels and official events. Throughout 2022, winners will get a chance to be appointed as Realme's associated photographers to conduct photography workshops with the brand.