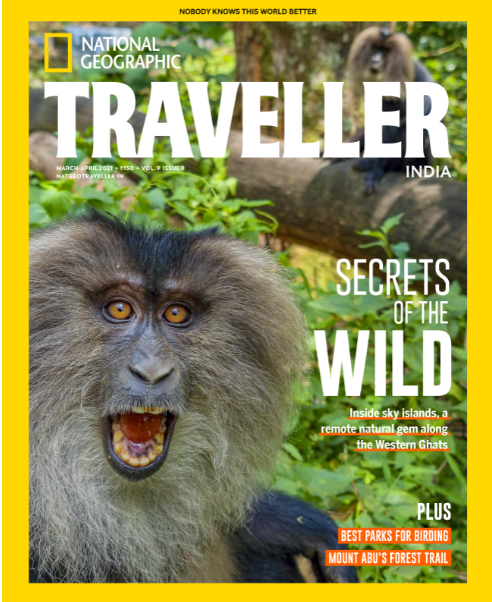 Samsung has teamed up with National Geographic Traveller India for a campaign titled #UncoverTheEpic. National Geographic Explorer and Photographer Prasanjeet Yadav captured the unexplored sky islands of the Western Ghats using Galaxy S21 Ultra 5G, Samsung's new flagship smartphone.
As part of campaign, Prasenjeet headed to the forests of the Western Ghats to shoot videos of the biodiversity and the surrounding sceneries with the Galaxy S21 Ultra 5G. Using the camera capabilities of the flagship smartphone, he captured videos in 8K and extracted high-resolution stills from the video, one of which served as the cover of the March edition. The video footage collected by Prasenjeet on the expedition will also be released to give viewers an insight into what it took to capture that cover shot.
"Using a phone camera for an assignment was a challenge, but the fact that I could get high-quality pictures of a tiny frog to a large landscape and get one of them printed on the cover of National Geographic Traveller magazine is really impressive," said Prasenjeet. This is reportedly, the first time that the cover shot of a travel magazine has been generated from a high resolution still from an 8K video. The cover and the journey video can be viewed on Samsung India's official website.