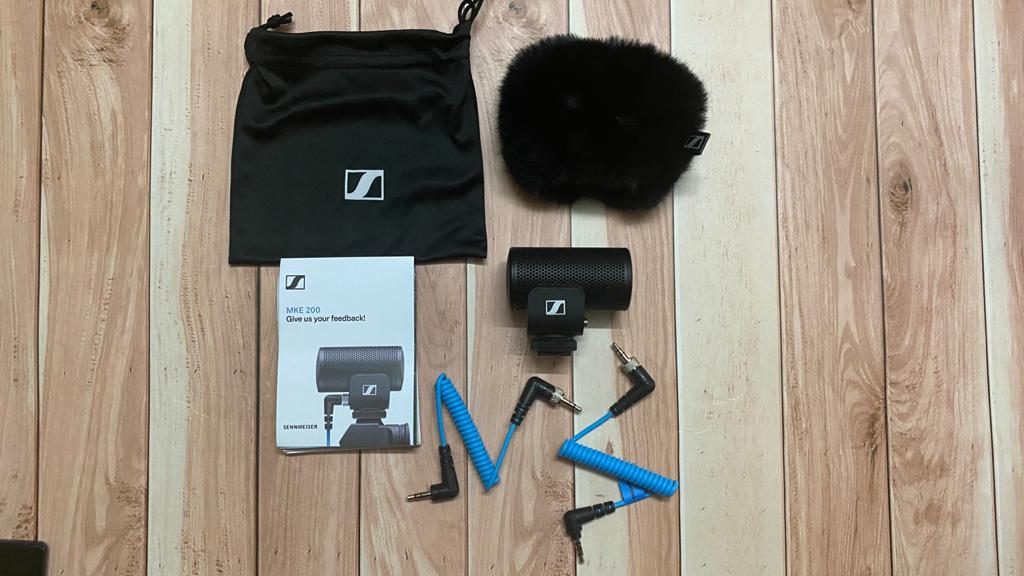 Sennheiser has added the new MKE 200 to its portfolio of audio-for-video microphones. The mini-microphone is designed for easy on-camera use with D-SLRs and mirrorless cameras as well as mobile devices.
The microphone features a directional design which captures the sound of your subject while rejecting unwanted background noise. To minimise any handling noise, the microphone is fitted with an internal shock-mount which acoustically decouples the capsule from the housing. To protect from wind noise, it has been designed with an integrated layer of protective mesh inside the housing. This protection is further enhanced by using the included furry windshield when filming outdoors.
The device features a compact and sleek design with a fully integrated shock-mount and built-in windscreen. Its battery-free operation and a lightweight design allows for optimal gimbal performance. It comes with a furry windshield, two locking connection cables for D-SLRs or mirrorless cameras (3.5 mm TRS cable) and mobile devices (3.5 mm TRRS cable) plus a draw-string pouch for storage.
The MKE 200 will be made available exclusively on Amazon, from September 28, 2020 at INR 8,490.