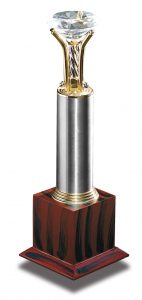 Every year, Smart Photography rewards the best products available in the photography market, and we are back with yet another edition of the Innovation,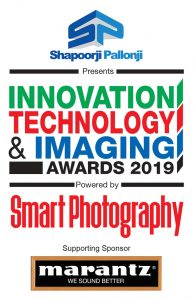 Technology and Imaging Awards. In this 14th year of awards, we celebrate the best products that our team reviewed during 2018-19. The most coveted of these, the Most Prestigious Camera of the Year, has been deliberated by a jury comprising eminent photographers, Ian Pereira and Dr. Caesar Sengupta along with Hoshang Billimoria (Editor, Smart Photography and CEO, Next Gen Publishing Pvt. Ltd.), Rohinton Mehta (Technical Editor, Smart Photography) and Sujith Gopinath (Assistant Editor, Smart Photography).
Smart Photography congratulates the winners and wishes good luck to the nominees, most of whom missed the title by a whisker.
| Category | Winner |
| --- | --- |
|   Best Photography Monitor | Asus ProArt PA27AC |
|   Best Camera in a Smartphone | Huawei Mate 20 Pro |
|   Best Prime Lens for D-SLRs | AF-S Nikkor 105 mm f/1.4E ED |
|   Best Prime Lens for Mirrorless Cameras | Sigma 24 mm f/1.4 DG HSM | Art |
|   Standard Zoom Lens of the Year | Nikkor Z 24-70 mm f/4 S |
|   Best Wide-angle Zoom Lens for D-SLRs | Sigma 14-24 mm f/2.8 DG HSM | Art |
|   Super Telephoto Lens of the Year | AF-S Nikkor 500 mm f/5.6E PF ED VR |
|   Full Frame Interchangeable Lens Camera of the Year | Sony Alpha 7 III |
|   APS-C Interchangeable Lens Camera of the Year | Fujifilm X-T3 |
|   Best Video and Still Camera | Panasonic GH5S |
|   Compact Camera of the Year | Sony Cyber-shot RX10 IV |
|   Beginners' D-SLR of the Year | Nikon D3500 |
|   Action Camera of the Year | GoPro Hero 7 Black |
|   Tripod of the Year | Manfrotto Element |
|   Smartphone Gimbal of the Year | Moza Mini-Mi |
|   Photography Accessory of the Year | Canon 470EX-AI |
|   Most Prestigious Camera of the Year | Sony Alpha 7 III |