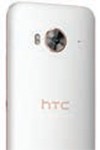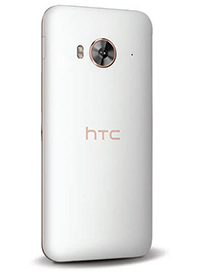 Ergonomics
The display quality is amazing and thanks to the high resolution, the images and text appear sharp and crisp. The phone also supports motion launch gestures that allows user to swipe or tap on the display to execute some commands. HTC's customised  user interface is more or less similar to the previous iterations but is smooth and lag free. Swiping on the left reveals BlinkFeed that updates world news and social updates in an eye pleasing manner.
Performance
MediaTek chips are oft en associated with mid-range devices so we were surprised when HTC decided to use it for their flagship products. But given our experience with MediaTek's helio X10 processor, we were more than happy with the overall performance. The helio X10 is an octa-core processor and coupled with 3GB RAM, the phone offered comparable performance to that of phones running on Qualcomm's Snapdragon or Samsung's Exynos chipsets. If synthetic benchmark is any indication, the phone scored well around 40000 points in Antutu benchmark. The loudspeaker output is very good with no sign of distortion.
The camera takes some really good pictures in outdoor lighting conditions.
If you want noise-free images indoors, set the Max ISO in Auto mode to a lower value or use Manual setting and choose a low ISO. Native image size is 12.48 x 17.92 inches at 300 ppi. At 25 percent view, ISO 1600 was very noisy, while ISO 800 showed slight noise. Enlarged to 50 percent, we observed slight noise even at ISO 400. Viewed at 100 percent, noise appeared from ISO 200 onwards. Outdoor images were sharp, but when the device sensor detects a low-light situation, the noisereduction feature is applied automatically even to the lowest ISO setting. This softens the images, while reducing noise. Auto White Balance performed well in most situations.
Taking pictures with the camera is fast with the camera booting up in a second. The HTC One ME sports an easy to use interface. The 2840mAh battery gave us roughly 11 hours of use on a single charge, which is considered average in today's competition.
Value For Money
The HTC One MI retails at an MRP of Rs. 37,000. We consider this fair value for money. |SP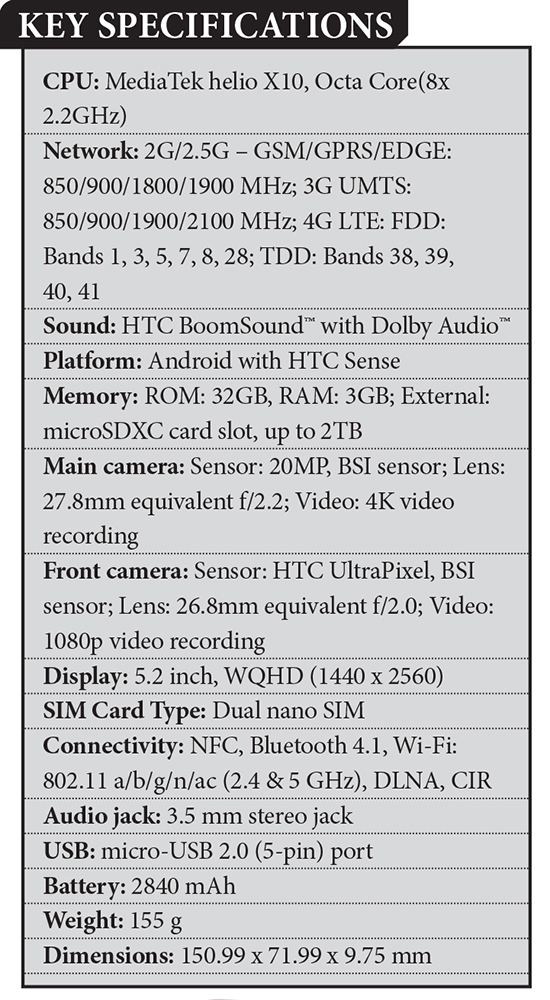 FINAL SCORE                                                              80%
Design and Build Quality                                              17/20
Key Features                                                                17/20
Ergonomics                                                                   16/20
Performance                                                                16/20
Value for Money                                                          15/20
PLUS
• Stylish design
• 20MP camera
• 32GB ROM
MINUS
• Aggressive noise reduction
VERDICT
The One ME is a competitive device and if you are the one who does not take too many photos indoors in Auto mode, the device gives little reason to complain.
Kunal Gangar
& Sujith Gopinath