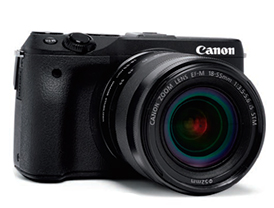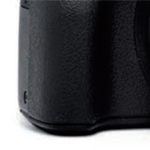 Performance
We received the EOS M3 along with the EF-M 18-55mm f/3.5-5.6 IS STM kit lens. Lens corrections options were turned ON (Peripheral illumination and Chromatic aberration).
The Canon EOS M3 focussed faster than the M10, though it was not instantaneous as in the case of some  other cameras in the same category  Images appeared sharp overall and the sharpness was acceptable from f/3.5 to 11. The lens maintained sweet spot at f/5.6 throughout the zoom length. However, we were left puzzled by an anomaly at 35mm marked focal length, where f/11 produced the sharpest images. We repeated the test to rule out human error and these results were consistent with the original. This could be a problem with the particular lens that we reviewed because a slight misalignment in one of the elements can affect the results. Corners appeared soft throughout the zoom range.
The lens produced slight darkening of corners till f/8, but not at a level to be of concern. We observed barrel distortion till 35mm marked focal length. Auto White Balance performed well under most lighting conditions. Slight cast observed was easily removable in post-processing. Native print size is 20×13.33 inches at 300 ppi. At 25 percent of this size, the images were noise-free up to ISO 1600. Very slight noise appeared at ISO 3200. ISO 12800 was quite noisy. Viewed at 50 percent, we observed slight noise from ISO 800 onwards. The images remained usable up to ISO 3200. Enlarged to 100 percent, the images were practically noise-free at ISO 100 and the images were usable up to ISO 800. Videos were sharp and smooth except for slight lag in autofocus.
Value for Money
The Canon EOS M3 retails at an MRP of Rs.49,995 along with the kit lens. This price seems slightly high for this camera. |SP

FINAL SCORE                                        82%
Design and Build Quality                       18/20
Key Features                                         18/20
Ergonomics                                           17/20
Performance
Autofocus                                                3.5/5
Metering                                                   4/5
Noise Control                                            4/5
Sharpness                                                 4/5
LCD/EVF                                                  4/5
Auto WB                                                   3.5/5
Sub-Total                                          23/30
Value for Money                              6/10
PLUS
• Excellent build quality
• Superior grip
• APS-C format
• Good noise control
MINUS
• Lacks 4K video recording
• Price on the higher side
VERDICT
The Canon EOS M3 scores well above most of the mirrorless cameras when it comes to the size of sensor. But this advantage does not seem to have translated into performance. On the video front, the camera does not offer 4K videos despite having a 24.2 megapixel sensor.
Sujith Gopinath