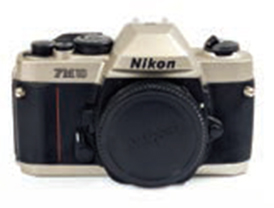 The photography industry has been through a highly exciting but tumultuous century. During this period, many corporates have entered and exited the camera business. The industry has been severely competitive in the nineteen sixties, seventies and eighties and this inevitably took its toll. SP tracks those companies that did indeed play a part in the fortunes of the industry, but for a variety of reasons were forced to exit the business.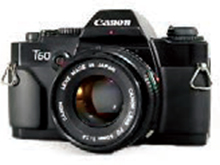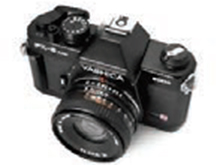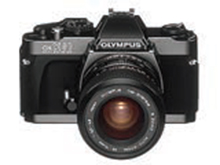 COSINA
The camera company that we discuss in this article comes with a caveat. Unlike the other players in this series, it still exists and is actively producing lenses for other brands. This Company is the Cosina Company based in Nakano, Japan. The Company used to be called 'Niko' and was set up to manufacture glass and to manufacture lenses. In 1973, it changed its name to Cosina. Right from the start, the Cosina Company manufactured compacts and SLR cameras both for themselves as well as for others. The Company's CS-2 and CS-3 SLRs were also sold in several markets abroad. The skills of the Company in making low-cost yet good quality cameras attracted the attention of other manufacturers and Cosina started manufacturing for the following:
• For Nikon, the Nikon FM-10 and the FE-10
• For Canon, the Canon T-60
• For Yashica, the Yashica FX-3,the FX-3 Super and the Super 2000
• For Olympus, the OM-2000
• For Konica, the Konica TC-X
• For Ricoh, the KR-5
• For Vivitar, a number of models ranging from the V635 AF to the V4000 in 1992.
In turn, Cosina's CX2 camera was copied by the Russian firm LOMO which called it the LOMO LC-A.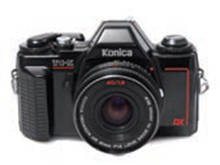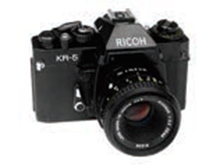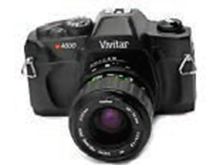 Cosina also made rangefinder cameras for Rollei (the 35 RF), EPSON (R-D1) as well as for Zeiss (Ikon). The advent of digital resulted in the disappearance of film SLR cameras. Cosina therefore started manufacturing lenses under various brand names. The brand Voigtlander had been acquired by Cosina from Ring Photo in Germany and Cosina quickly launched a range of Voigtlander lenses in the world market. Cosina also manufactured manual focus lenses for Carl Zeiss, Pentax and Canon. Cosina continues to make optical glass and is currently capable of producing both glass and plastic aspherical lenses. |SP
—By H. S. Billimoria