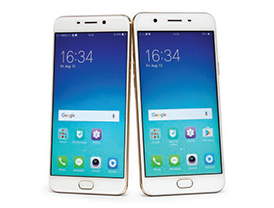 The Selfie Siblings he smartphone market has become saturated with devices from all brands trying to find a foothold in the overcrowded space. While some of them has found their unique selling points, a few others are yet to discover their purpose of existence. Oppo is one brand that seems to have found a clear niche for their models, and that revolves around the selfie revolution. Meet the Oppo F1 Plus and F1s, which we can rightly call the selfie siblings for the similarities between them. With most of the features repeated across the devices, we felt it unnecessary to feature them separately.
Design and Build Quality
The selfie experts sport metal back and unibody design. The screen is protected by Corning Gorilla Glass 4. Both these devices have white polycarbonate bezels that have become almost a standard in mid-range. It seems like manufacturers have stopped innovations and are trying to ape the designs of highend manufacturers with superficial improvements.
Key Features
Both the F1s and the F1 Plus have so many features in common that it would be meaningless to feature them separately. So we have tabulated the various features. Highlights indicate features (as declared by Oppo) that are different in the devices.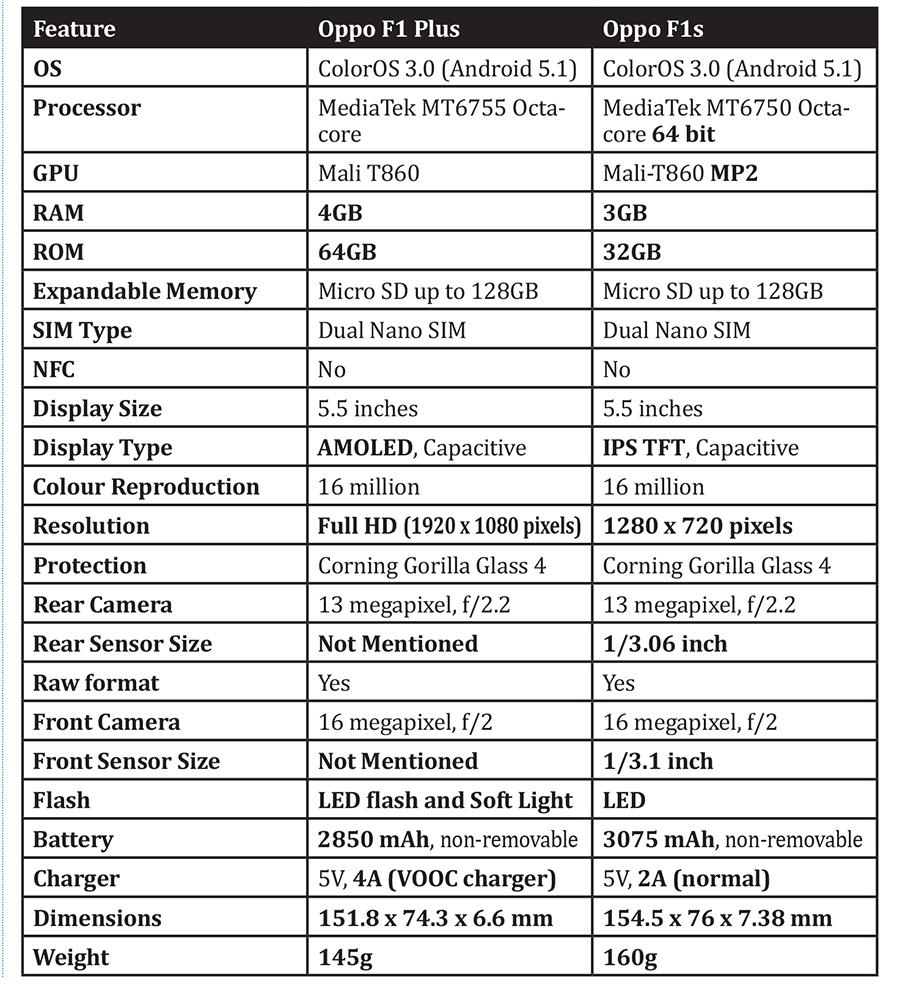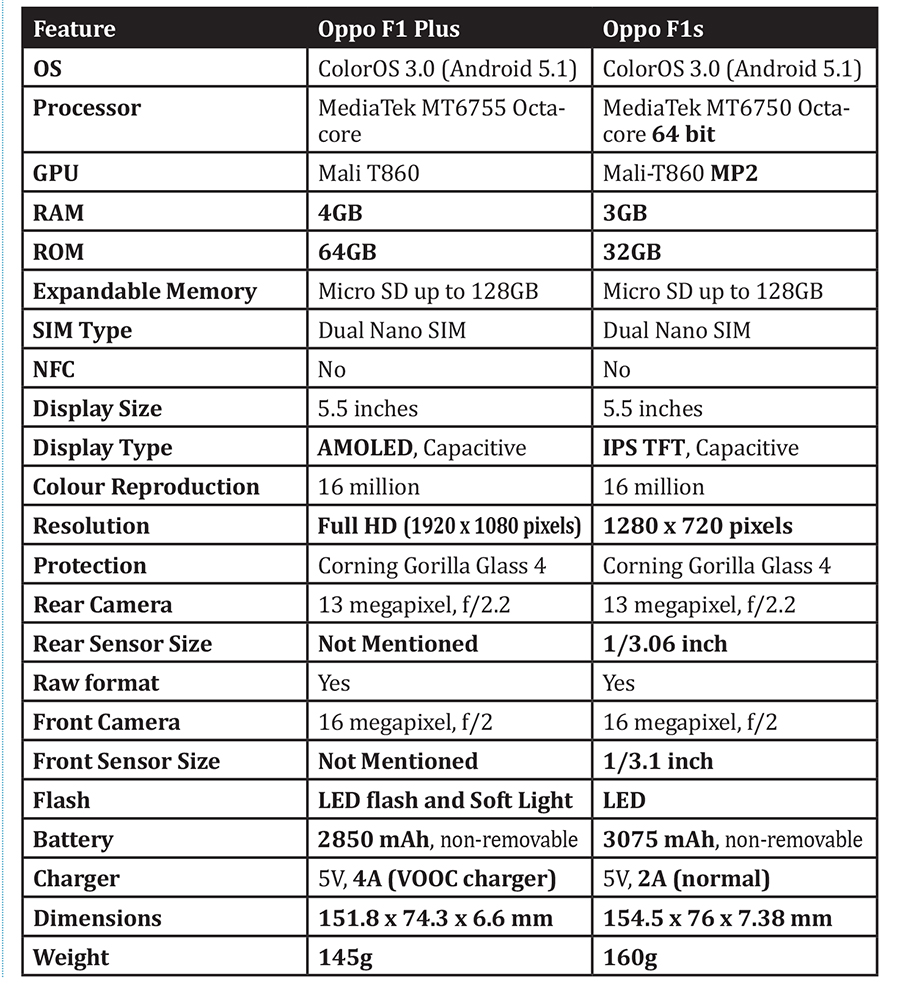 Both the smartphones are stated to have their high-quality cameras at the front, justifying the designation of selfie expert. While a benchmarking software confirmed that the devices have identical cameras (both front and back), the same software indicated that the rear cameras are both 12.29 megapixels while the front cameras, believed to be 16 megapixels, is actually 11.66 megapixels. So the claims of them being specialised selfie cameras need to be taken with a pinch of salt.
While the F1 Plus features a Full HD display, the F1s has a lower resolution screen (1280 x 720 pixels). Oppo does not mention the sensor sizes for either of the cameras in the F1 Plus, which makes us believe that the sensors are smaller than those of the F1s.While the F1 Plus clearly has a few clear advantages, the F1s has customisable finger-print activated apps. It also has a slightly higher capacity battery; but this advantage is negated by the fact that Oppo has bundled a slow charger with the F1s instead of the VOOC charger (rapid charger) bundled with the F1s.