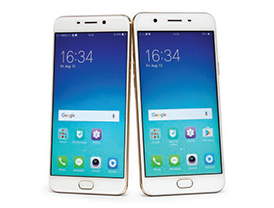 Ergonomics
The F1 twins provide the same feel with identical controls and similar finish. Both have slippery bodies. The fingerprint unlock is quite nice and worked without any problem. ColorOS 3.0 remained responsive throughout our test. The F1s is slightly bulkier than the F1s, but both are comfortable to carry around. The camera interface has cosmetic differences, but functionally, both are similar. Both feature Professional camera modes and level indicator, which are very useful. The Professional mode lets you choose all parameters of the camera.
Performance
Both the devices performed without any problems in our limited time of testing. Touch control was quite responsive and the interface user-friendly. Games and applications ran smoothly without any lag. The batteries were found to drain considerably on standby, which is a worrying fact. Kept in standby mode without SIM, both the devices were found to have drained over 50 percent charge in 24 hours. Maybe, the ColourOS requires a tweak for better power management.
Coming to the camera, both the devices produced excellent results. Autofocus was snappy. Both the devices offer Raw format option in professional mode. The F1s, having a new processor, seemed to have slightly better imaging capabilities that that of the F1 Plus. The devices churned out brilliant macro images.
Native resolution of the main cameras is 10.4 x 13.8 at 300 ppi. At 25 percent screen size, the images from the F1s held up till ISO 1600 without disturbing noise, while the F1 Plus was usable up to ISO 800. Enlarged to 50 percent, the F1s was usable up to ISO 400 though we observed slight noise, while the F1s was usable up to ISO 200. Auto white balance performed very well, especially in natural light. Images were sharp overall.
Value for Money
The Oppo F1 Plus retails at 26,999, while the F1s carries a price tag of Rs.17,990. This can be considered predictably priced. |SP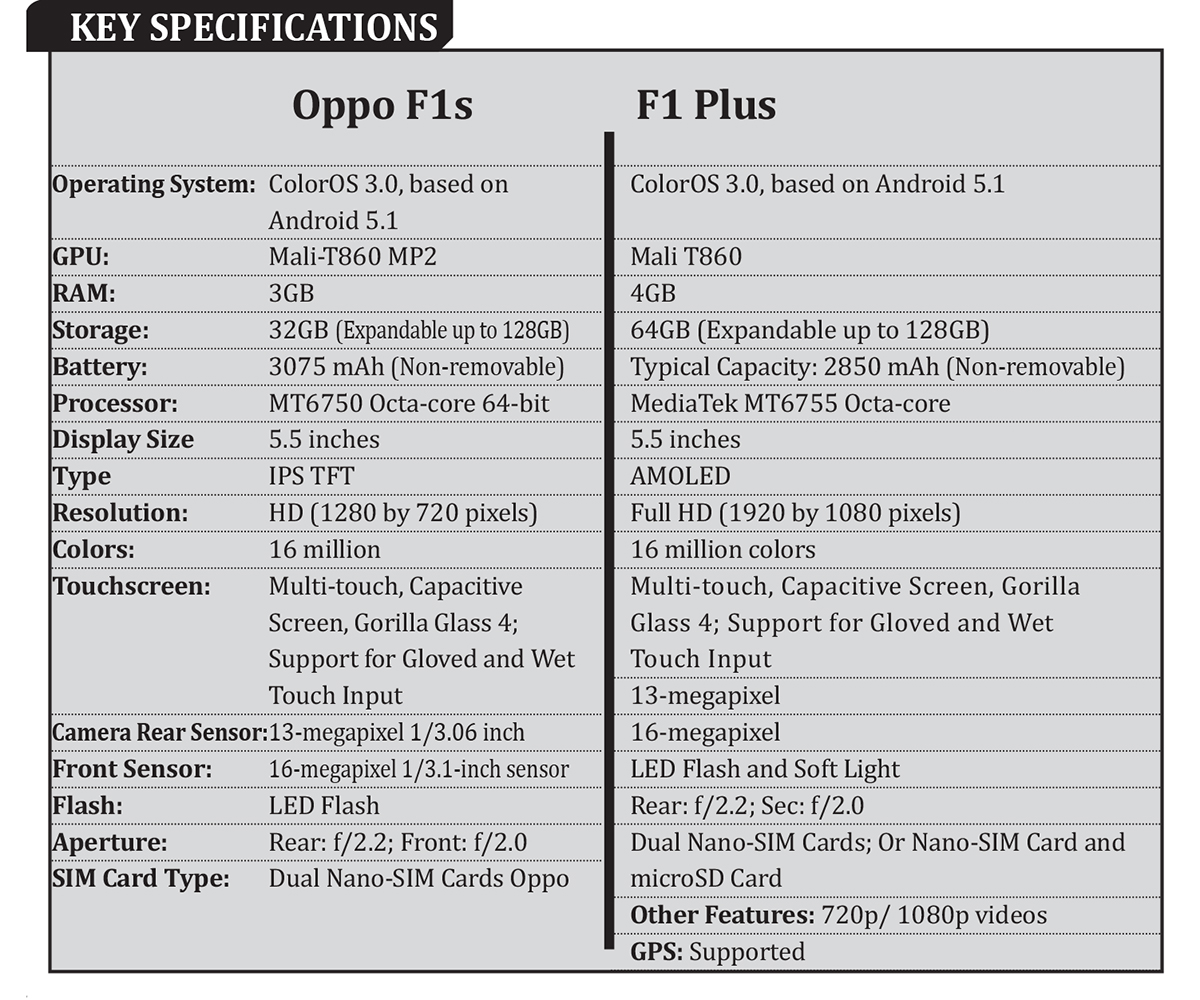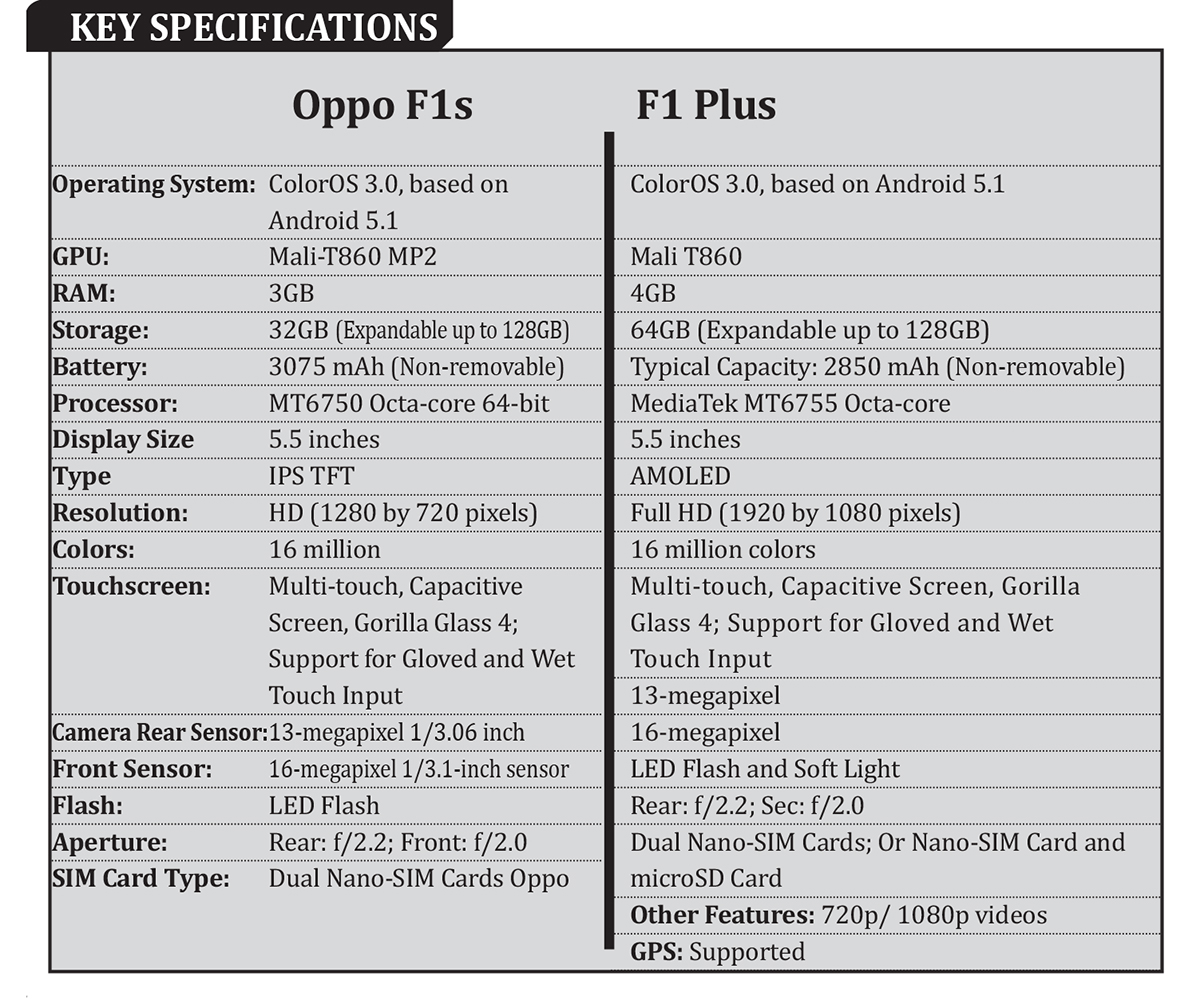 FINAL SCORE                                   81%
Design and Build Quality               16/20
Key Features                                        17/20
Ergonomics                                          17/20
Performance                                         16/20
Value for Money                                  15/20
FINAL SCORE                                   81%
Design and Build Quality                   16/20
Key Features                                            16/20
Ergonomics                                               17/20
Performance                                             16/20
Value for Money                                       16/20
VERDICT
The selfie experts from Oppo are both capable as camera phones. While the F1s is competitively priced, the F1 Plus will find itself in a highly competitive segment with more capable devices to compete with.
— By Sujith Gopinath