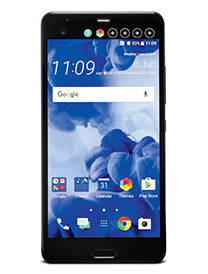 Ergonomics
The U Ultra has a very slippery surface and its big size also makes it difficult to hold and use with one hand. The back surface is a fingerprint magnet. We are not sure if HTC did apply some coat on the display to avoid the finger smudges but that certainly doesn't seem to be the case at the back. A quick workaround to address the fingerprints is to snap on the clear case that HTC bundles along with the device. Other than this, the device is quite user-friendly.
Performance
The main camera of the U Ultra produced excellent sharpness with good colour reproduction and contrast when shot outdoors but suffer considerably in inadequate or indoor lighting with an obvious amount of noise, when compared to the devices in the same price range. The images were usable up to to ISO 200 at a fair enlargement. If you stick to the native size, you could use it up to ISO 800 in a crunch.
We got about a day-and-a-half of use before charging the U Ultra with the Quick Charge 3.0-enabled charger. Overall performance was good, but we wish the camera performed better in low light.
Value for Money
The HTC U Ultra is available at an MOP of Rs.59,990. This is slightly on the higher side. Had it been priced under Rs.50,000, it could have given competitive devices a good run for their money. |SP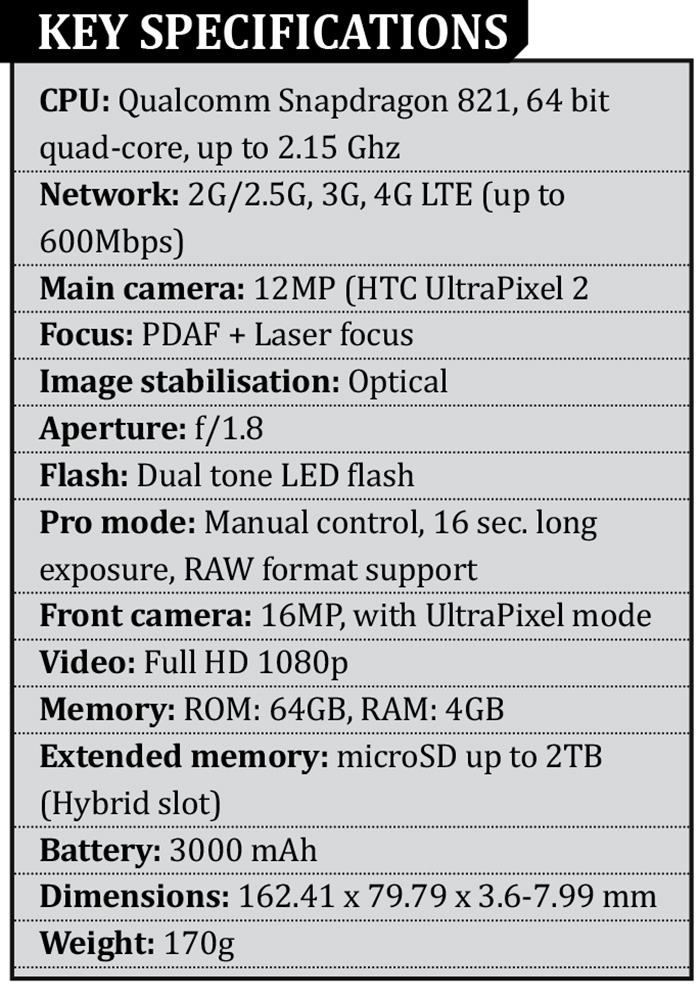 FINAL SCORE                                      82%
Design and Build Quality             17/20
Key Features                                             16/20
Ergonomics                                              17/20
Performance                                            16/20
Value for Money                                      16/20
PLUS
• Dual Display
• Appealing Design
• Good Performance
MINUS
• No 3.5mm headphone jack
• Camera performance in low light
• Price
VERDICT
The U Ultra has a lot going for itself. It's a worthy high-end device from HTC with excellent albeit fingerprint magnet design, decent camera, dual display and battery life. The things we dislike are the  exclusion of a dedicated headphone jack and the high-entry price.
Kunal Gangar