Fine art is one of the most evolving genre in photography today. What are your thoughts on the scope and limitations of fine art photography?
Yes, it is true and I wholeheartedly agree with you. Fine art is still an evolving genre in photography. But, certainly it is changing very rapidly in forms. As today, digital photography is completely technology based and the technology is swiftly changing faster than  ever before, as a medium, photography too is changing with the same pace. Now photographs are not just for hanging on the walls or showing in art galleries. We can exhibit them on Facebook wall and Instagram pages too. Photobooks are the next big thing. Self-published photobooks are now very common in serious photo communities. Publishing work in the form of PDF books, displaying on a website – all are the various form of disseminating work in different channels. And all of these channels have their beauty and limitations as you can think of. With the advent of advanced and sophisticated cameras, I started believing that good looking pictures and well composed images are just not enough in 21st century, today's photographs have to tell more than that. They need to have layers of untold stories in the pixels, they need to bring more innovative ideas and insights. Photographic projects have to be different than other media like cinema, paintings and it should stand out.
What according to you are the important factors that a fine art photographer must keep to mind, so that, the realistic rendering of the subject is not neglected in the process of depicting  the photographer's state of mind?
To be honest, this totally depends on what you are photographing and what is the end result that the photographer is willing to achieve. Same subject can be photographed in different ways and it is completely up to the photographer's taste or how he/she would like to represent it. Interestingly, there are no defining rules to fine art photography.  If you ask for my own opinion, I always try to put an additional layer on my subjects, so that they say more than what the viewers can see – I try to represent what I feel about it rather than how it actually looks. I always try to associate my intentions, opinions and objectives in the frame in a very subtle way while photographing. It's true that it is not always possible, but there is always a mindful try for achieving it.
How has travelling to different cities around the world helped you grow as a photographer?
In the last 5-6 years, I have travelled to various cities for work as well as for personal interests. Each place that I have travelled to, has taught me something new. These places have a personality of their own, with its look and feel, with its people and infrastructure.
As a photographer, understanding and analyzing the spirit of the place, depicting right personality in the frame are the lessons that I have learnt during my journeys. At the same time, each new place is a new experience, it offers new challenges and is full of surprises. This makes travelling essential for all photographers as it helps them mature and develop as a whole.
In your journey across varied cities, and collaborations with different artists, who are the people that you've come across whose work you admire the most?
I started practicing photography seriously when I was in Dallas, Texas back in 2010 and around that time I got an opportunity to closely observe the work of a studio and portrait photographer. He used to shoot fashion and glamour portraits and I was very touched and influenced with that genre of photography in the beginning. Over a period of time, I have shifted from fashion photography to my personal style which has a documentary touch to it. I used to read a lot of write-ups, beginner's photography materials and was an active member of some internet and Facebook forums, all of which helped me understand the basics of photography. Later on, I moved to New York City and that is where I got further exposure to street photography after which I started learning from my own experience. During mid 2014, I attended a workshop by Brooks Jensen, who is the editor and publisher of an internationally acclaimed photography periodical- LensWork. From that period on, I started shooting in a directional mode and tried forming a story, expressions and themes in my images. I also admire Alec Soth's work and I follow the work of Dayanita Singh too . Apart from these, there are hundreds of other brilliant photographers whom I look up to and whose work I always admire.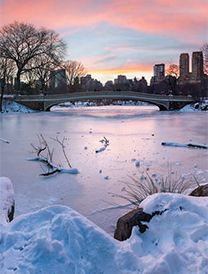 Time management is one of the biggest obstacles for hobbyist photographers who pursue careers in different professions. What are some of the tips that you would like to give to beginners to make the most of the scant time spent behind their lenses?
Photography (or any form of art) is a passion, a way of life. If you have an artistic soul and heart, you have to do it otherwise it becomes too tough to survive. However, when it is photography, it demands a lot. One needs to go to places, meet different people, and create new stories. These are the activities which are not possible to pursue if one has a tight schedule. But feasibility and constraints are constant factors. For serious landscape photography, it is close to impossible to make stunning and ground breaking images without going to the mountains, or to the unknown or very little known places, and at the same time it is also important to be there at the right time with the right photographic gear. It needs planning, so one's primary job schedule may not permit it. In such a scenario, for the love of photography one might need to shift the genre and concentrate on something else that meets their artistic needs and also fits in their regular work schedule. There are ample of subjects, ideas and unexplored social topics one can work upon within his/her limitations without going too far. But it does need a lot of dedication and undivided focus. So, I would suggest to do whatever comes in your way, with love and compassion. And with time and consistency it will definitely give you the best of results. |SP