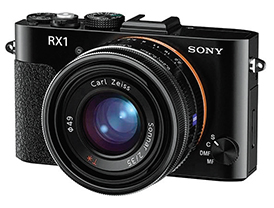 Of all the genres of photography, landscapes is probably the most sought after, though an equal number of photographers may prefer wildlife or even portrait photography. Landscapes are found everywhere, but I would be the first to admit that I prefer going out of the city for my dose of it. But before we go ahead, let us be very clear about an essential requirement for stunning landscapes. In my opinion, the most important requirement is to get out of your comfort zone! If you are the type of person who loves to tuck under a warm blanket on a cold wintry night and not get up till the sun warms the air, or if you are a person who hates walking or carrying a reasonable amount of load, then landscape photography (or for that matter, any other genre of photography) is probably not for you. Stay home and enjoy your television!
Photography is painting with light. Without light, there can be no photography. It is generally assumed that good photography can only be done during the 'golden hours' (one hour just after the sun rises, one hour before the sun sets). While that holds true most of the time, consider this: Light on an overcast day is often considered 'bad' but if you care to look at the positive side, highlights don't get overexposed on an overcast day and shadows show up with detail! Strong sunlight that casts heavy shadows is also often considered 'bad' but it can accentuate colours and create contrast with low-contrast subjects. Frontal light is not good for bringing about the modulations in tones but again, frontal light gets you punchy vibrant colours. So before you justify yourself, remember that each type of light has its own plus points and you, as the photographer, should exploit this possibility thoroughly.
Note: For the purpose of this learning, we will not be considering medium and large format cameras.
When it comes to 'light', we need to understand its qualities, which further depends on the strength (intensity) and 'hardness', direction and colour. We also need to know the effect of light on reflective, non-reflective and translucent subjects.
Soft light: Early morning and late evening light is considered 'soft'. Light on a cloudy day is also considered 'soft'. Soft light is good for high contrast subjects; it prevents/reduces highlight burnouts and fills shadows with details. It is also very good for close-ups.
Hard light: Strong, afternoon light is considered as 'hard' light. Though often considered as 'non-photographical' light, it can, under certain circumstances, be used for landscape photography.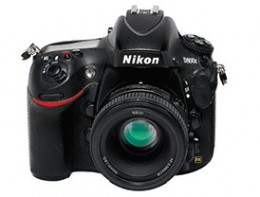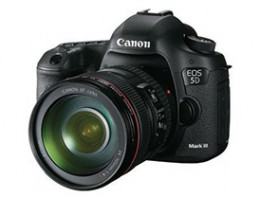 Medium strength light: Medium strength light falls between soft and hard light and is often considered the best for landscape photography, especially if it hits the scene at an angle. Angular and medium strength light brings out texture and detail, while providing the best modelling (modulation of tones).
Direction of light: Frontal light, which is not considered good for portraits, is fine for landscapes, since it brings out vibrant colours and fills up most shadows with details.
Side lighting emphasises texture and form.
Back lighting makes for dramatic silhouettes.
Twilight is good for bringing out the beautiful blues and pinks in the sky.
Colour of light & White Balance (WB): Whatever is the colour of the light, is the final colour of your photo. It is necessary to think of the colour of light as 'cold' or 'warm'. Early morning light can be 'cold' (blueish) while late evening light is 'warm' (reddishyellow).
White Balance is a fancy term in photography that helps us to maintain neutral colours in our photos. After all, what is white in a scene must appear white in the photo. But I just mentioned above that whatever is the colour of the light, is the final colour of the photo. This means that, for example, if I photograph the Taj Mahal at Agra in the late evening, the white marbled Taj will appear yellowish. You may like that or you may not. Digital cameras allow us to change this situation – you can control the White Balance so that the monument appears white in spite of the colour of the light being yellowish.
A Tip for sunrise/sunset photographers: Do not use Auto White Balance (AWB) for sunrise/sunset shots. If you do, it's very likely that the subtle colours you see in the sky may 'wash out'. Instead, use 'Daylight' preset
You can of course use White Balance creatively. You can, for example, set your WB to create 'warmer' effect even when the light is not 'warm' (set the WB on your camera to 'Cloudy' when it is actually sunny). Or set the WB to 'Tungsten' to give a moonlit effect even during daytime!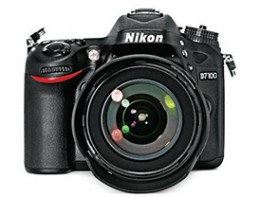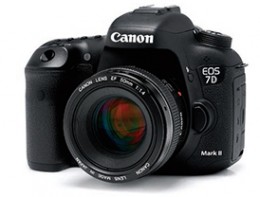 Landscape photography equipment Camera Bodies: Almost any camera body can be used for landscape photography but the larger sensor cameras do have some advantages, especially in low light.
35mm type – sensor size 36x24mm – (often referred to as 'full-frame') provide better dynamic range and the best noise control. Whether you use a D-SLR or a Mirrorless Interchangeable Lens Camera, it does not matter.
APS-C size sensor models – sensor size approx. 23.7×15.7mm – can provide image quality almost indistinguishable from its larger sensor cousins. Again, whether you use a D-SLR or a Mirrorless Interchangeable Lens Camera, it does not matter.
Micro Four Thirds – sensor size approximately 17.3x13mm – offer you the comfort of carrying lightweight equipment, while keeping up with high standards of image quality.
1" Type sensor models – Sensor size approximately 13.2×8.8mm – (like the Sony RX100, Panasonic FZ1000 etc) offer pretty decent image quality as long as you don't go overboard in your print size and as long as you shoot in good to average light.
Landscape photography can of course be done with even smaller sensor cameras, including the mobile phone cameras. As long as your ambitions are not too high (and even that is changing day by day) you'd be pretty happy with the image quality from mobile phone cameras.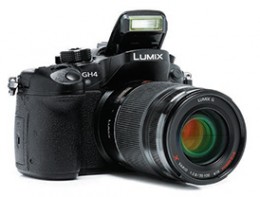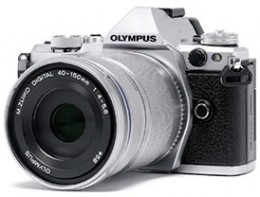 Lenses
Though we often think of (and use) wide-angle lenses for landscape photography, it's not necessary to stick to them; you can use any lens – from super telephoto to fish-eye – as long as you understand what each lens is capable of.
Normal lens – In 35mm format, a 50mm lens is considered a 'normal' lens. 50mm is the focal length against which all other focal lengths are compared. It covers (diagonally) approximately 46°. (Some photographers think that this lens is called 'normal' because a view through it, is the same as the view through a single eye. This of course is not true).
Wide-angle lens – Any lens that covers a reasonably wider field of view than the 50mm lens, is considered as a wide-angle lens (Eg. 35mm, 28mm, 24mm, 20mm etc). Such lenses are very useful when photographing in cramped spaces and for landscape photography. Wide-angle lenses make distant objects appear even further away (further away than they actually are). Objects close to the lens appear very large while far-away objects appear much smaller.
Unless you consider yourself as an accomplished photographer and know what you are doing, my suggestion to you is to stay away from the ultrawide- angle (wider than 24mm) lenses. Most users of wide-angle lenses use them just to cover wider vistas, but that's not the main reason for using them. When used correctly, ultra-wideangle lenses can create extreme visual depth. To do that, you position the camera very close to an eye-catching element in the foreground (the 'anchor point'), angle the camera slightly downwards and keep the horizon high up in the frame. Then use a narrow aperture to cover the needed depth of field.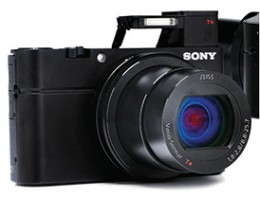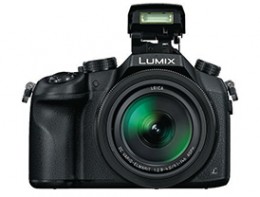 An extreme wide-angle lens, which covers 180° or more is known as a fish-eye lens. This too can be used to create stunning and surreal images. The distortions created by such a lens can be often corrected (to a degree) using modern software.
Telephoto lens – Any lens that covers a reasonably narrower field of view than the 50mm lens, is considered as a telephoto lens (Eg. 70mm, 100mm, 200mm etc). It's a misconception that you can photograph landscapes only using a wide-angle lens. You can certainly use a telephoto lens (or even a normal lens) for this purpose.
A telephoto lens is most useful when you want to visually compress a scene (when you want to visually narrowdown the distance between the nearby and background elements in your scene). A telephoto lens can also isolate an element from its background.
Zoom lens – A zoom lens (often referred to as a zoom) offers multiple focal lengths in one lens. I label this lens as a 'convenience lens'.