I am sometimes asked, "which lenses should I carry for my landscape photography trip"? There can be no clear-cut answers; the answers would depend on your intended location, prevailing weather conditions, whether easy transport is available at all times, the amount of walking you'll do, your physical health and your personal likes and dislikes. Here are some focal lengths you could consider (I have suggested zooms for convenience; you can use primes if you like):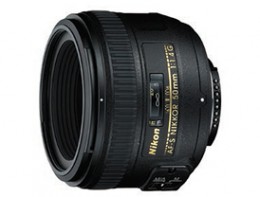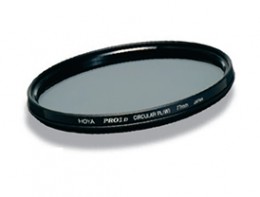 Focal lengths for 'full-frame' models (near abouts):16-35mm; 24-70mm/24-120mm; 70-200mm
Focal lengths for APS-C models (near abouts): Fisheye; 12-24mm; 18-55mm; 50-150mm
I again repeat that these are only suggestions based on my experience and not a fool-proof guarantee.
Tripod
A tripod, often considered as a pain in the pyjamas, is, in my opinion, the most important accessory for landscape photographers. Let's face it. A tripod is troublesome to carry. It will slow you down. Small movements of the tripod or the tripod head for better framing can be a nuisance if you are not conversant with your tripod. But you forget something very important. It will provide you with sharper pictures. It will allow you to use narrow apertures to increase your depth of field, even in low light and without boosting the ISO. It will provide you with sharper images when you use very long shutter speeds with neutral density filters. It will allow you to use the optimum aperture of your lens and still provide extreme depth of field (using focus stacking). In my opinion, a tripod's advantages far supersede its disadvantages.
Tip: Don't use a zoom lens like a zoom lens! In other words, don't use a zoom lens just to change the angle of view while shooting from the same position. If you shoot from the same position, the perspective will remain the same no matter what focal length you use. Instead, consider each marked focal length as a different prime lens and use your feet to go towards or away from your subject to frame it.
Cable Release
It is possible to jerk the camera even when on a tripod. Using a suitable cable release (or even better, using a wireless release) guarantees shake-free images.
Filters
It's true that the advent of digital photography has seen less and less use of various filters. Even then, a few filters should be in every photographer's bag.
Polariser – Used correctly, a polarising filter reduces atmospheric haze, removes glare, saturates colours, deepens blue skies, and to a certain extent, increases shadow details. If you are using a D-SLR, then you need a Circular  Polariser (CPL) but mirrorless camera users can use either a CPL or a Linear Polariser. Note that while the effects of many filters can be simulated in Photoshop (and other such programs), at the time of this writing it is not possible to simulate the effects of polariser in Photoshop.
Neutral Density (ND) filters – If your passion is to create silky-smooth flow of water or clouds, then ND filters are recommended for you. These filters allow us to use slower shutter speeds without overexposing the images, even in bright light.
ND filters are available in various strengths – 1 stop (0.3x); 2 stops (0.6x), 3 stops (0.9x) and go up to 9 stops (generally).
Graduated Neutral Density (GND) filters – These are very useful filters for landscape photographers. Under very contrasty lighting situations, photographing landscapes that involve a bright sky as well as a dark foreground, is often a problem. If you expose correctly for the bright sky, the foreground will get too dark; if you expose correctly for the dark foreground, the sky will get overexposed. If you go half-andhalf (select a middle exposure), both, the sky as well as the foreground will suffer. One easy way out here is to use a Graduated Neutral Density filter (GND). After focussing and metering, place the GND filter in front of the lens so that the darker portion of the filter covers the bright sky (Filter holders are available). Note that you do not meter after the filter is placed in position – you meter before you position the filter. A drawback of using GND filters is that the horizon line should be more or less straight; if something is protruding into the sky area (like a tree or mountain),  that too will darken and look false.
Graduated ND filters come in round shape as well as squares/rectangles. I suggest you purchase only the square/rectangular shapes otherwise the demarcation line will always pass through the center of your composition. With the square/rectangular filter, you can shift its position to suit your framing.
Note that GND filters come in varying strengths and two varieties – with a soft demarcation and a hard demarcation. When using wide-angle lenses, use the soft-demarcation filters; with telephoto lenses, use the hard-demarcation ones. The filter strength is marked thus: 0.3x (1 stop), 0.6x (2 stops) 0.9x (3 stops) etc. They are available in different colours too, example graduated blue, graduated tobacco, graduated yellow etc.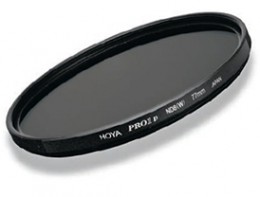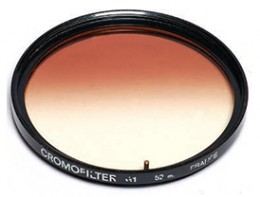 Camera Bag
Let's face it! Procuring a camera bag that suits every photo shoot is easier said than done (I have 7 camera bags but I never seem to have the one I need!). Either your bag is too small or too big or too heavy.
A loaded camera bag could easily weigh anything between 10-18 Kg (23- 41 lbs). Hence be very sure that you carry only what you'll actually need (but Murphy's law says that you'll need the lens that you did not bring along!). Overloading could mean a very tiring and frustrating trip, or worse, a trip to a hospital for slip-disc!
Note: Aircraft travels do not allow bags heavier than 7 Kg (some airlines allow only up to 5 Kg) as personal luggage. Large camera bags alone often weigh 4-5 Kg, leaving you with the option to leave most of your equipment at home or pay a penalty for the additional weight!
Easy way out for beginners
Beginners in landscape photography can always take the help of Scene modes built into almost every camera today. Some useful Scene modes for landscape photographers are: Landscape, Night landscape, Beach/snow, Sunset, Dusk/dawn, Blossom, and Autumn colours. You set the mode as per the scene in front of you and the camera provides you with the optimum exposure for that particular 'scene'. Couldn't get easier! (Please refer to our Learning section in this issue for more on Scene Modes)
Note: The Scene modes listed above are from the Nikon D750 but similar modes are available on almost every camera model.
Also available are Picture Controls (Nikon) /Picture Styles (Canon) which allow you to fine-tune the images to your personal liking. As an example, if you like saturated colours, you could set the Picture Control to 'Vivid'. You could also increase or decrease the image sharpness, contr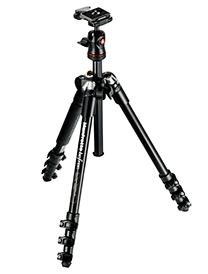 ast, brightness hue etc. to suit your needs.
For advanced workers
Another way out to deal with very contrasty scenes is to create HDR (High Dynamic Range) images. You do that by bracketing a number of shots of the same scene at varying shutter speeds (aperture does not change) and then, using a suitable software (like Photoshop, Photomatix etc), merge them together to form an image with good detail in highlights as well as the shadows.
There are some photographers who hate HDR imaging, but let me assure you, when done skilfully, HDRs can and do produce stunning landscapes.
Some Pointers to Help you
1. Understand your camera's abilities and its limitations.
There is only one way to accomplish this. Study your user manual and put into practice what you have learnt. Majority of photographers never study their user manuals, which is a pity because majority of photographers don't know how to use their cameras to their full potential.
2. Don't carry a mountain!
You may own various camera bodies and lenses, along with many other gadgets. Avoid the temptation to carry every photo equipment you own. The bulk will tire you down and you will not be able to enjoy your hobby. If you own 'fast' as well as 'slow' lenses, consider carrying the slow lenses since they are smaller and lighter in weight. As a landscape photographer, you are more likely to use say, f/8 to f/16 for most of your photos, so carrying f/2.8  lenses don't make much sense.
3. Carry a good tripod (and use it!)
Carrying a tripod but not using it is senseless. Believe me, I have seen tripodcarrying photographers not use them. "Oh, it's too much trouble setting up the tripod for one or two shots". "It slows me down". "I find it easier to compose my frames when not using the tripod". If you feel this way, please refer to my advice in the intro.
4. Research your destination on the Internet (and if possible, do a physical recce)
Before leaving your home for the intended destination, do a research on the Internet and find out everything you can about your place of visit. Find out how to get there, the weather conditions, sunrise/sunset times, the best season to visit, hotels, mode of transport once you reach the place, about tourist guides, costs and anything else you can think of.
After reaching your destination, if possible, go to the intended locations, taking along with you, only a compact camera. This will be your recce visit. Take pictures and make notes of the scenes, camera positions, angle of light at that particular time of the day. Also try and estimate the angle and  direction of light for other times of the day; if your picture demands frontal or side lighting but you reach the site when it is back-lit, it's not going to help. This does not mean that you should not shoot against the light (Contra Jour). But being better informed can translate to better pictures.
5. Understand composition Composition refers to the placement of various elements within the frame. Good composition can turn a notso- good picture into a very much acceptable picture, whereas bad composition can ruin an otherwise good picture. There are many guidelines for good composition but we shall discus few very important ones.
Note: There will always be an occasion when you'll wish you had a particular lens that you did not carry. Speaking for myself, if I need to use a particular lens very rarely, I am prepared to leave it at home if that makes my kitbag reasonably lighter. I remind myself that the best lens is the one I am carrying!
(a) Shoot verticals too – Because our eyes are placed side-by-side, we cover more of the scene horizontally than vertically. May be due to this, we tend to shoot more horizontal frames than vertical. But this should not stop us from taking landscapes in the vertical format. Many scenes look great when shot in the portrait (vertical) format. Remember, most books and magazines are in the vertical format!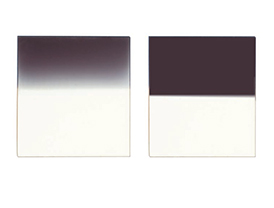 (b, c and d) Create an 'anchor point' using an interesting foreground element; Lead the viewer's eye into the picture; Create aerial perspective – We see in three dimensions – width, height and depth – but our photos have only two dimensions, width and height. The very important third dimension of depth is missing. Hence we need to create a feeling of visual depth using the three sub-points mentioned above (b, c and d).
d) Include an element that provides a sense of scale – By including an element of a known size, we can give a sense of scale to the picture. As an example, by including a person in a photograph of a mountain, or a waterfall, the viewer can immediately get an idea of the size of the main subject in the frame.
e) Keep horizons level – One of the worst mistakes in landscape photography is a leaning horizon in a water body scene. Water maintains its own level and hence, to show that the water is not in level, is wrong.
f) Frame as per the rule of thirds – The centre of interest should ideally not be in the centre of the frame. Divide the frame in three equal parts (vertically and/or horizontally) and place the most important element at one of the dividing lines/intersecting points. In this picture, the waterfall is placed as per this rule.
g) Know where to focus – Mentioning this may sound silly, but lots of landscape photographers set focus to infinity. This should be avoided. When you focus at infinity, the foreground does not maintain the required sharpness, even though you stop down the lens aperture. With landscapes, it is best to focus a third of the way into the scene and then use the appropriate aperture for maximum depth of field. Alternately, you may consider using hyperfocal setting.
What is hyperfocal setting?
It is a focus setting that gets you the maximum depth of field from half that distance to infinity. Here's an easy way to set this distance: First, manually focus on the farthest element that you want sharp. Then focus closer, while still retaining acceptable  sharpness on the distant element. Note that if you want maximum sharpness (instead of acceptable sharpness) at infinity, hyperfocal setting may not be the best solution. In that case, it may be better to focus more towards infinity.
And when talking of focussing, it will certainly help if you use Live View. Live View focussing is generally slower but more accurate. Use this method for the greatest focussing accuracy:
• Focus using Live View (Autofocus or manual focus).
• Enlarge the Live View image on the LCD and fine-tune the focus manually. (If you have a LCD loupe, it will make the job even easier).
h) Control your DOF – Granted that most landscape pictures are sharp from closeby to infinity, but this need not always be so. Depending on the scene, for aesthetic reasons, you may want some areas to be sharp and other areas to be relatively 'softer'. Telephoto lenses, used at wider apertures, will restrict the DOF while wideangle lenses will increase the DOF.
Landscape photography can be very tiring. It demands dedication of the topmost order, but the satisfaction you get and the images you create will last forever. |SP
To sum up
• Keep your camera rock-steady
• Use cable release or wireless release
• Try Live View focussing
• Use a lens hood to restrict flare
• Use an appropriate aperture, depending on the zone of sharpness you need
• Meter correctly. Avoid underexposure as well as overexposure. Take the help of your camera's histogram.
• Shoot in Raw and shoot to the right, if possible
• Even though you shoot in Raw, try to set the proper White Balance. It is easier to add hue than remove false colours
• To create silky smooth waterways, use ND filters
• To darken an overly bright sky without affecting the foreground, use Graduated ND filters
• Use a Polariser to saturate colours
Rohinton Mehta