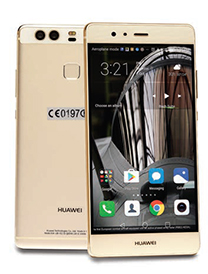 Ergonomics
Huawei has created the phone with user comfort in mind. The size is just about right for an average sized hand, enabling one-hand operation. The full metal back might feel a little too cold, especially in colder environments. The device is a bit slippery, but not quite slippery as the latest glass-backed gadgets that slide off the desk. The display is bright, sharp and comfortable for prolonged viewing. USB Type-C lets you connect the cable in the reverse without worrying about damaging the port.
Performance
The Huawei P9 was a pleasure to use without any noticeable lag in my moderate use (not attempting heavy resource intensive games). I found the fingerprint lock performing well and as expected. Huawei has a very efficient power management system, and it optimises battery consumption like a champion. This doesn't leave the moderate user a chance to complain. However, the heavy-users may find it annoying that the company has not bundled a fast charger with the device. The supplied charger is a 5V, 2A model.
The camera produces images with native print size of 9.9 x 13.2 inches at 300 ppi. At 25 percent of this screen size, images were free of noise up to ISO 800. ISO 1600 could also be used if necessary. Enlarged to 50 percent, the images were noise-free up to ISO 200. Slight noise appeared at ISO 400 and 800, though both were usable. At 100 percent view, all images were noisy, though the images could be used till ISO 200. We would consider this quite good for a smartphone. White Balance performed well with only minimum cast, that too limited to images shot under artificial light.
The P9 heated up with heavy usage. However, we did not observe any lag while using the device. If synthetic benchmarking is anything to go by, the phone scored 78,757 points on AnTuTu benchmarking, which placed it among the mid-level performers. Audio quality could best be described as average. Videos were smooth and punchy though it appeared a bit jerky during recording, probably because of the slow processing.
Value for Money
The Huawei P9 retails at an MRP  of Rs.39,999. Though the device is a flagship with a superior camera, we feel this is quite high, considering that the OnePlus 3 retails for much less than this. |SP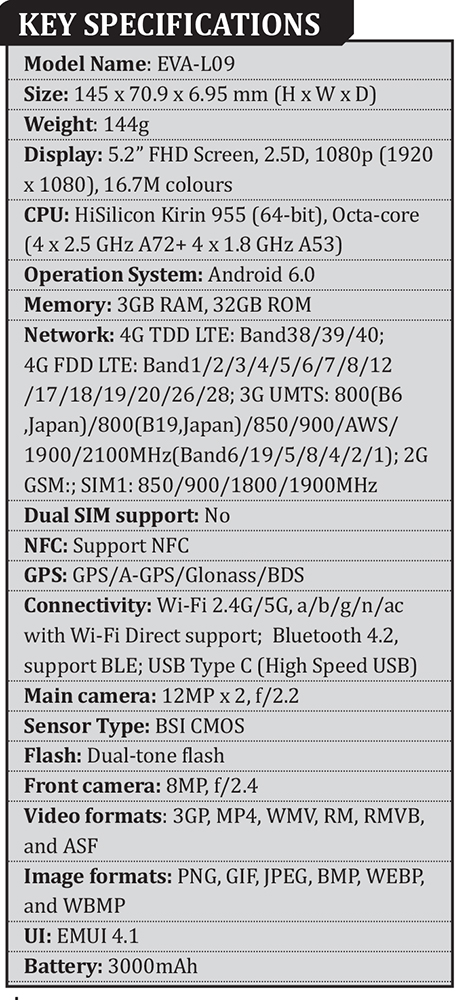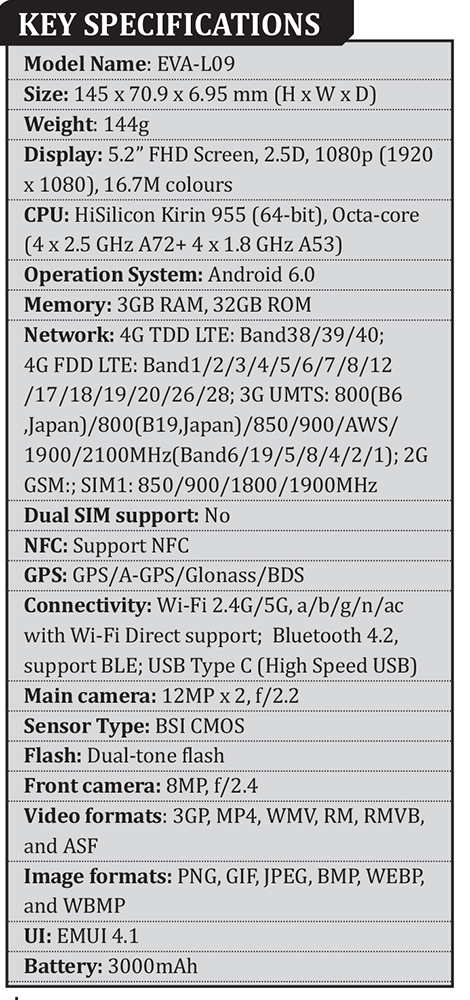 FINAL SCORE                                                                           83%
Design and Build Quality                                                          17/20
Key Features                                                                                  17/20
Ergonomics                                                                                   18/20
Performance                                                                                 16/20
Value for Money                                                                            15/20
PLUS
• Premium design
• Ergonomically sized
• USB C-Type
• Innovative camera
• Superior imaging
MINUS
• Slow charger
• Not a gamer's delight
• Expensive
VERDICT
The Huawei P9 presents a pathbreaking innovation in terms of smartphone imaging, and the results are there to be seen. However, it does not provide a stellar improvement worth celebrating. We wish Huawei had priced it around Rs.30,000.
Sujith Gopinath